Dolly Parton's Quiet Writing Practice Helps Her Manifest Her Dreams
Dolly Parton writes songs and books, but she also has a writing practice to manifest her dreams. She shared what she likes to do.
With a seemingly ceaseless line of projects ranging from music to films to books to brand deals, Dolly Parton is a never-ending success story. She has worked for decades to be where she is now, and she shows no sign of slowing down. She credits her success, at least in part, to dream lists that she has made for years. Parton shared why she calls them dream lists and why they seem to work so well.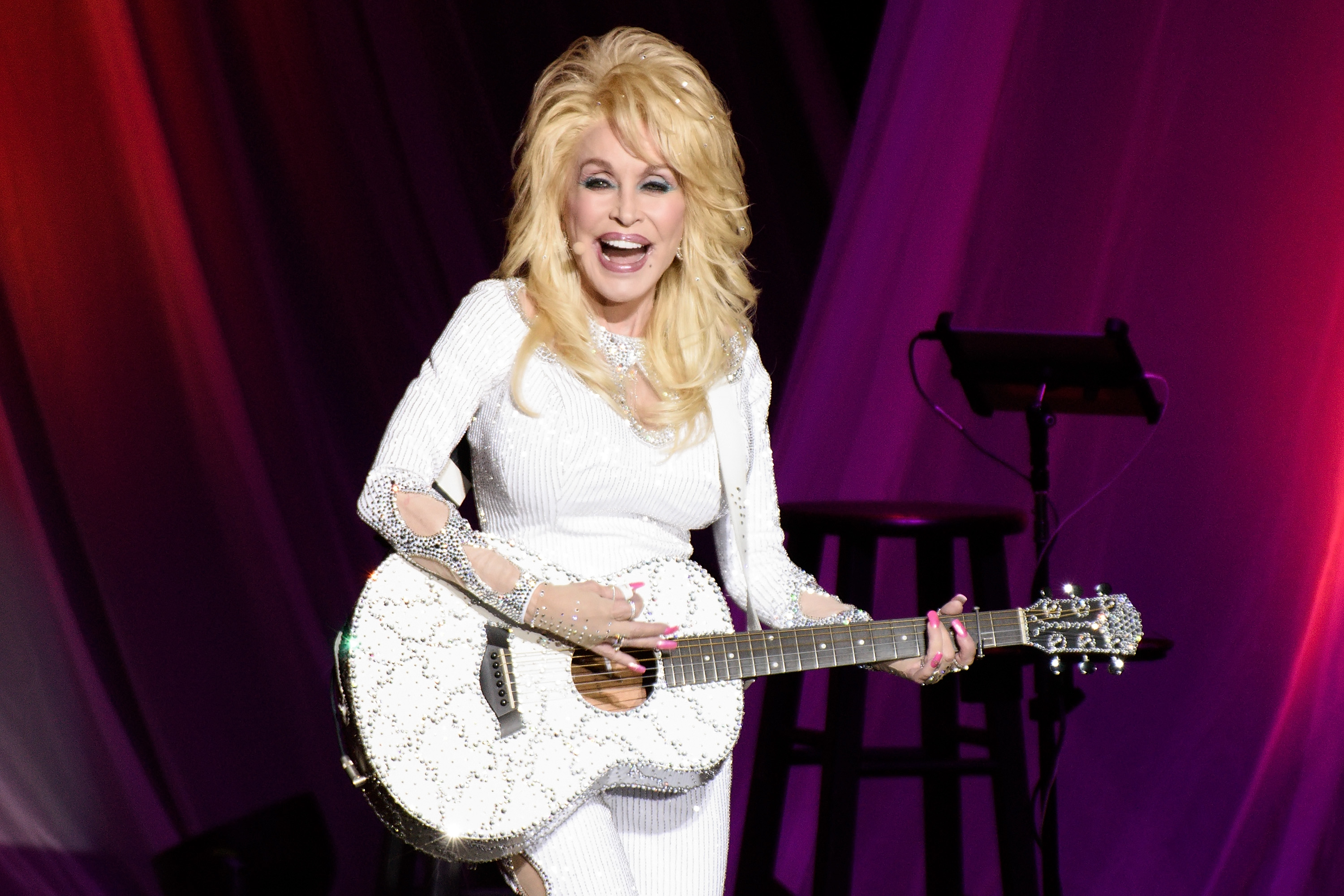 Dolly Parton is a prolific writer
Parton has been writing songs since she was young. While she wrote prose, her primary focus has always been songwriting. 
"It's just something I do and it's just how I express myself," she told Salon. "I just have a gift of rhyme and everything is a song to me. Every time I watch the news in the mornings or any conversation I have with people, something's either said or felt or thought and I think, that's a good idea for a song or that's a good line or that'd be a good line to start a song."
She shared that she is constantly writing. 
"I write all the time," she said. "It's a hobby, too. It's just a natural thing when I'm flying or I'm on the bus or taking a bath, I always keep a little notepad or a recorder everywhere because I don't want to lose a really good line. I still love it like I always did. I would imagine I'll always do it."
She writes her dreams down in lists
Fittingly, Parton uses writing as a way to map out everything that she wants to accomplish. She doesn't like to use the term "wish list," though. 
"It's not really a wish list … it's more like a dream list than a wish because 'wish' means you'll always stay wishing because you gotta wish until you turn it into a dream," she explained. "But I do that and I make a plan about every seven years of things I want to accomplish, and I check up on it."
Parton believes that putting these goals out into the world helps her accomplish them.
"It's ironic how much of it I always mark off," she said. "I still pray and do my affirmations and my spiritual work and speak out the things I hope to accomplish. Everybody has their little rituals, and that's just part of mine."
One list item that she can directly point to is her role in 9 to 5.
"Nine to Five fascinated me, and I knew instantly that I should do it – I knew that it was a career move," she told Rolling Stone in 1980. "And it fell together really well – just according to my lists."
Dolly Parton is also an intensely hard worker
Parton's success cannot be entirely attributed to her dream lists, of course. She is a dedicated worker and has been for her entire life. She shared that she got this strong work ethic from her father.
"The biggest reason that I work is for my family," she wrote in her book Dolly Parton, Songteller: My Life in Lyrics. "I want to be there for them, just like Daddy. I'll work 'til I fall dead, just like my daddy. And I work for my family, just like my daddy. Daddy was very, very special."