Dolly Parton's Simple Gravy Recipe Needs 6 Ingredients
When Dolly Parton isn't touring, she is able to cook at home. She revealed that she likes to start her day with an indulgent breakfast. It includes milk gravy and this is how to make it.
Dolly Parton released a cookbook
Parton is a woman of many talents. She not only plays multiple instruments, sings, acts, and writes. But she also knows how to cook and released a cookbook called Dolly's Dixie Fixin's: Love, Laughter, and Lots of Good Food.
The book includes 125 recipes from the icon, her mother, Avie Lee Parton, her mother-in-law 'Mama' Ginnie Dean. There are also recipes in it for food that can be found at Dollywood restaurants. 
"I still like to try new foods as often as I can," Parton said, according to her website. "But when it comes to cooking for myself and my husband Carl and my great big extended family, which numbers into the multiple hundreds these days, what we really want to eat is what comforts us most: good, hearty food rooted in Mama's cooking and those country gatherings of my childhood."
Parton is from Tennessee, so it's not surprising that her recipes would fall into comfort food. That includes gravy, which is great for breakfast and dinner. 
Dolly Parton makes gravy for breakfast
The Queen of Country revealed she likes to have a hearty breakfast. She sometimes starts the day cooking herself for herself and her husband.
"Well, this morning I made breakfast for my husband and me," Parton told Marie Claire. "I made some sausage patties, and I baked some biscuits, and I made some milk gravy. He likes that once in a while. Now, I can't eat like that all the time, but I enjoy eating it when I do."
Parton revealed she's stylish even when she's cooking. "I always wear my high heels," she said. The songwriter also seems to have a sweet tooth.
"I love to cook and bake and just be in the kitchen, so any kind of candle that can make a space feel like Mama's got fresh cookies in the oven is a good one in my book!" she said.
Dolly Parton's gravy recipe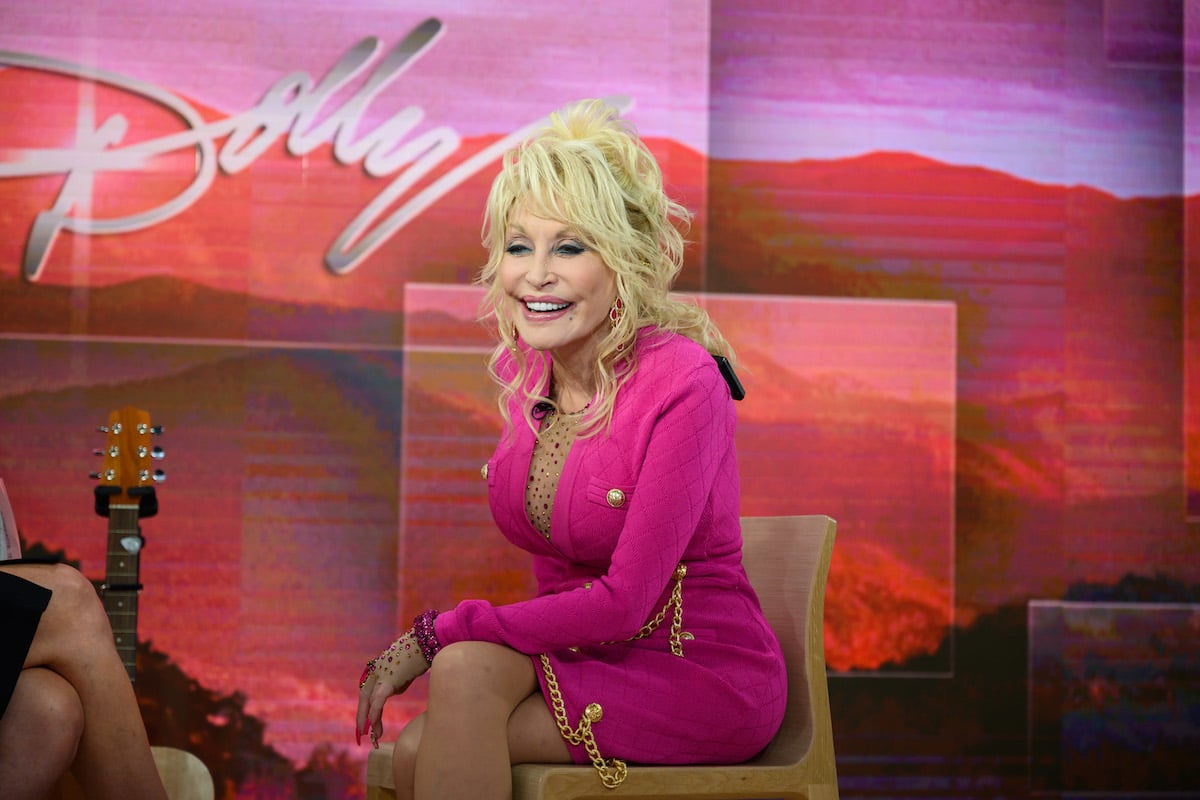 Fans can recreate Parton's breakfast for themselves. The recipe is simple and has just six ingredients. Today shared the singer's recipe. 
Ingredients
1/3 cup all-purpose flour
1/4 teaspoon salt
1/4 teaspoon dried thyme
1/4-1/2 teaspoon freshly ground black pepper
2½ cups whole milk
1/2 cup heavy whipping cream
Directions: 
1. Get a small bowl and mix the flour, salt, thyme and pepper together. 
2. Slowly pour in your milk and whipping cream as you whisk it into the mixture
3. Once you're done and it's smooth, pour your mixture into a skillet or saucepan
4. Boil the gravy in medium heat and stir it for 2 minutes 
5. Your gravy is ready to serve once it's thick!