Dolly Parton's Sister, Stella, Felt 'Ashamed' of the Singer Following Her Lack of Support for This Global Movement
Stella Parton is one of Dolly Parton's biggest fans. Though she's supported her older sister throughout the years, there was one time Stella publicly called out the legendary singer for her actions — and didn't think twice about it.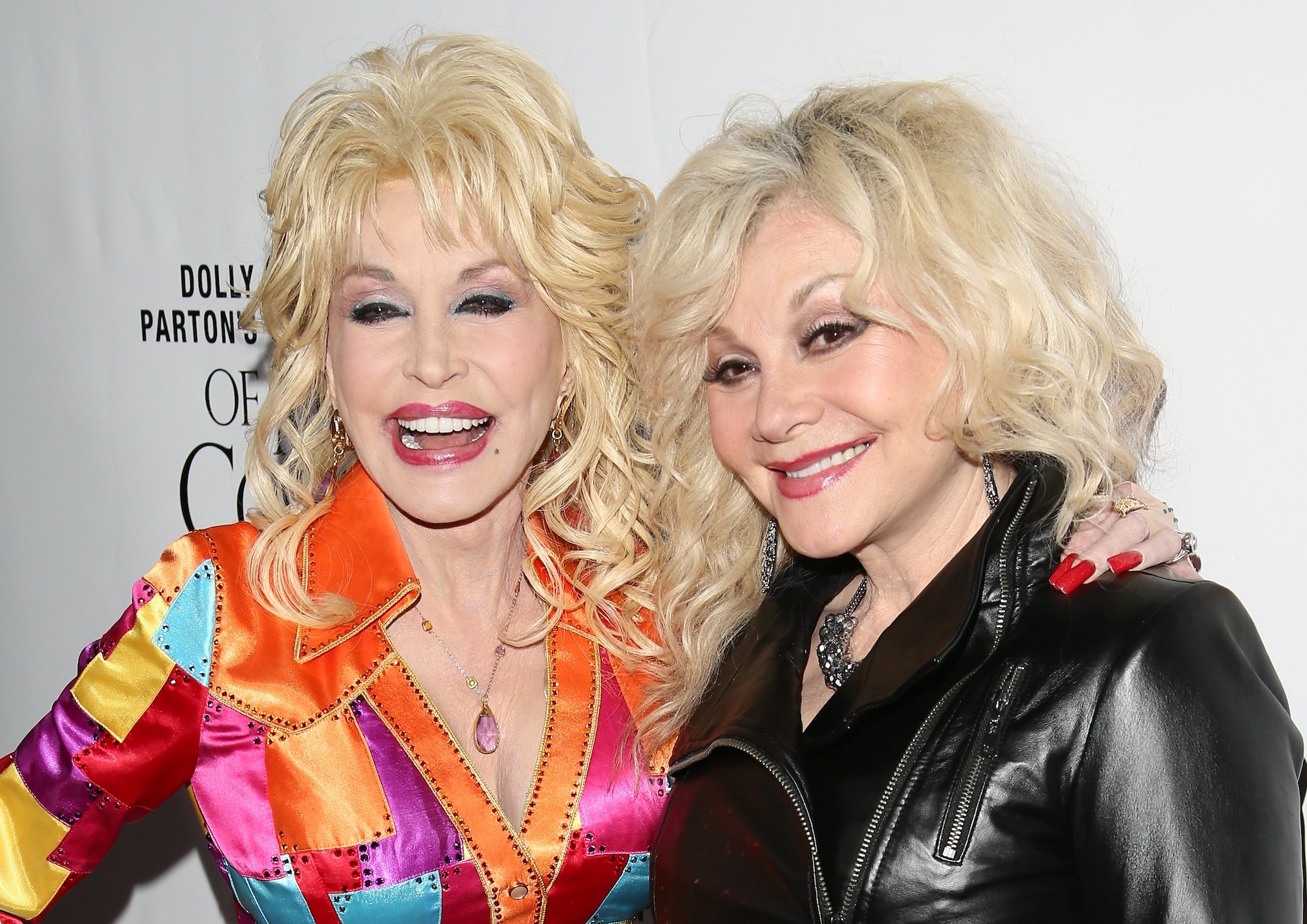 Stella Parton once called out Dolly Parton for not speaking out on the #MeToo Movement in the country music industry
In March 2019, Parton came under fire from her own sister after she failed to call out sexual harassment in the country music industry in light of the #MeToo Movement.
"I'm ashamed of my sister for keeping her mouth shut," Stella Parton said on the CountryLine "Our Stories" podcast, per Fox News. "She can run it when it is about something else, but speak up about injustice, Dolly Parton. Speak up. And speak out. Defend women, and don't just do it in a little song. Speak up."
Stella continued, "This is the first time I've really publicly called my sister out. But it's high time that some of these older women speak up and speak out. They've all gone through all kinds of abuse in this industry so: speak up!"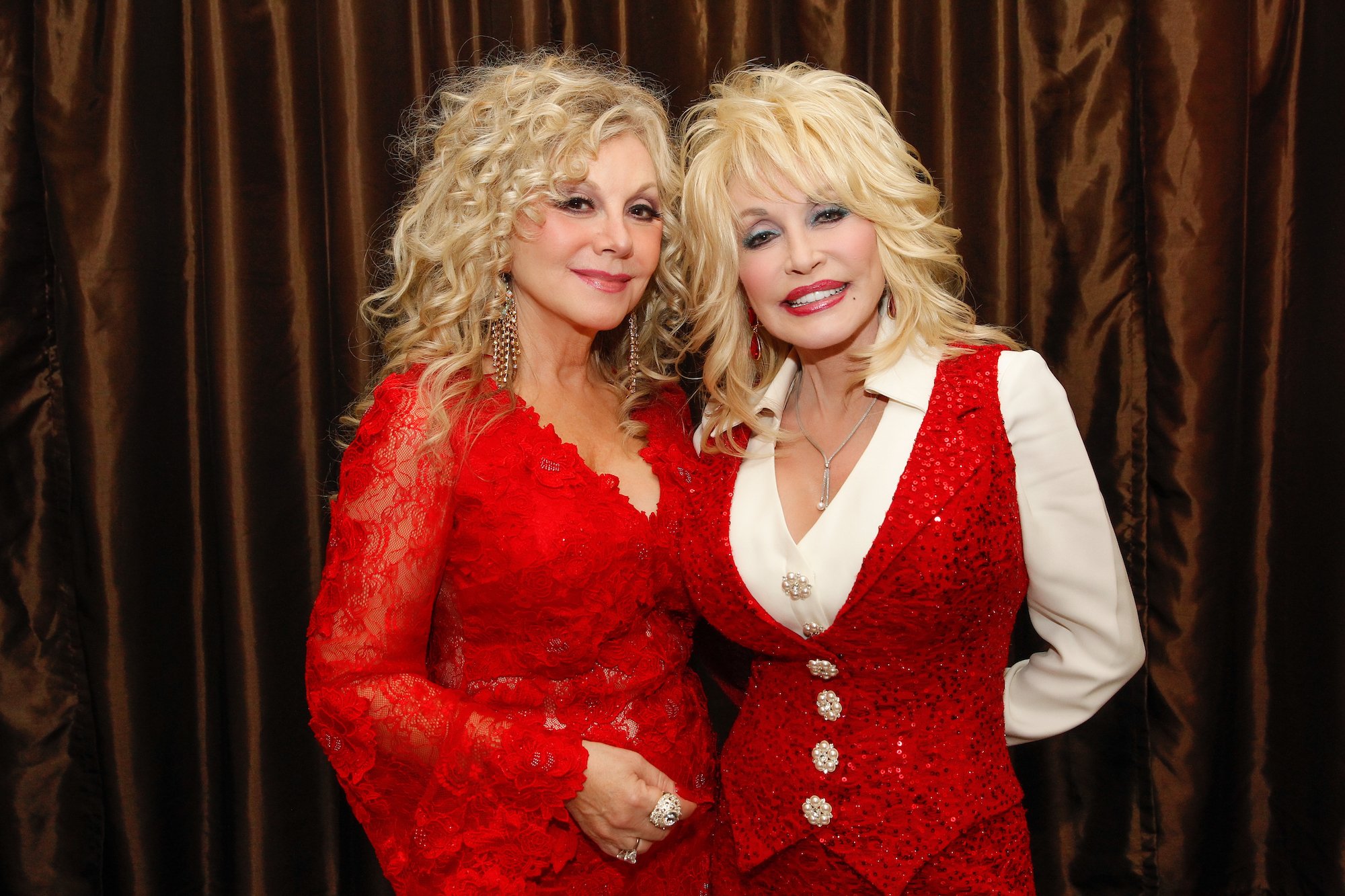 RELATED: Dolly Parton Once Said Her Sisters Didn't Have Enough 'Ambition' to Make It as Professional Singers
The "Standard Lie Number One" singer also called out Hollywood legends Jane Fonda and Meryl Streep for staying quiet about sexual misconduct in Hollywood rather than advocating against it.
"In the same way that Jane Fonda and people who have been in Hollywood all these years and never said a word, like Meryl Streep was all big buddies with Harvey Weinstein until he got busted," Stella added. "And then she kinda came around to say, 'well, you know, that's terrible'… well, why didn't you speak up when it came down? You knew it? All these women just didn't speak up because they're afraid they're gonna mess with their fan base. I think women would be more apt to respect you if you would speak up."
Dolly Parton has opened up about social injustice in the music industry
Although Dolly Parton had not been as outspoken about the #MeToo Movement as her sister would have liked, she has made it clear that she is a big supporter all women.
RELATED: How Dolly Parton Gets Political — 'I Don't Voice Issues Publicly'
"If being a feminist means I'm all for women, yes," Parton told The Guardian in February 2019. "But I don't feel I have to march, hold up a sign or label myself. I think the way I have conducted my life and my business and myself speaks for itself. I don't think of it as being feminist. It's not a label I have to put on myself. I'm just all for gals."
When asked if she's ever experienced issues in her career that the #MeToo movement could highlight, the "Jolene" singer revealed that she hasn't been around many aggressive men in her life.
"I come from a family of six brothers, so I understand men and I've known more good men than bad men," Parton said. "It's a man's world, and it's not their fault any more than it is just life and … we have allowed it to happen. I think people now see that we're here, and women are very important, and they need us, just as we need the men. But if someone was getting real aggressive with me, I'd scream or throw something at them. But, of course, I've been hit on – I've probably hit on some people myself!"
Dolly and Stella Parton agree that more needs to be done to stop the mistreatment of women in the workplace
Though Dolly and Stella handled their support for the #MeToo Movement differently, both share the same belief that women should feel safe in the workplace.
While Stella was happy that there were women in government showing the nation that men aren't the only ones with power, Dolly pushed for more work to be done to put a stop to the mistreatment of women.
"I think there's always gonna be a long way to go. It's just a work in progress as life itself is. Especially for women in the workplace. I think that's why we're here now, with the #MeToo movement," Parton told Sky News at the time, per Fox News.
"It kind of brought up the subject again of harassment in the workplace and brought up the fact that women are still not getting the chance to do as much as they can or paid, you know, equal for the work that they do," she continued. "So there's still all those issues."