Dolly Parton's Sister, Stella Parton, Says the Legendary Singer Was 'Messy' Growing Up
When we think of the great Dolly Parton, "messy" isn't a word that comes to mind. While Parton has never given us a reason to believe that she's disorganized, her younger sister, Stella Parton, begs to differ as she previously revealed that the country icon wasn't so neat and tidy when they were children.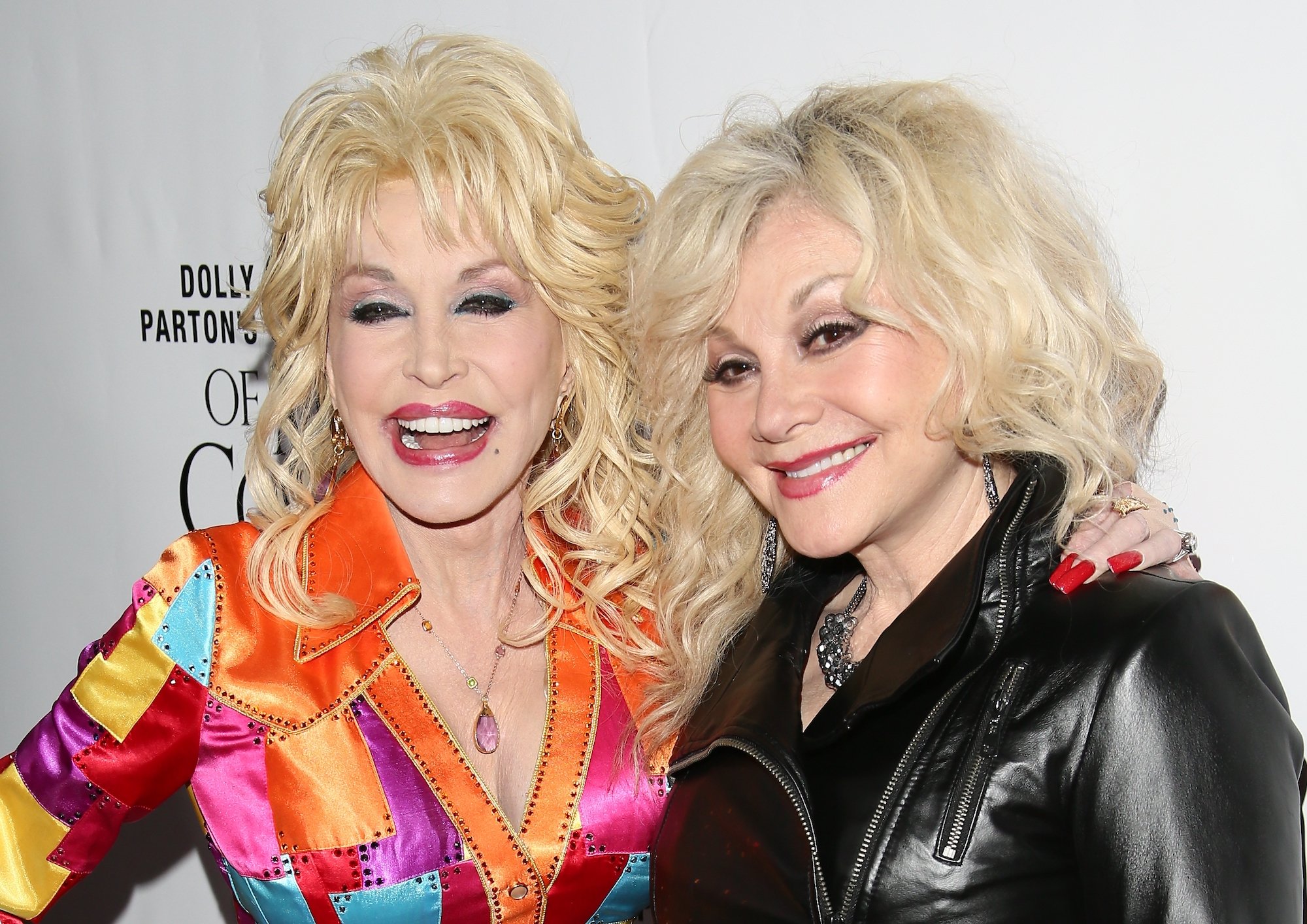 Stella Parton recently shared what it was like growing up with her famous big sister
In February 2021, Stella Parton appeared on the Australian morning talk show, Studio 10, where she opened up about her and her family's humble beginnings.
Born to Robert and Avie Lee Parton, Stella and her eleven siblings (including Dolly) grew up in Tennessee's Smoky Mountains in extreme poverty. They live in a small cabin with no electricity or indoor plumbing. But despite all their home lacked, it still provided them with everything they needed.
"You know, I never thought of it as us being without. The food was great, and the cooking was awesome," the "I Want to Hold You In My Dreams Tonight" singer shared. "My mother was a seamstress, so I don't think we missed out on anything."
As for what it was like growing up with her superstar big sister, Dolly Parton, Stella revealed that the singer was pretty "messy" as a child.
"I've always been kind of a neat freak, and she used to be kind of a messy person," the singer confessed before noting that her sister has gotten better at cleaning up after herself as she's gotten older.
"She's gotten much neater," Parton added. "But I think a lot of that was because she was just so creative and she just had so much going on in her head."
Dolly Parton has some unforgettable memories from her childhood
Like Stella, Dolly Parton has also gotten candid about their humble beginnings in Tennessee.
In an interview with Playboy Magazine in 1978, the singer revealed that she and her siblings always found ways to keep themselves entertained. One of the activities they often did together was creating homemade make-up out of household items.
"I always wanted to wear make-up. I'd paint my lips and see there wasn't nothing Daddy could do," Parton said of the antiseptic liquid, Mercurochrome, she used to make her lips red. "He couldn't rub that off. It stained your lips and those little bitty bottles [were] just perfect to go around your lip line. Then I would do that and I would blot it off and Daddy, he'd say, 'Come here get that lipstick off you!' I'd say, real calm, 'It's my natural color, Daddy.' It's so bull. When we wanted eyebrows, we'd get burnt matches. . .you could wet them and make your little eyebrows and whatever."
Parton also revealed what it was like sharing a bed with her younger siblings, admitting that they would often pee on her in their sleep.
"The kids peed on me every night," she shared. "There were so many of us. We slept three and four in the bed. I would wash every night, and as soon as I go to bed, the kids would wet on me and I'd have to get up in the morning and do the same thing. [But] that was the only warm thing we knew in the wintertime. That was almost a pleasure — to get peed on — because it was so cold. Lord. It was as cold in the room as it was outside."
Stella Parton previously admitted to peeing on Dolly Parton as a child
Dolly Parton's childhood is something she's never shied away from talking about over the years. Even that story about her younger siblings wetting the bed is one she's shared plenty of times throughout her lengthy career.
Though the memory is fun for the hitmaker to look back on, Stella Parton didn't exactly feel the same way when Dolly first made the embarrassing confession in public.
"I was sitting out in the audience, and I was all dressed up," Stella said (per Classic Country Music) of the time she first heard Dolly share the story at a show in Las Vegas. "And she got right up on stage in front of everybody, and she told them that we used to pee in the bed when we was little."
Though she tried to shrug off the superstar's admission as "crazy talk," Stella eventually admitted to wetting the bed as a little girl. She later called out her older sister for not sharing one important detail from the story.
"She neglected to tell everybody that we not only wet the bed, but we used to fight over who peed the biggest circle," she said, which the crowd was greatly amused by. "I always peed the biggest circle."