Dolly Parton's Stylist Reveals Where He Gets Some of Her Wardrobe Pieces: 'She Is Not a Brand Conscious Person'
Dolly Parton is known for her legendary music, film roles and trademark glittery garb. Working side-by-side with Parton for the past three decades, Steve Summers just added another reason to love the Grammy winner by sharing where he often shops for the down-to-earth country queen.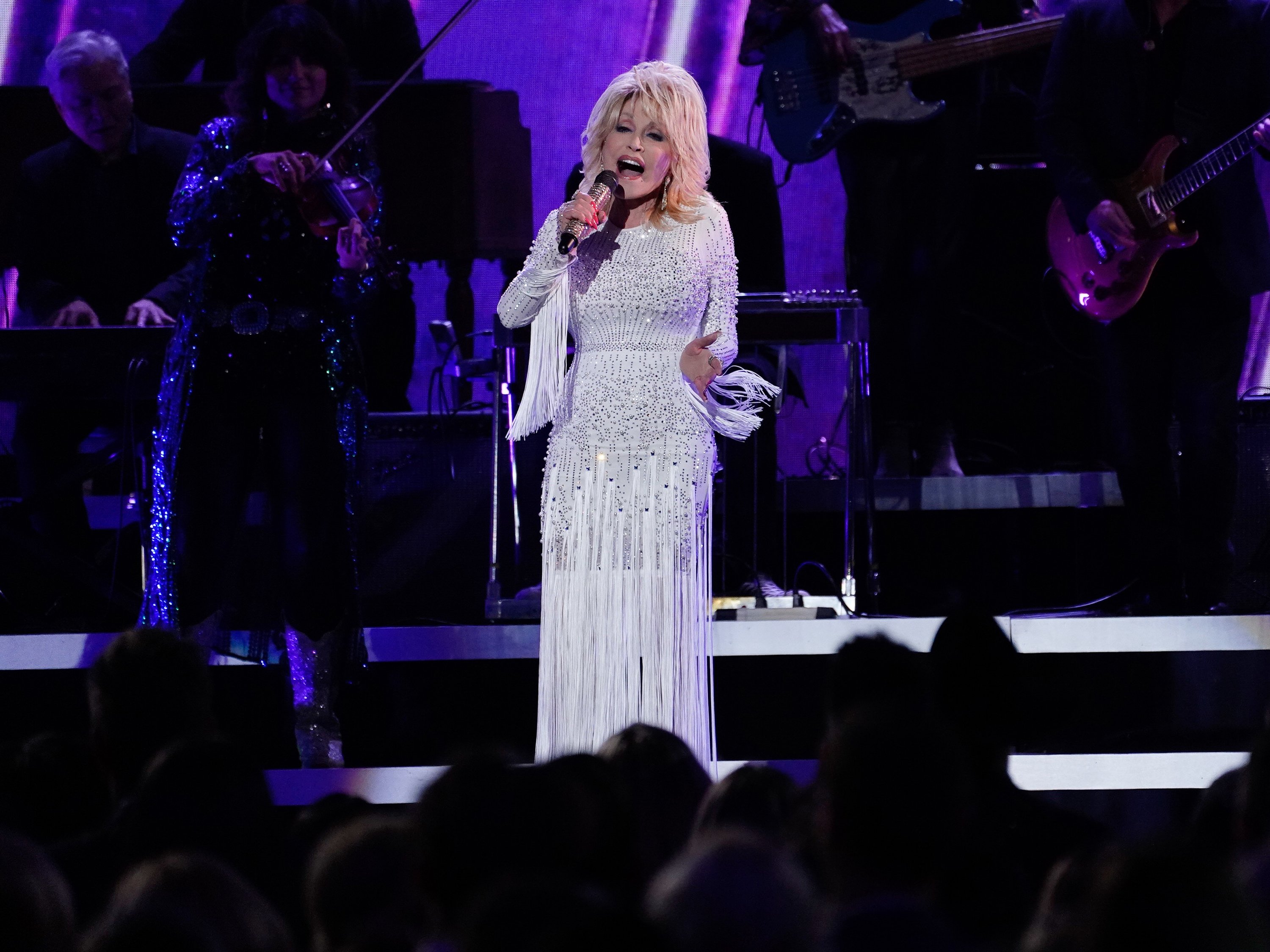 Steve Summers calls Dolly Parton a 'creative giant'
Summers was noticed by Parton when he was hired as a performer for Dollywood in 1991. The "Jolene" singer saw how he talented he was with scenery and set design, which propelled him into a partnership with Parton. Summers is now her creative director and handles a plethora of design decisions.
"My job and goal is to make sure that the Dolly Parton brand is always represented as appropriately as possible," Summers told SoundsLikeNashville.com. "Dolly is a creative giant, so I'm trying to keep up with her and what her visions are of things, and making sure that what I am doing is perpetuating what she wants done."
Parton leans on Summers to keep her track, though the megastar is clearly in full charge of her career.
"She has been controlling her brand for over 60 years," Summers explained. "She sure does not need me to tell her how to do it. What she needs to do is inform me of where she sees us going and then my job is to go. If you think about it in terms of a train, she's the train and I'm shoveling coal. I shovel coal just as fast as I can go, but I'm not the engineer."
Some of Dolly Parton's wardrobe comes from Target
Parton's warm and welcoming persona is one of the many reasons she's a fan favorite. Turns out she even gets some of her clothing items from a store most people shop at regardless of financial bracket, making her all the more relatable.
"I buy lots of pants [at Target]," Summers revealed. "She's about 5'2" and she's a size 0. If I buy a 12 or 14 in little kid's sizes it usually fits her pretty well. I may have to do a little nip or tuck here and there."
Summers knows that Parton places a priority on comfort over designer labels and fancy boutiques.
"The funny thing about Dolly is she doesn't care where things come from," he remarked. "It makes no different to her. She is not a brand conscious person at all. What she is worried about is, 'Do I look good in it and am I comfortable?' She could care less with where it came from or who made it."
Dolly Parton is 'really that wonderful'
Summers often troubleshoots when Parton has an upcoming show or appearance. He noted that awards ceremonies can be particularly challenging.
"If I go to the Grammys, I don't go with one dress," he explained. "I go with four and then when we get there she chooses what she wants to wear. There are so many questions that go into making a decision. Is she sitting? Standing? Is she riding in a car before she gets there? … Is there a curtain? What color is the curtain? You can't put her in a red dress in front of a red curtain. You've got to think about all of these things."
Despite having to orchestrate a slew of moving pieces involved in Parton's engagements, Summers considers working with the music icon an honor.
"It's not an easy job, but it's an incredibly fulfilling job," Summers raved. "I love the whole creation process from the very beginning and I also love Dolly. She is a great lady and what you think she is, she is. She really is that wonderful to deal with, so it's always a pleasure just to get to work with her."