Dolly Parton's Stylist Said the Singer Would Have Excelled at This Career – And It Makes Total Sense
Dolly Parton remain's one of today's most iconic artists. The Grammy Award winner is a renowned singer/songwriter and has also received accolades for her work in film and philanthropy. Though Parton is maximizing her talents, her close friend and stylist for the past 30 years named another career on which the superstar would have made quite an impact.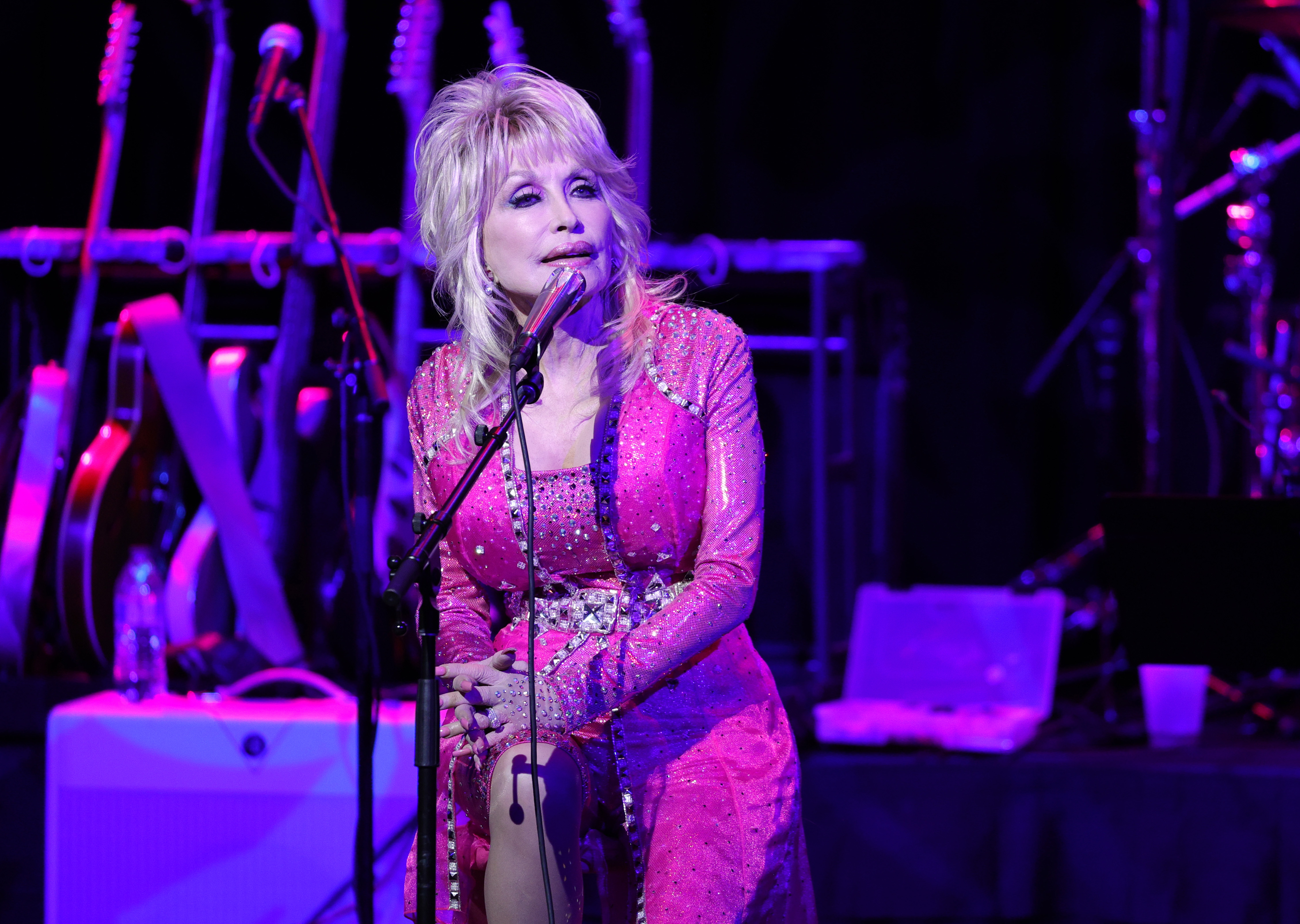 'There are so many versions of Dolly'
Steve Summers has been by Parton's side for the past three decades. After landing a job performing at Dollywood in 1991, Summers was noticed by singer and the two developed a creative partnership. He now designs multiple pieces of her extensive wardrobe and assists with styling decisions. Summers clearly loves his work.
"One of the beautiful things about getting to design for Dolly is that there are so many versions of Dolly," he raved, according to Parton & Pearl. "The singer, the actress, the producer, the philanthropist, the book lady. Every single one of them is so specific."
Now Parton's creative director, Summer is entrusted with the singer's all-around brand and has learned what to prioritize.
"She was very clear that she wasn't as worried about what she wore as much as making sure she was always appropriate," he shared. "So, I'm constantly trying to make sure we're prepared and we're appropriate."
Dolly Parton would've been capitalized in the classroom
Summers described Parton's authenticity as well as her stellar organization and time management skills, pointing out that her many skill sets would've been a major asset in the classroom.
"She's very much what you think she is," Summers revealed. "She's very giving and generous, she's very disciplined. We are never late for anything, and I've learned to always be prepared for anything. She would have been a great teacher."
Parton's passion for reading and creation of the book gifting program Imagination Library exhibits her commitment to education. According to Summers, the 9 to 5 star is also a phenomenal mentor and knows how to motivate team members.
"She has trained me well," Summers said. "I learned the hard way a lot of times, by failing. I remember I did this one dress that I thought was the greatest thing on the planet. It was chartreuse green leather and green-sea beads… I loved this outfit, but the leather was way too thick and it did not work well, and never fit right. Dolly finally pulled me aside and said, 'Steve, you're not gonna win 'em all. But the thing is, we have to keep trying'."
Steve Summers knows Dolly Parton is cheering him on
Fans adore the singer for her generosity and gift for making everyone feel like family. Summers confirms these qualities of Parton's are the real deal.
"One thing I love about her is she always says, 'we'," Summers remarked. "She's always made me feel like I'm part of the Dolly Parton team."
Parton has a full archive of her wardrobe pieces stored on her property, which Summers actively compiles. While the task can be a bit overwhelming at times, he's always inspired by Parton's kindness.
"We have a 50,000 square foot warehouse that has every item she's worn, other than things we've auctioned off, since 1964," he explained. "Everything from every movie, every video shoot, every TV show, every personal appearance, every time she's gone to Dollywood: we have them all."
"Sometimes we're making so many outfits, so fast," Summers shared. "It's very nice to know that she's always supporting me."