Dolly Parton's Sweet Christmas Tradition With Carl Dean Connects to Her Parents
Dolly Parton and Carl Dean's Christmas tradition is to buy each other the exact same box of chocolates and exchange them on Christmas. Why? Because that's what the country music icon's parents did when she was a kid.
Dolly Parton and Carl Dean carry on a Christmas tradition of the country music icon's late parents. According to the "Jolene" singer, she and her longtime husband gift each with something sweet every Christmas because that's what her parents always did.
Dolly Parton remembers her parents making Christmas special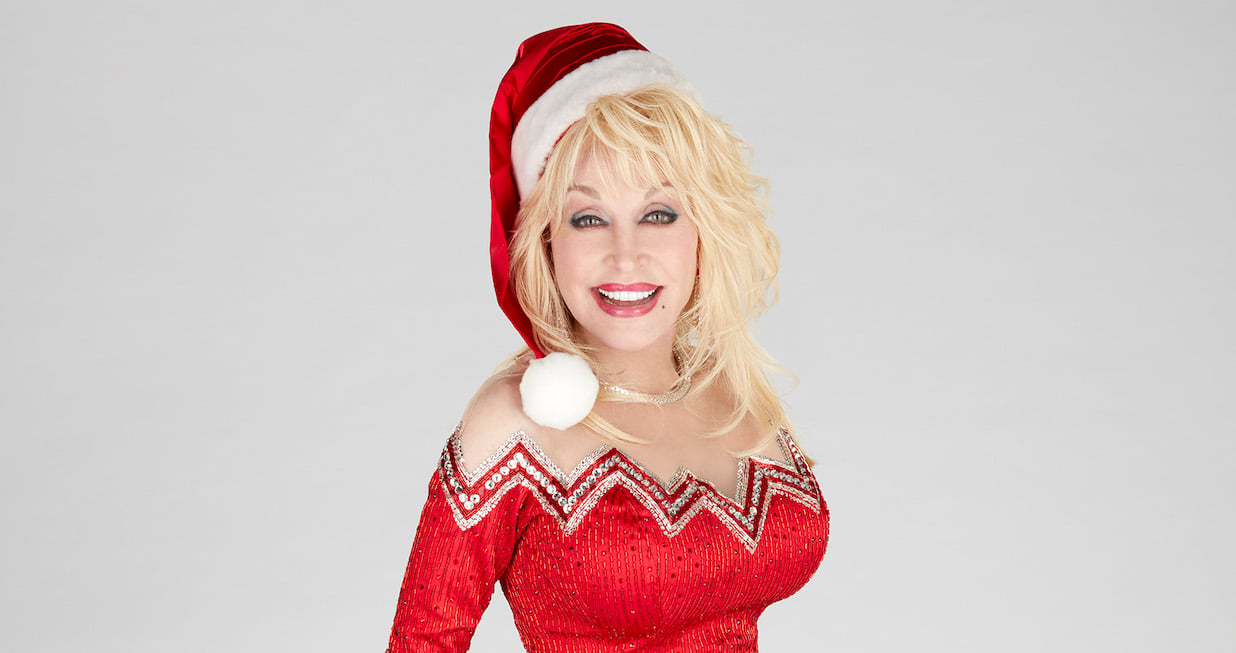 Parton looks back on her childhood Christmases fondly. Growing up in rural Tennessee her family didn't have much money but it didn't put a damper on the holiday. As Parton told Southern Living on their Biscuits and Jam podcast in November 2020, Christmases as a kid were always magical in their own way. 
"Christmas was just a special time," she said. "And of course, Mama would always tell the story of Christmas and it was just a joyful time … She read the Bible a lot, so we knew the real story. So, she made that all come to life with us."
As they waited for Santa Parton and the rest of her family got to work on unique gifts. "We made a lot of things for each other, homemade toys, Mom and Dad made for us. And so, it was just a special time. It just felt different. ​And it just felt, you know, like there was some kind of magic," she said. 
Dolly Parton Christmas tradition with Carl Dean is to give each other chocolate-covered cherries
Parton's net worth is estimated to be near $600 million. Needless to say, she has the funds to buy the best chocolate in the world. But, when it comes to giving Dean chocolate for Christmas, they exchange a chocolatey treat that can be found in many grocery stores.
Why? It goes back to Parton's late parents, Ava Lee Owens and Robert Lee Parton, who died in 2003 and 2000 respectively. During the podcast, the 75-year-old explained the significance of this particular Christmas tradition. It stems from Parton's Christmas memories of watching her parents exchange gifts.
"We didn't have the money to buy gifts, but Mama would always buy Daddy​ a pack of handkerchiefs and a box of chocolate-covered cherries and Daddy would always buy her a box of chocolate-covered cherries," she said. "Then they just swapped the box of candy." 
But, as the "I Will Always Love You" singer recalled, her parents weren't the ones who ended up eating the chocolates. The Grammy winner and her 11 Parton siblings would devour them.
Now every Christmas Parton and Dean do the same for each other. "To this day, my husband and I do the same thing. I buy him a box of chocolate-covered cherries and, and he buys me some," she said.
Dolly Parton and Carl Dean exchange other Christmas gifts too
Chocolate-covered cherries aren't the only Christmas gifts Parton and Dean give each other. Like she and her family did growing up, Parton and her husband often give each other homemade gifts. Parton loves receiving poems from her husband. Meanwhile, she might write him a song. 
So do Parton and Dean spend any money on Christmas gifts? They do but not a lot. Dean's been known to buy Parton oven mitts whereas the "9 to 5" singer will gift practical items such as tools.