Don Cheadle Confirms His Marvel Contract is Complete, What Does That Mean for War Machine's Future in the MCU?
Don Cheadle seemingly confirms that his contract with Marvel is up, so have we seen the last of War Machine in the MCU?
Quite a few superheroes exited the Marvel Cinematic Universe following the events in Avengers: Endgame. Iron Man (Robert Downey Jr.) and Black Widow (Scarlett Johansson) gave their lives to defeat Thanos (Josh Brolin) while Captain America (Chris Evans) hung up his shield. With Marvel introducing a whole new cast of characters in Phase 4 of the MCU, another Endgame star may have just confirmed their exit.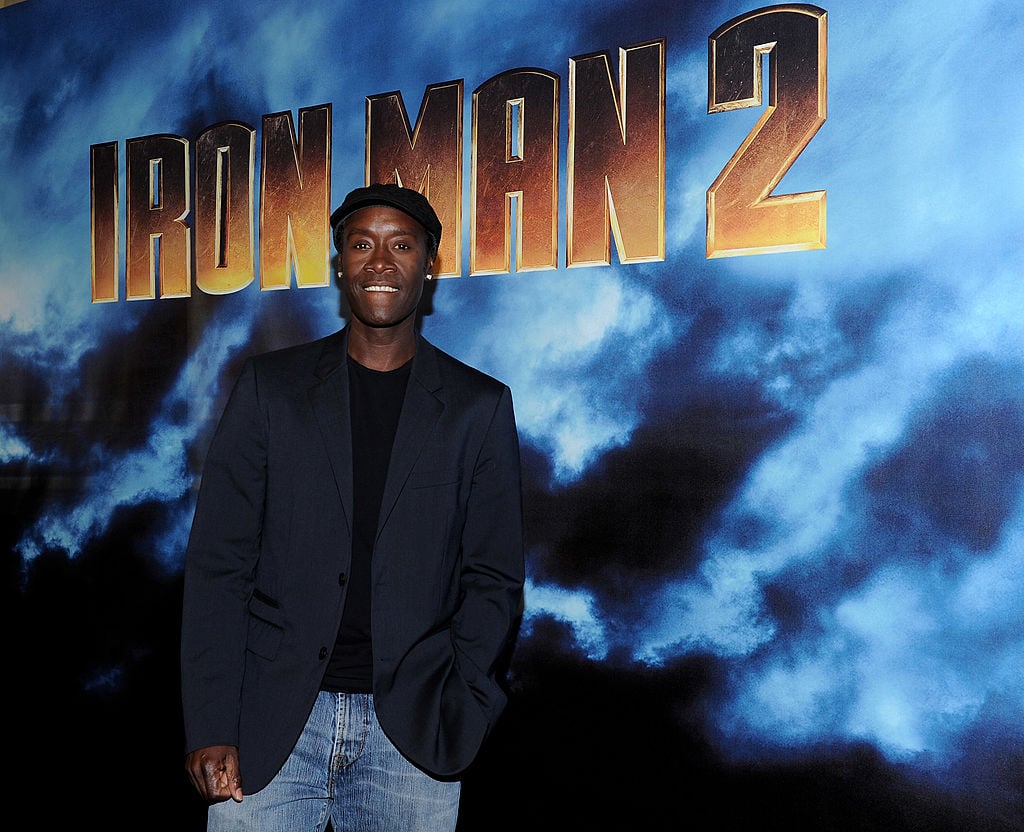 Inside War Machine's future in the Marvel Cinematic Universe
Colonel James Rhodes, a.k.a. War Machine (Don Cheadle) is arguably one of the most important supporting heroes in the MCU. Not only was he one of Tony Stark's best friends and allies, but he also appeared in most of the MCU's big crossover events, including three Avengers movies and Captain America: Civil War.
Considering his connection to the Avengers and his government ties, Marvel can pretty much put him wherever they want. While Cheadle has done a good job with the role, the studio has not expressed a great interest in giving him a stand-alone film.
There have been rumors of War Machine getting his own show on Disney+, but the character may never get a solo movie in the MCU.
Marvel has yet to say anything about War Machine's future, but Cheadle may have accidentally confirmed that his time in the MCU may be nearing an end.
Is War Machine leaving the MCU?
In a recent interview, Cheadle opened up about the day Marvel offered him the role of War Machine in Iron Man 2. According to We Got This Covered, the actor revealed that someone from the studio called him while he was celebrating his child's birthday and offered him the gig right on the spot.
"I was actually at my kid's birthday party—a laser tag party—and I got a call from my agent, and they said, 'Hey, so I want to connect you to these Marvel guys. They want to talk to you, but they want to offer you the part.' I don't think it was [Kevin] Feige. I don't know who was on the phone. But they said, 'Hey, this is the role. We want you to do this. It's a six-picture deal," he explained.
The mention of a "six-picture deal" left fans speculating that Cheadle might be done playing War Machine on the big screens. The actor has already appeared in six Marvel films, plus a post-credits cameo in Captain Marvel.
Unless Cheadle signed a contract extension with the studio, he might not reprise the role in Phase 4. That said, it is entirely possible that the actor has a new agreement with Marvel, which could include a show on Disney+.
Don Cheadle opens up about landing a part with Marvel
In the interview, Cheadle went on to say that Marvel only gave him an hour to decide on the part. Considering how six movies likely meant 12 years in the MCU, Cheadle hesitated to agree to the terms.
"I was like, 'What?! Oh, uh, okay…' And I'm trying to do the math. I'm like, 'That's 11 or 12 years. I'm not sure.' And they're like, 'Well, we need to know, because if you're not saying yes, then we're gonna move on to the next person. So you've got an hour," he shared.
After Cheadle kindly explained that he was at his child's birthday party, the studio told him to take two hours to decide.
He then went back inside the laser tag arena and talked about the deal with his wife, who encouraged him to accept the offer. Cheadle, of course, went on to take the deal and has played War Machine ever since.
Cheadle, unfortunately, did not say anything about his character's future in the MCU. There are rumors that he will reprise the role in an upcoming Disney+ series that has not been announced.
Will War Machine get his own Disney+ series?
Marvel is set to launch Phase 4 of the MCU in November with Scarlett Johansson's first solo flick, Black Widow. On Disney+, the studio is scheduled to release several shows over the next few years, each of which will have an impact on the MCU moving forward.
Marvel has not confirmed that War Machine will get his own series, but there has been speculation that his show could introduce Ironheart to the big screens.
Now that Tony is gone, Rhodey will likely be working with the government to further weaponize Iron Man tech. This opens the door to introduce Riri Williams, who eventually becomes Ironheart.
If that happens, the War Machine series would likely be a limited run. Depending on what happens in the show, Rhodey could still appear in future films in the Marvel Cinematic Universe.