Donald Trump Won't Bow to the Queen During His State Visit — Here's Why
In case you weren't aware: The Queen is very particular about royal protocol. So much so that her own family members must bow and curtsy to her in public settings. However, not everyone — particularly the President of the United States — follows the rules.

Next week, Donald Trump is headed to the United Kingdom for an official State Visit with the queen. But, upon greeting Her Majesty he probably won't bow (and Melania won't curtsy, either) — not because he doesn't want to, but because he doesn't have to. Find out why the president and first lady are exempt from this tradition, ahead.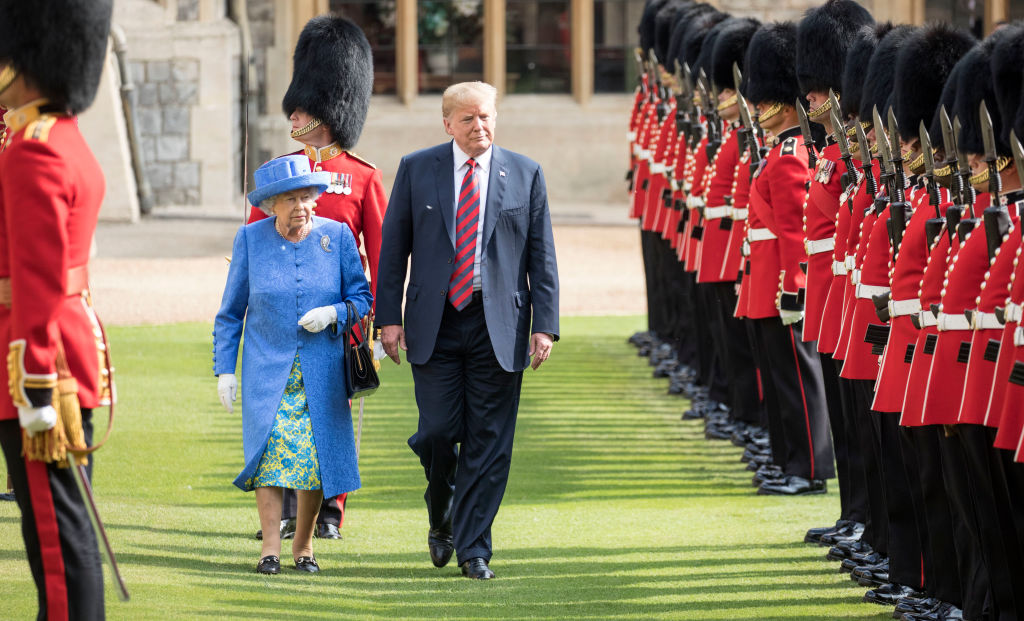 Who bows to the queen?

When attending official engagements with Queen Elizabeth, members of the royal family greet Her Majesty with a bow or curtsy out of respect for the sovereign. But, despite the tradition, there's no official rule stating that Queen Elizabeth must be greeted in such way for outsiders like Donald and Melania Trump.

"There are no obligatory codes of behavior when meeting The Queen or a member of the Royal Family," notes the royal family's official website. "But, many people wish to observe the traditional forms." The traditional forms include "a neck bow (from the head only)" for men and "a small curtsy" for women. As for those that wish to step away from tradition? The royal family's website notes that "other people prefer simply to shake hands in the usual way," which is completely acceptable.

That said, the last time Donald Trump met with Queen Elizabeth, he caused quite a stir with his preferred greeting. Last year, the president was in the United Kingdom for an official work visit, where he met with Her Majesty at Windsor Castle. The president and first lady chose to greet Queen Elizabeth with a less formal — but still professional — handshake. But, despite the initial upset from the public, the Trumps didn't break royal protocol.

Donald Trump's State Visit with Queen Elizabeth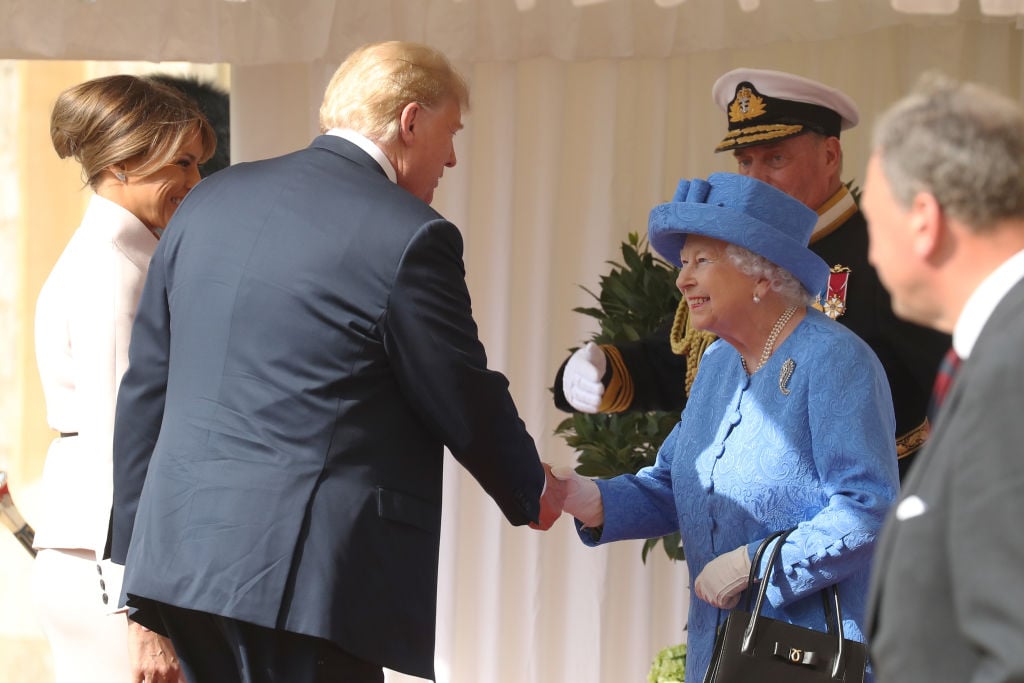 President Donald Trump and his wife, First Lady Melania are expected in the United Kingdom next week for an official State Visit. "The President of the United States of America, President Donald J. Trump, accompanies by Mrs. Melania Trump, has accepted an invitation from Her Majesty The Queen to pay a State Visit to the United Kingdom from Monday 3rd June to Wednesday 5th June 2019," Buckingham Palace revealed in an official statement on April 23rd.

The three-day visit includes a banquet at Buckingham Palace, tea with Prince Charles and Camilla Parker Bowles at Clarence House, and a visit with the United Kingdom's Prime Minister. Rumor has it, Donald Trump will also get a chance to meet Prince Harry, and Prince William and Kate Middleton will be at the banquet. Meghan Markle will not meet with Donald Trump as she is currently on maternity leave.

As for Donald Trump's greeting? The president will likely greet Her Majesty with a handshake again.

Check out Showbiz Cheat Sheet on Facebook!