The Real Reason Donald Trump Bought Mar-a-Lago and How Much He Paid
Donald Trump often takes trips to Mar-a-Lago in Palm Beach, Florida. Also known as his winter "White House," it provides a place for him to relax and refuel. Here's the real reason Donald Trump bought Mar-a-Lago and how much he paid.
The rocky road to Mar-a-Lago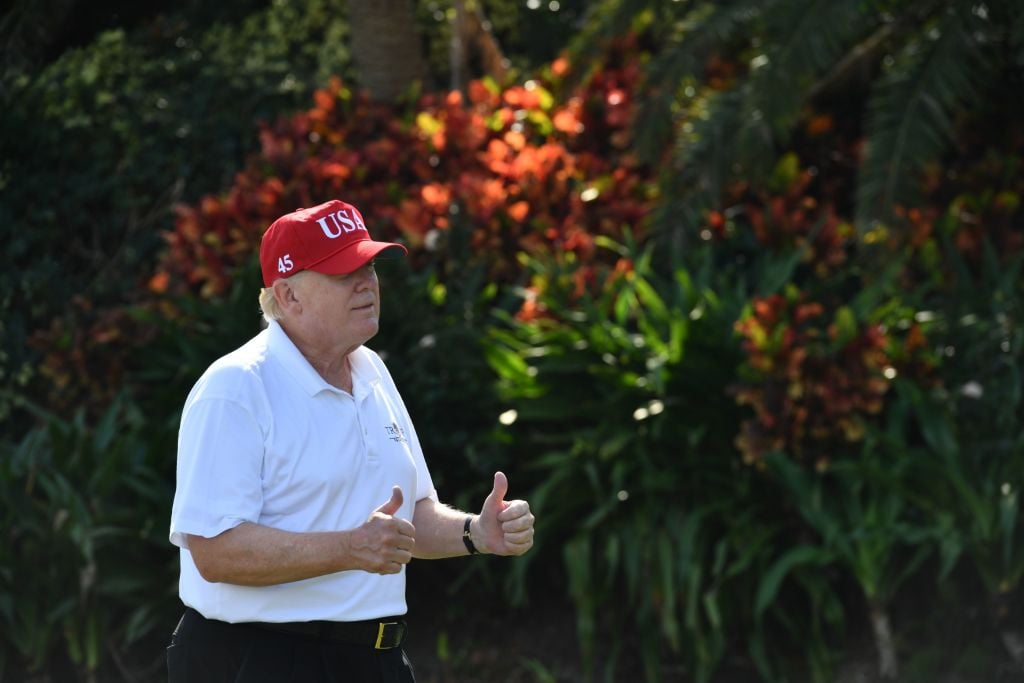 Not everyone was pleased with Donald Trump's intentions to buy Mar-a-Lago. The Palm Beach town council wasn't in agreement with his redevelopment plans. The council saw Trump as an outsider, so they imposed a list of restrictions in response to his desire to alter the property. "Membership, traffic, party attendance, even photography — all would be strictly limited," reports the Tampa Bay Times.
Although council members were concerned about construction and the noise associated with it, Trump was able to have the restrictions lifted. He pushed back and found a way around the protestors' concerns, later transforming the property into a private club.
Why Donald Trump Bought Mar-a-Lago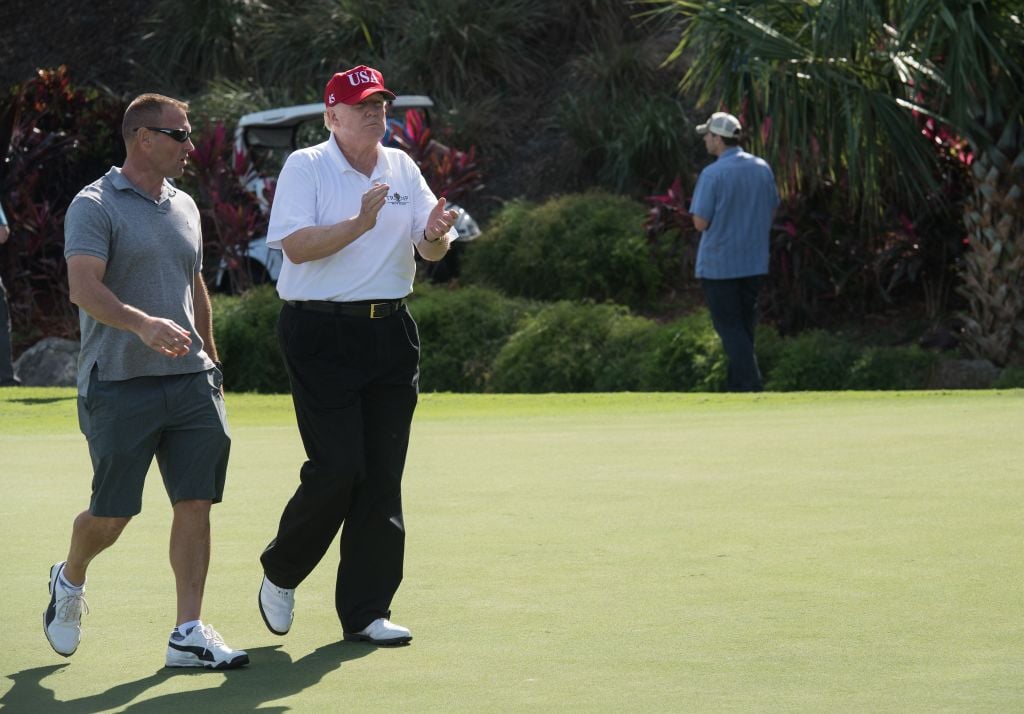 So, why did Donald Trump buy Mar-a-Lago? Trump's original plan was to turn the sprawling estate into a series of mansions. This would be a home away from home for him and his family. However, the purchase of this estate might have been part of a bigger plan. Did he know all along he would someday become president and need a winter White House? We'll discuss that a little later.
How much Donald Trump paid for Mar-a-Lago
Considering the original amount Trump offered to pay, he got a pretty good deal. Donald Trump reportedly paid $10 million for his Mar-a-Lago property. This is significantly less than his original offer of $25 million. The sale included 17 acres of land and all the original home furnishings. He also later purchased the beachfront property in front of the estate.
How Mar-a-Lago became known as the "Winter White House"
Perhaps Donald Trump had his sights set on becoming president of the United States for many years and the Mar-a-Lago purchase was part of his plan all along. Before cereal heiress Marjorie Merriweather Post died in 1972, she bequeathed Mar-a-Lago to the U.S. government. Post desired for the estate be used as a retreat for presidents and visiting dignitaries, according to The New York Times. However, some of the presidents weren't interested in making this their winter office.
Although Mar-a-Lago was beautiful, President Nixon preferred to stay at his friend Bebe Rebozo's home in Key Biscayne, reports Vanity Fair. President Jimmy Carter's administration was leery of the high taxes. They faced annual estate taxes and maintenance costs of $1 million. Consequently, the administration returned the estate to the Post Foundation in 1981. The foundation didn't want the burden of handling the finances, so the property was placed on the market for $20 million.
What does Mar-a-Lago mean?
During the 1920s, wealthy Palm Beach travelers decided to stay in luxury homes instead of hotels. Consequently, Post began building the mansion in 1923. Mar-a-Lago, which means "sea to lake" in Spanish, is located between Lake Worth and the Atlantic. It cost between $7 and $8 million to complete the construction of Mar-a-Lago.
Read more: Inside Melania Trump and Barron Trump's Relationship
Check out The Cheat Sheet on Facebook!