'Donnie Darko' Only Made Sense Because of the Notoriously Confusing Christopher Nolan
Cult classic hit Donnie Darko premiered 20 years ago, but it continues to have an impact on both viewers and the film world. The film stars Jake Gyllenhaal as the title character, a teenage boy who experiences increasingly dark apocalyptic visions.
The film was never designed to be a mainstream hit, but it certainly found a dedicated fan base, and much of that is wrapped up in its infinite rewatchability. Fans continue to find twists and turns each time they view the notoriously complex film. 
It turns out that Christopher Nolan — famous for his twisty, confusing films — had a hand in making the film come together. 
'Donnie Darko' is full of dark twists 
Donnie Darko is filled with creepy and dark overtones, and they're not just in the title character's bizarre interactions with the world. The entire plot — from real-life siblings Jake and Maggie Gyllenhaal bickering as their on-screen counterparts to Patrick Swayze playing the definitely strange and cultish motivational speaker Jim Cunningham — gives off an eerie vibe that keeps the viewer on edge. 
It takes a while to piece things together for the viewer, but the basic plot of Donnie Darko is that Donnie is a standoffish teen who doesn't get along with anyone — not his family, classmates, or teachers. His only real solace is in his friend Gretchen (played by Jena Malone).
After a near-death experience where a plane engine falls through the ceiling and onto a bed he should have been in, Donnie's emotional problems grow to unprecedented heights. His psychiatrist discovers through hypnosis that Donnie is interacting with a man named Frank. Frank is dressed in a giant, dark rabbit costume, and this seeming imaginary friend is convincing Donnie to commit crimes. 
By the end of the film, it's clear that Donnie's problems aren't entirely of his own making. Something supernatural is helping them along.
An already dark film takes an even darker turn as Donnie comes to the realization that he was supposed to have died in the accident, and the only way to set the world right is to go back in time and sacrifice himself. That twisting plot needed a little help to come together — and in stepped Nolan. 
Christopher Nolan is known for mind-bending films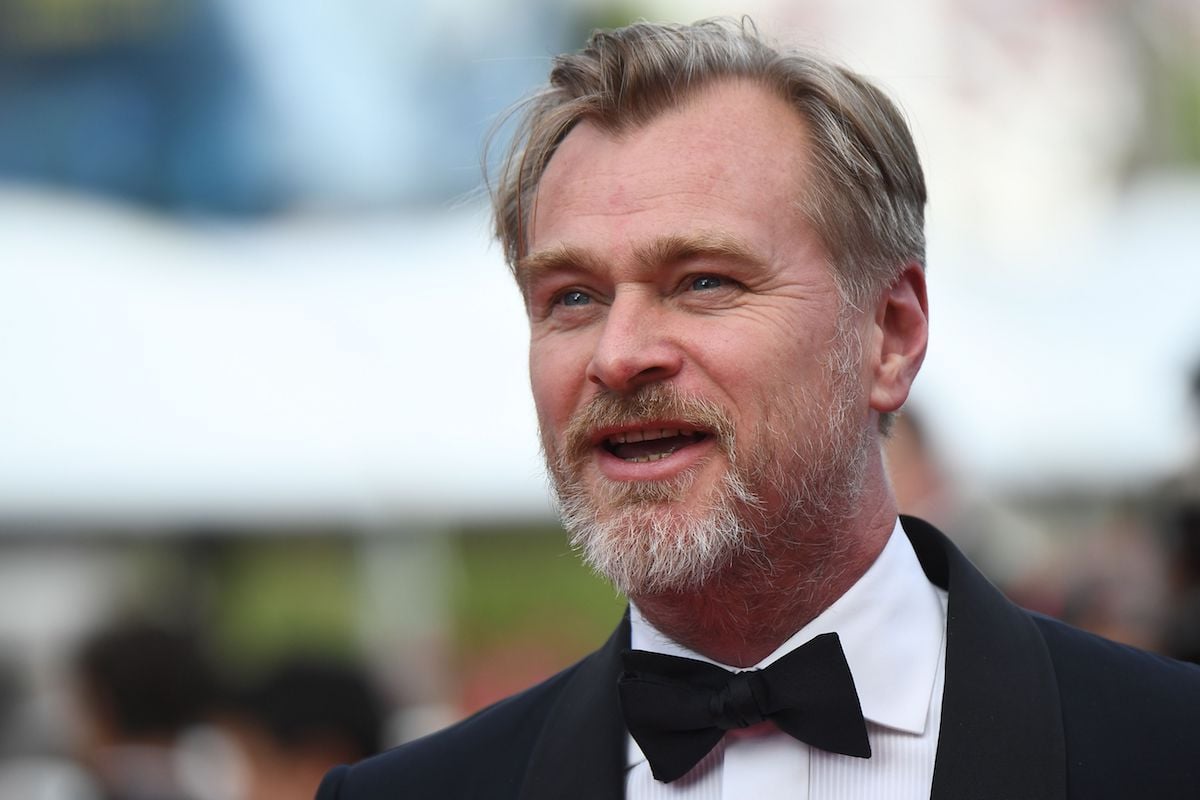 Nolan is a writer, director, and producer who has a ton of popular films in his filmography. The Dark Knight is among Nolan's most popular works, and the success of the Batman flick gave Nolan some license to experiment in ways that have kept audiences scratching their heads and trying to deduce meaning from his notoriously complex films. 
One of his early mind-bending works was Memento, a 2000 film that's told in bits and pieces as the protagonist has a memory condition that requires him to rediscover his own identity. In 2010, Nolan's film Inception kept audiences guessing about its meaning, with star Leonardo DiCaprio even weighing in on what he thought it meant to help it make sense.
In 2014, Nolan tackled Interstellar, a film that weaved together time and space travel and left audiences puzzling over the fate of a protagonist played by Matthew McConaughey and his relationship with his daughter. In 2020, Nolan once again put audiences in a mind-bending position with Tenet, a film with an unnamed protagonist (played by John David Washington) who has to go beyond real-time in order to solve his espionage puzzle. 
Christopher Nolan gave advice on 'Donnie Darko'
With a resume like that, it's safe to say that Nolan knows a thing or two about how to write a twisted plot. He turned that experience to the script of Donnie Darko and ultimately provided the film with the structure it needed to make sense to audiences.
As ScreenRant reports, Nolan and his wife viewed an early version of the film and made an important suggestion: include parenthetical times on the title cards. This little change helps audiences see a countdown to the end of the world and make logical sense of events that might otherwise be too difficult to decipher. 
That wasn't the end of Nolan's help, however. As The Ringer explains in the oral history of the film, it was Nolan's nudging that convinced Newmarket to give the weird film a chance.
Nolan and his wife were invited to an early screening with the executives who were considering the film: "When the lights came up, Chris and his wife both turned to the Newmarket executives, Chris Ball and Will Tyrer, and they both looked over at them and they nodded."