Donnie Wahlberg or Tom Selleck? A 'Blue Bloods' Star Answers Who Eats More in Those Dinner Scenes
The cast of Blue Bloods really do eat together in order to do the family dinner scenes. But you might wonder who eats more. One of the stars answers whether Donnie Wahlberg or Tom Selleck eats the most.
The 'Blue Bloods' stars love filming dinner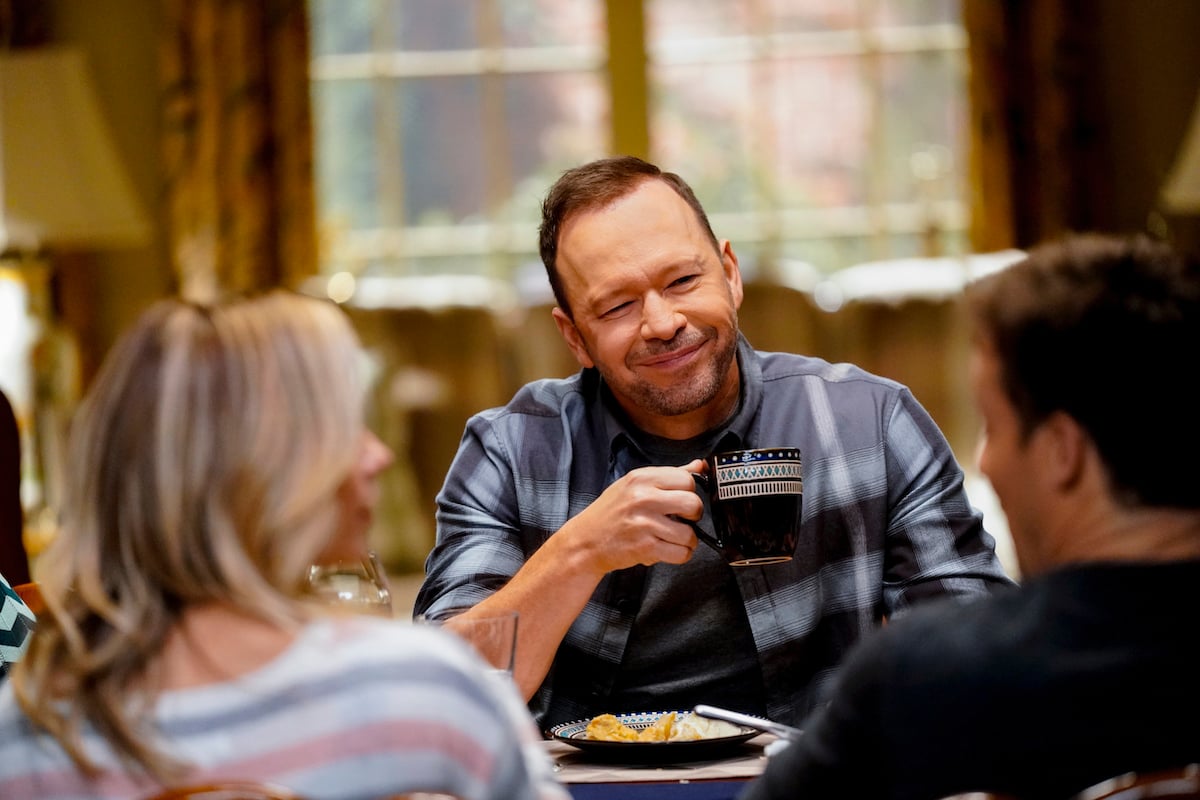 The cast usually works separately because the characters have different jobs. But all of the Reagans come together for dinner in every episode.
"We have to shoot everybody not just in a wide shot but in close-ups, but it's still my favorite part of the show," Selleck, who plays Frank told TV Insider. "I sound like the fans, but it's mainly because I get to see my friends. The Reagans are close, and we're close. With a cast this big, I might not see Donnie for a month. This format is like a weekly reunion."
Wahlberg also shared that he wanted to play Danny because of the dinner scenes. "Well, the family dinner scenes on Blue Bloods, the very first one that I ever read, obviously, was the pilot episode," he told Showbiz Cheat Sheet. "When I read that scene, that was the moment I decided I wanted to be a part of the show."
He continued, "I hadn't been offered the job yet, so I had to go in and earn it. But I read that scene and it rang so true to my childhood and to my upbringing with all of us sitting around the table arguing and disagreeing and everyone have a different point of view."
Donnie Wahlberg eats more than Tom Selleck
Sami Gayle, who plays Nicky, talked to CBS Miami about the filming of those dinner scenes. She said it's tough to film while eating for multiple reasons.
"It's interesting because we have to match whatever we eat in each take," she said. The actor said if you eat a lot that first take, then you have to match that amount of food.
She was then asked who eats more between Wahlberg and Selleck. "Donnie for sure," she answered. "I don't know where it goes but he eats so much during those scenes. It's incredible."
Selleck has a trick to those scenes
There might be multiple reasons for this difference between Selleck and Wahlberg. But the main is probably because Selleck tries to be practical by limiting his eating to specific moments.
Selleck told TV Insider that "he only eats when [cameras are] cutting to me." This is a smart way to not eat to the point where he feels sick. Wahlberg also admitted that he eats the most, "especially when it's pork chops and apple sauce."
It sounds like the cast enjoy eating together for work. But it's Wahlberg who enjoys the food the most during their time together.