Donnie Wahlberg Says Nick Cordero 'Was a Huge Part of the 'Blue Bloods' Family'
Nick Cordero appeared in multiple episodes of Blue Bloods. The cast members shared their reactions to his unexpected death publicly. Donnie Wahlberg, who plays Danny Reagan, recently talked about what it was like to work with Cordero.
'Blue Bloods' actor, Nick Cordero died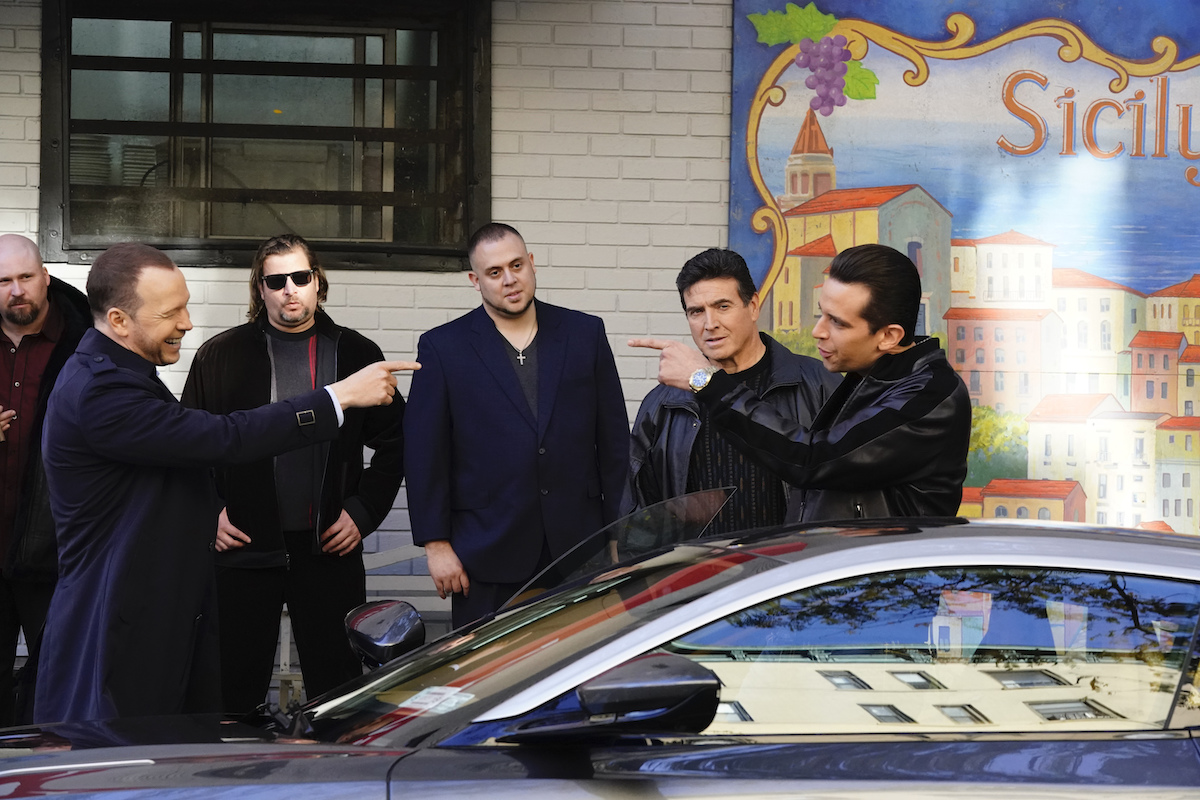 RELATED: 'Blue Bloods': How Danny and Baez's Relationship Is 'Very Similar' to Donnie Wahlberg and Marisa Ramirez
Cordero died on July 7, 2020, at the age of 41. He died at Cedars-Sinai Medical Center after being admitted into the intensive care unit. The actor previously contracted coronavirus (COVID-19) and had his leg amputated after experiencing complications. 
He was in plays including "Bullets Over Broadway," "Waitress," and "A Bronx Tale." He also worked on television and played Victor Lugo in three season 8 episodes of Blue Bloods.
Lugo is tied to the mob, and Danny Reagan and Maria Baez (Marisa Ramirez) question him as part of a murder case. This time a cop was murdered. Lugo ended up helping Danny and Baez after some persuading.
Cordero moved on to a few more roles after that. He was in two episodes of Law & Order: Special Victims Unit. He was also in the movies Mob Town and Inside Game.
Donnie Wahlberg says Nick Cordero 'was a huge part of the 'Blue Bloods' family
RELATED: 'Blue Bloods': Donnie Wahlberg Has Secret Nicknames for These 2 Cast Members
Wahlberg appeared on The Talk on March 25, 2021, with his wife, Jenny McCarthy. Cordero's widow, Amanda Kloots, was a co-host for the episode, and they talked about her husband.
"My husband, Nick got to do a few episodes with Donnie on Blue Bloods," Kloots said. "And gosh, he enjoyed working with you so much I have to tell you. He would always come home and would have just the kindest things to say about you."
She thanked Wahlberg for reaching out during their tough time. "I was really blessed to work with Nick," Wahlberg said. "He was so fun, so outgoing and just larger than life."
RELATED: 'Blue Bloods': Why the First Family Dinner Was 'Traumatizing' for Donnie Wahlberg
He added, "When I found out Nick was in the hospital and stuff, I instantly went to follow you on Instagram and reach out to you and your spirit through that whole experience was such an inspiration (sic). I can see why you were the love of his life."
The actor said she was a ray of light and positivity during that time. He said Kloots was an example for when he experienced his mother dying. Wahlberg said he was blessed to work with someone who was so talented.
"I was honored that we were able to do a dedication to your husband on our show," he said. "He was part of the family. In that short time, he made such an impact on us. He was a huge part of the Blue Bloods family." 
Blue Bloods Season 11 recently ended. The show will return for another season, along with the main cast members.