Donnie Wahlberg Writes About Being Lucky to Be on Tour During His 'Blue Bloods' Break
You might have noticed that the cast of Blue Bloods is busy enjoying their summer during their break. One person who is working this summer is Donnie Wahlberg.
He is currently touring with New Kids on the Block. Wahlberg gave a message to his fans about how lucky he feels being on tour. Find out what he had to say and more about his time on the road.
Blue Bloods actors are currently on a break from filming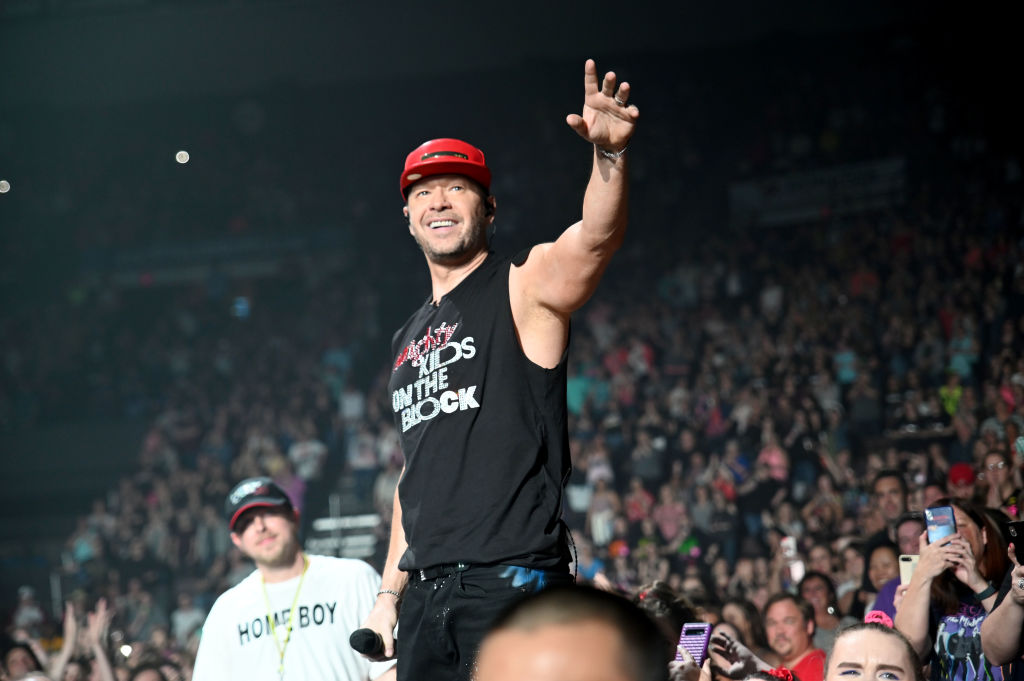 Season 9 of Blue Bloods ended showing Jamie and Eddie's wedding. It left a lot to be desired because the episode didn't actually show the ceremony. Only time will tell if that will get resolved next season.
"We filmed her walking a little bit more, but there was no other dialogue," revealed Will Estes. When asked if fans will see more of the wedding next season he answered, "Anything is possible…" He continued, "I haven't foreseen or heard that, but if you write the right letter to the right CBS executive… it could probably move mountains!"
The police show will be returning for Season 10 on Sept. 27. The cast is now enjoying their time off from filming separately. Wahlberg is actually working by touring with New Kids on the Block. He shared multiple photos on stage and behind the scenes with a message to fans.
He has had some visitors on tour
The Blue Bloods actor has kept his fan base updated on Instagram during his tour. That includes sharing pictures of his visitors behind the scenes.
Wahlberg shared a picture with his brother, Mark for his birthday and wrote about being proud of him. He also shared a picture talking to his wife, Jenny McCarthy.
Wahlberg wrote about being lucky to tour for summer break
The actor was busy with his other shows Walburgers and Very Scary People. Now he's back to focusing on his music and he's happy about it. He shared that in an Instagram post.
"Off to work. Seriously?!?! This is what I get to do on my summer break??!?!?! After shooting three different TV shows the other nine months of the year, now I get to do concerts for the greatest fans ever? With people whom I've admired for years?" he started the caption.
Wahlberg went on to talk about his parents working hard and feeling lucky to be a performer. He ended the caption with, "I don't know why the universe chose me. I don't know why god chose me. I don't know why the best fans in the history of music chose me (and my band mates) — to be in this amazing position — but not a moment goes by that I am not grateful. Thank you! I promise to keep giving back in every way that I can. As Always Your Man, Donnie W."
It sounds like the performer is very happy to be able to perform for a living. The last date listed for the New Kids on the Block tour is July 14. It's unknown when the Blue Bloods cast will return for filming.