Don't Have Time to Watch Every Season of 'Law & Order: SVU'? Here's Everything You Need to Know
With nearly two dozen seasons, 'Law & Order: SVU' is an ambitious binge. Here's a quick recap on what you need to know about the show.
Law & Order: SVU got renewed for its 21st season this year. It is a significant milestone to celebrate because it surpassed long-running prime time TV series with live-action such as the first Law & Order and Gunsmoke.
Though new documentaries and podcasts pop up now and then in our big screens with unsolved murder, Law & Order: SVU has been doing it for the last 20 years. It has aired over 438 episodes by season 21. Have you been unable to watch every season of Law & Order: SVU? Then you may need to continue reading because this article will give an insight into the major episodes of this eye-catching TV show. But first, let's figure out why it's a must-watch for many people.
Why do people like watching 'Law & Order: SVU'?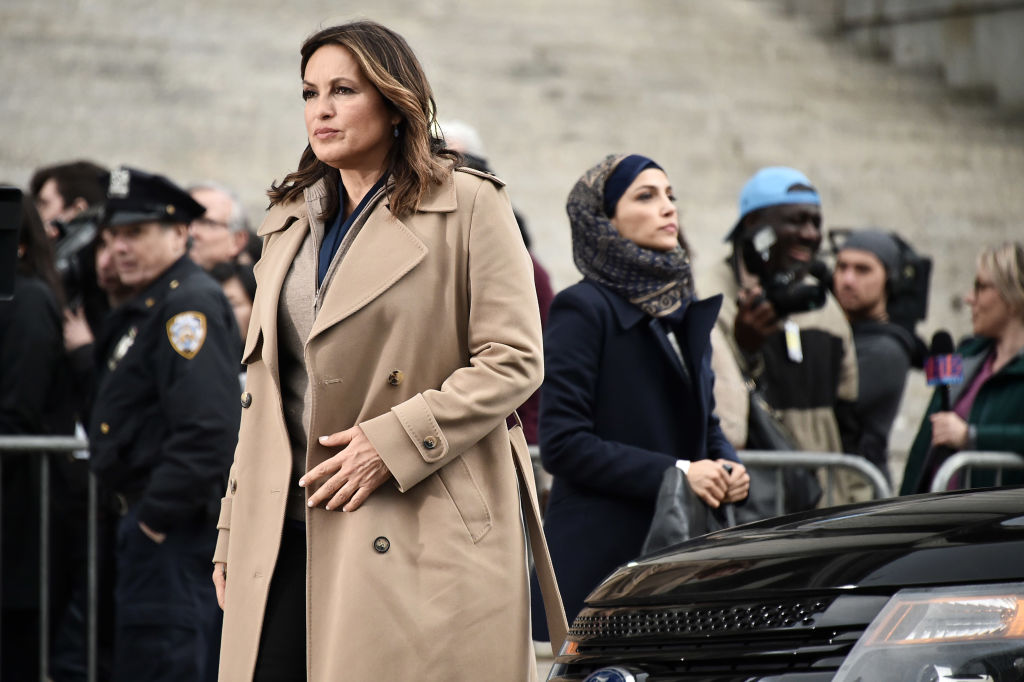 You may think you got pathological abnormalities to get obsessed with a show involving sex crime. The show may even soothe you, but the trick may be in the way the show uses fiction in seeking for justice. Its method of solving the unknown seems impossible in real life, yet it carries us away, especially women. Many people use the show as a study platform of crimes done by men and how to resolve them. But in reality, watching the vigilante detectives on the show pursue rapists endlessly, and in-depth gives us hope, but may not happen in real life. But a one-hour pretense that its possible end up gluing many people to their screens.
What is 'Law & Order: SVU' about?
Law & Order: SVU is a crime procedural show. It is an NBC show that falls under the broader Law & Order franchise. The premise of the show is a team of detective that investigate sex crimes in New York City.
The show features an A-list cast: Mariska Hargitay at Detective Olivia Benson, Ice-T as Detective Tutuola, Richard Belzer as John Munch, Dann Florek as Donald Cragen, B.D. Wong as George Huang, and Kelli Giddish as Amanda Rollins. In the earlier seasons, Christopher Meloni portrayed the well-loved Detective Stabler on the series.
What are the best episodes of 'Law & Order: SVU'?
If you missed up on some of the episodes, here is a recap of the most exciting episodes of Law & Order: SVU.
1. Episode 21: "Nocturne": After a photo developer discovered a young boy's semi-nude photo, he decided to call the detectives. Det. Stabler and Det. Benson chooses to make a follow-up, but before they even begin, the boy shows up in the camera shop. The show then starts getting intense because, besides the inappropriate photo, many others got discovered, including several tapes from various victims. Watching this episode would leave you hating the world!
2. Episode 9: "Pixies": Your heart would have gotten broken on watching this episode. You get to see how abuses happen in specific institutions but take forever to tackle. A star gymnast named Pixies got killed. Her murder revealed many other waves of abuse that occurs in the gymnastics. The murder also brought to light the toxic relationships between older men in power in the sport and gymnasts.
3. Episode 10: "Ridicule": In this episode, the writers may have wanted to change the rules to spice up the show. It is about a male raped by a woman, and sexual dynamics involving upper-middle women.
4. Episode 19: "Appearances": In this episode, the show portrays the emerging world of recreation and cyber fantasy. It shows the beauty pageants' dark side in connection with the internet.
5. Episode 8: "Abomination": Just like in Episode 2, it involves school shooters. Its initial airing led to it getting referred to as horror on sex re-education because the story featured a gay man. As per the story, he was from a camp led by the Fundamentalist Church, where he was receiving sex therapy conversion.
Law & Order: SVU may have aired hundreds of episodes, but the above-listed ones are among the best. If you missed any episode, those illustrated above would enable you to catch up. But Season 21 is the latest; you may need to catch up on its most recent episodes. The movie reflects on real-world problems that need to be sorted to promote co-existence.