Doors Keyboardist Ray Manzarek Said if Anyone Could Stage Their Own Death, It Would be Jim Morrison
Jim Morrison was a uniquely talented singer who also happened to be quite mysterious. As lead singer of the Doors, his life was tragically cut short. At the age of 27, Jim Morrison was found dead in his bathtub on July 3, 1971. A French medical examiner determined that the cause of death was a heart attack. However, no autopsy was performed on the body.
Due to the vague details of his death, there are many conspiracy theories. One theory is that Morrison's body was deliberately placed in the bathtub to raise his body temperature to mask the time of death. There is also another intriguing conspiracy that he didn't die at all. Here are some details about that particular theory.
Details of Jim Morrison's death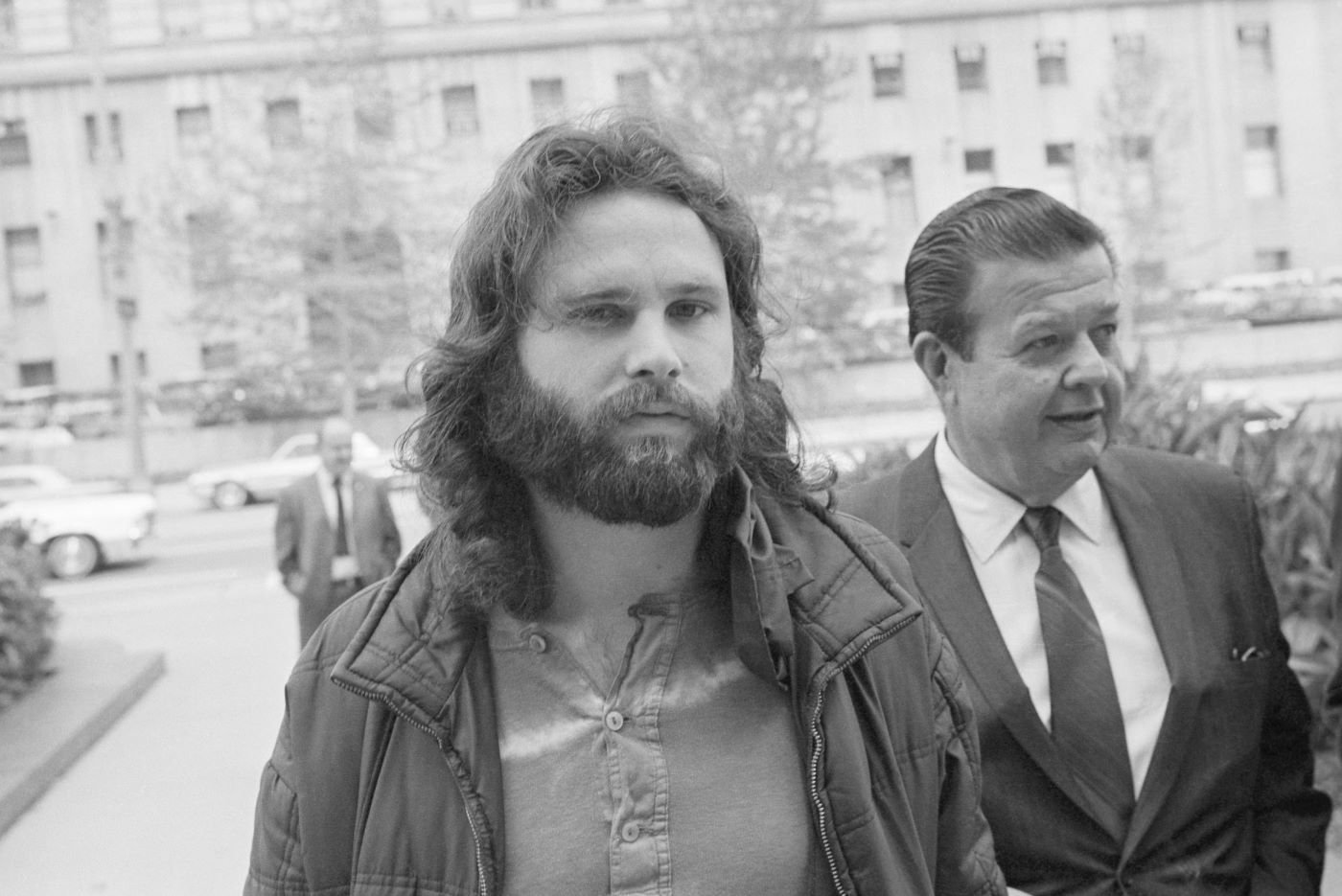 When Morrison was found dead in his bathtub in Paris, the accepted story is that his girlfriend Pamela Courson had taken drugs with him and that Morrison had a bad reaction. She then put him in a warm bath to try to revive him. When she was unsuccessful, she called EMTs, who could not revive him. He was pronounced dead at the scene.
Morrison's death wasn't announced for six days. Courson went so far as to try to hide his death from his manager before finally admitting the truth. The cause of death was listed as a heart attack, though the general consensus was a drug overdose. Morrison's life and death were equally cloaked in mystery, which makes one wonder, could he have faked his own death?
Did Morrison fake his own death
HuffPost reports Doors keyboardist Ray Manzarek had even said, "If there was one guy that would have been capable of staging his own death—getting a phony death certificate and paying off some French doctor… And putting a hundred and a fifty-pound sack of sand into a coffin and splitting to some point on this planet—Africa, who knows where—it is Jim Morrison who would have been able to pull it off."
Jim had often joked about faking his own death when he was still alive, and there have been many so-called "sightings" of the singer in recent years. If Morrison were still alive today, he would be 77 years old. So is it beyond the realm of possibility that the singer faked his own death? Probably, but like everything, no one can say for sure.
Jim Morrison's death was as mysterious as the man
It is generally accepted that by most accounts, Jim Morrison died on July 3, 1971, in a Paris hotel room of a heart attack. However, some conspiracy theorists speculate that a drug overdose induced a heart attack. There are theories that Morrison was murdered, and his body was placed in a warm bathtub to disguise the time of death so that the murderer would have an alibi. And some have speculated that Morrison staged his own death on that day, but to what purpose will remain a mystery.
Jim Morrison was famously mysterious and known for his chaotic live shows and crazy off-stage antics. The official record shows that Morrison sadly became a member of the 27 clubs. He is joined by fellow musicians Janis Joplin, Jimi Hendrix, and Amy Winehouse as the list of singers who tragically died at 27.
Whether you believe the conspiracy theories or not, there is no denying that he was an enigmatic personality and extraordinarily talented. By all accounts, Morrison lives on through the music and poetry that he leaves behind. In that sense, the man has immortalized himself for all time.
RELATED: Jim Morrison: How Much Was The Doors Legend Worth When He Died?