Does Meghan Markle's Mother, Doria Ragland Still Teach Yoga?
It's no secret that Meghan Markle loves her yoga practice. The dedicated duchess even gets up as early as 4:30 a.m. for a vinyasa flow. And, as it turns out, Meghan Markle's mom is the reason for the Duchess of Sussex's beloved yoga practice.
Doria Ragland introduced her daughter to the practice when she was just seven years old. "Yoga is my thing. My mom is a yoga instructor and I started doing mommy-and-me yoga with her when I was seven," she confirmed to Best Health. "I was very resistant as a kid, but she said, 'flower [her nickname for Meghan], you will find your practice — just give it time.' In college, I started doing it more regularly," she added.
Does Meghan Markle's mother still teach yoga?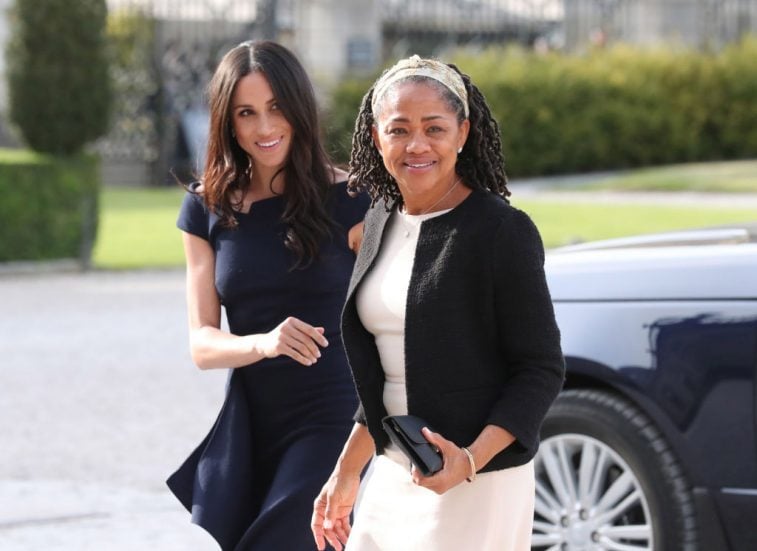 Now that Doria Ragland is in-laws with the Queen of England, many want to know: Does Meghan Markle's mother teach yoga still? And, as far as we know, the answer is yes. Doria Ragland left her job as a social worker at a mental health clinic around the royal wedding but has continued her yoga teaching in the Los Angeles area.
Where does Doria Ragland teach yoga?
It's unclear where Doria Ragland teaches regularly, but Meghan Markle's mom has been spotted at community centers and gym — where she allegedly teaches classes to senior citizens — near her home in Los Angeles, California. That said, with rumors of an extended trip to the United Kingdom (and possibly a move), Doria Ragland could have a change of scenery and clientele.
Ahead of their due date, Prince Harry and Meghan Markle are moving to a 10-bedroom estate home on the grounds of Windsor Castle, called Frogmore Cottage. And, they have plans for an in-home yoga studio and bedroom for Doria Ragland. While Meghan Markle's mom stays with them, she could utilize the studio and might even teach her daughter some postpartum yoga classes.
Oprah is one of her clients … sort of
It's unclear whether Doria Ragland and Oprah knew each other well before the royal wedding, but the two have since grown closer. Oprah and Meghan Markle's mom allegedly began hanging out ahead of the nuptials. Doria even went to Oprah's house for some yoga and lunch. "She's great at yoga, so I said, 'Bring your yoga mat and your sneaks in case we just want to do yoga on the lawn,'" Oprah recalled to Entertainment Tonight of their time together.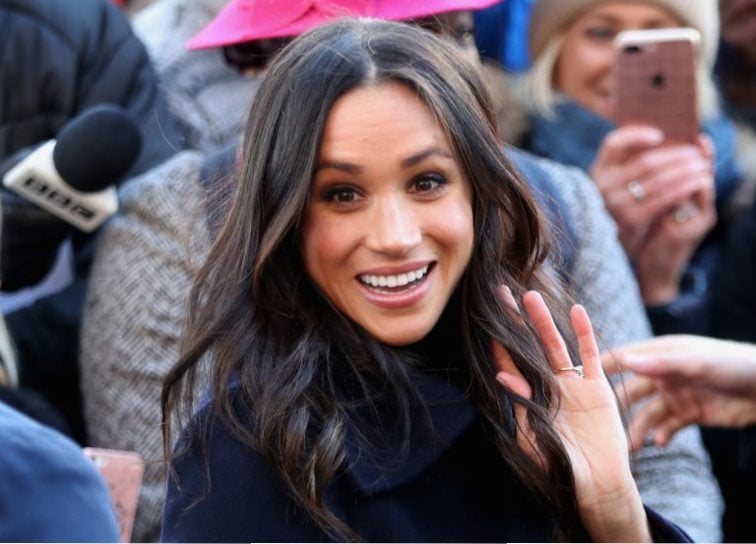 Meghan Markle's yoga practice
Like mother like daughter. The Duchess of Sussex is very serious about her yoga routine and likely bonds with Doria Ragland over the practice. As we mentioned previously, Meghan Markle wakes up before the sun to get a flow session in. However, she's allegedly a big fan of hot yoga, too. When she lived in Toronto, the former-actress would attend hot yoga classes regularly.
In addition to her regular practice, Meghan Markle uses yoga to help get her through jet lag while traveling. The duchess reportedly made a point to practice as often as possible while on a tour of Australia back in 2018.
Check out The Cheat Sheet on Facebook!