Dorinda Medley Experienced '2 Deaths in 1 Week' With Her 'RHONY' Pause and the Loss of a Close Friend
Learn why Dorinda Medley said she experienced 'two deaths' in the same week following the death of a friend.
Dorinda Medley is a well-known fan favorite from Bravo's The Real Housewives of New York City. A long-time New Yorker originally from the Berkshires, Medley was loved for her fun personality, unapologetically direct communication, and her beautiful country manor that hosted many memorable cast moments.
While many were surprised by the network's choice to "pause" Dorinda after season 12, she is only looking forward to the future.
After suffering the loss of her dear friend Jon, Medley then lost 'RHONY' days later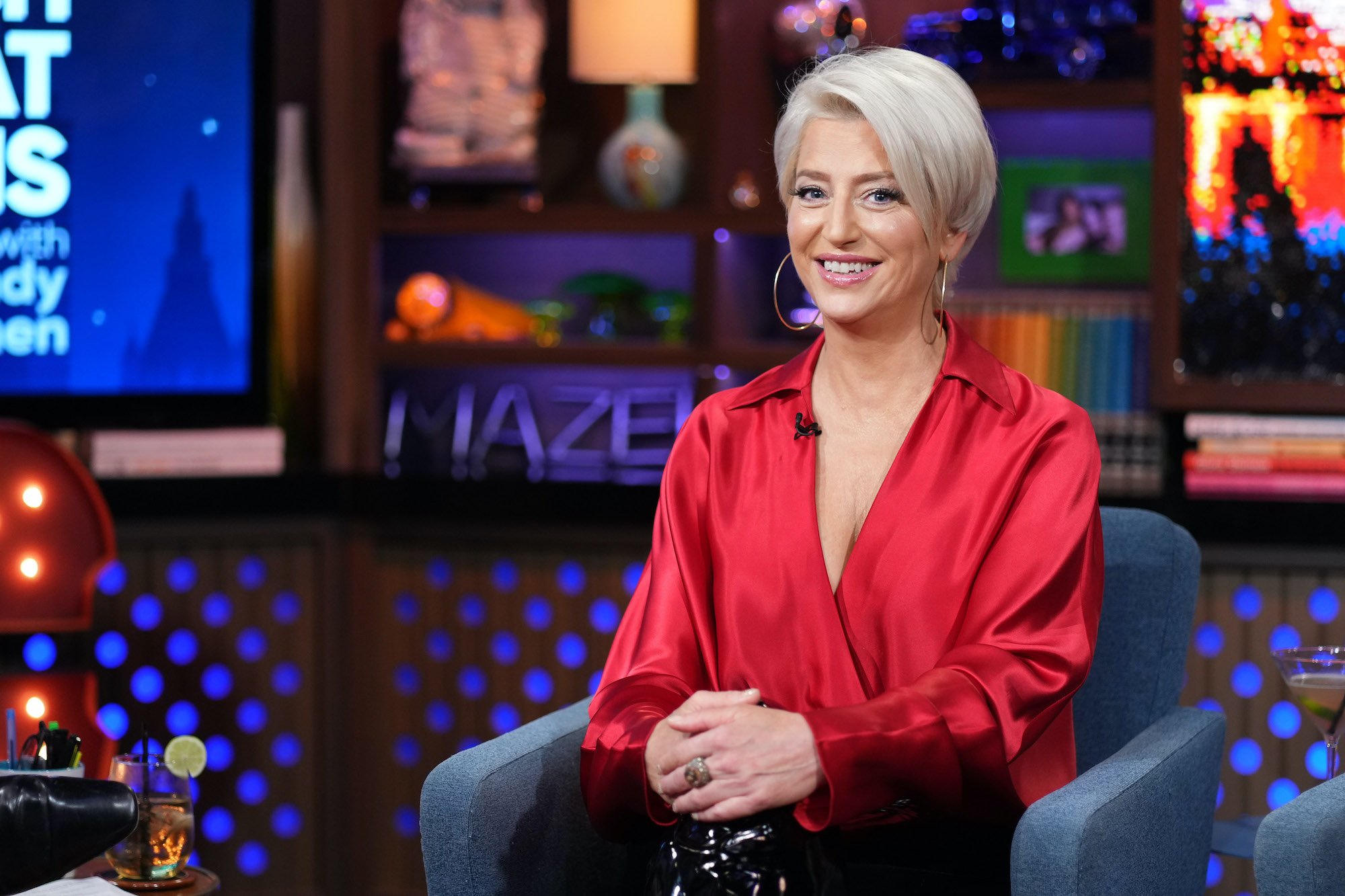 Ahead of the launch of her upcoming book Make It Nice, Medley stopped by the podcast Everything Iconic with Danny Pellegrino for a quick chat. During this interview, she revealed that her friend Jon Giswold died on a Sunday, memorializing him as "my 5:30 in the morning FaceTime, my thoughts and dreams person, my Dorobics buddy, My Forever Friend," according to Bravo. 
Medley discussed with Pellegrino that going on "pause" with the show and losing her friend so close together felt like, "it was two deaths in one week"
Jon had appeared previously with Medley on RHONY a few times, only adding to the pain when she was cut from the next season of RHONY two days after his death. Not surprisingly, the decision initially threw her for a loop during an already challenging pandemic year.
Nonetheless, Medley noted she had to "change it up in my mind and just hear it for what it was." While she admitted that she expected to return the next season, she confessed that she "did not have a good season" during the previous year. Medley went on to say that her mother pointed out to her:
"you're going to be thankful that you were given this time to do other things and grow because, Dorinda, you do the best when things change up.' And it is true."  
Since her exit from the show, she mentioned that she was able to write her book "without outside noise," isolate in the safety of the Berkshires at the storied Blue Stone Manor, and enjoy quality time with her parents and daughter.
Medley has embraced a wide variety of opportunities since she left 'RHONY'
Beyond her book and family time, Medley has kept herself busy. As one of Nutrisystem's newest celebrity ambassadors, Medley lost the 14 pounds of weight that she gained during the pandemic. She has also been working on a Blue Stone Manor bourbon and candle.
As if that wasn't enough, she's leaning into her hostess roots, renting out Blue Stone Manor for two nights and hosting a "Make It Nice And Boozy" Happy Hour experience online, all via Airbnb, according to Vanity Fair. She is also finding herself on the other side of her humble beginnings in New York City.
In a recent feature in the New York Times, Medley stated, "I came to New York on a bus in 1987 with an L.L. Bean bag and no money." She talks readers through how she spends her Sundays in the city these days, noting the one of her most important lessons learned as, "It's not the mistakes that matter but how you transform out of them."
The future is uncertain for both Medley and 'RHONY'
When asked whether she will return to the series that made her famous, Medley's response is to "never say never." It is unclear if she will even get the option, as RHONY fans are not pleased with the current season's storylines and the show is facing poor ratings.
Medley is defending the show's current cast against criticism, noting it was a "tough season to film" with the pandemic and reminding people that you have to be "pretty f–king brave to get on and put your life out there for the world to love, hate, take apart, build up, tear down." This is no surprise, given that she remains close friends with current RHONY cast member Leah McSweeney.
Also leaving the door open for a potential return, Bravo star, host, and executive producer Andy Cohen said of Medley, "Sometimes taking a pause is a good thing, and I am really hopeful that this is indeed a pause and that she would rejoin the show at some point."
Rumors have been floating around of a potential cast shakeup following the poor ratings and boring storylines of the current season. Either way, Medley is well-positioned to step into whatever her next venture becomes, with a positive attitude and willingness to be open to the possibilities.
The Real Housewives of New York City airs weekly on Tuesday evenings on Bravo.
Related: 'RHONY': Dorinda Medley Says She Should Have Skipped Season 12