Dorit Kemsley Says It Was 'Difficult' Not Being Able to Talk About Her Lawsuits on 'RHOBH'
Fans of Real Housewives of Beverly Hills were somewhat kept in the dark when it came to Dorit and PK Kemsley being sued. They refused to talk about the lawsuits in interviews and on the show. The reality star is now talking about how "difficult" it was not talking about it ahead of the new season, which will address it.
PK and Dorit Kemsley were sued
The married couple was sued by a man named Nicos Kirzis. PK reportedly owed Kirzis $1.2 million, according to The Blast. Kirzis claimed he loaned PK money back in 2011.
They reportedly agreed to make payments then failed to do so. The housewife's bank account was frozen. A Los Angeles judge ordered for it to be frozen until a decision was made in a hearing.
Fans started paying attention to this situation when a video surfaced of Kemsley being confronted while in the Bahamas with her fellow cast members.
Jasmine Lennard reportedly confronted her by a pool. "You're Dorit, yeah? Why don't you pay back Ryan the money that you owe him you cheap b*tch?" she asked in a video. "Why don't you do that? You have money to come to Nassau, no? Why don't you pay back the hundreds of thousands of dollars that you owe? All that money that you owe! How much is it… $300,000 that you owe? Why don't you give me the money back?"
They were also sued by Ryan Horne, who claimed he had a deal with PK to help with Dorit's swimwear line by fronting money and was never paid back. The couple has settled the lawsuits.
She has refused to talk about it in the past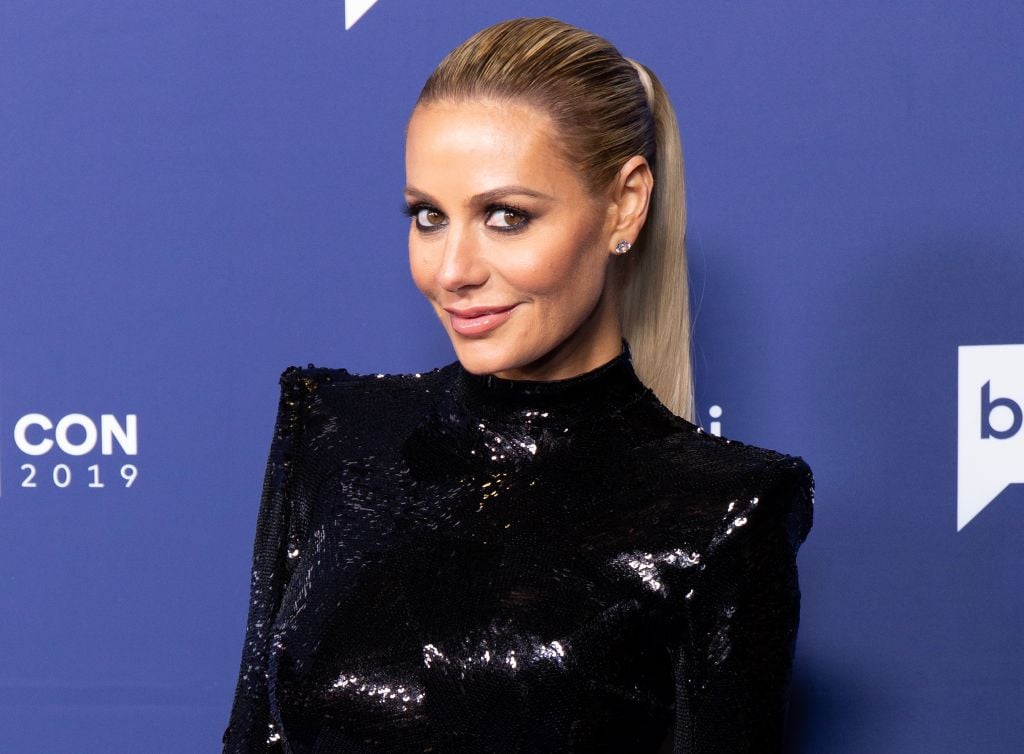 Kemsley still refused to talk about it once fans started asking questions. Her co-stars also helped her out with this.
"Obviously it happened, it's all over the Internet. It was embarrassing," she said according to Us Weekly. "I was grateful that the other ladies didn't bring it up this season."
Kemsley said she did want to talk about it but couldn't. "I'm very comfortable with our position, but unfortunately my hands are tied," she explained. "You can't discuss legal issues when they are going on and I respect that."
Kemsley said it was 'difficult' not being able to talk
Kemsley avoided talking about the lawsuit on the show. However, it will be addressed in season 10.
"I had maintained from the beginning that it was in the right hands and I couldn't really talk about it, although everybody wanted to. There were a lot of things that came out in the press that weren't true," she told Us Weekly.
The reality star continued, "It's very difficult when you're fighting something with your hands tied behind your back. So for us, we always knew that it was going to be resolved and get resolved and it was a matter of time and justice and so for us it was very freeing. Of course, very happy that it's behind us and not in front of us and we're able to just be done with it."
Season 10 of RHOBH premieres on April 15 on Bravo.