'Double Shot at Love' Fans Already Know 1 of the Dates Vinny Guadagnino Will Go on in Season 3
Double Shot at Love Season 3 is happening! This time, the show is all about Vinny Guadagnino. One fan has a front-row seat to the location Double Shot at Love Season 3 is filming. They're spilling all the tea they can get on what's in store for Guadagnino this season.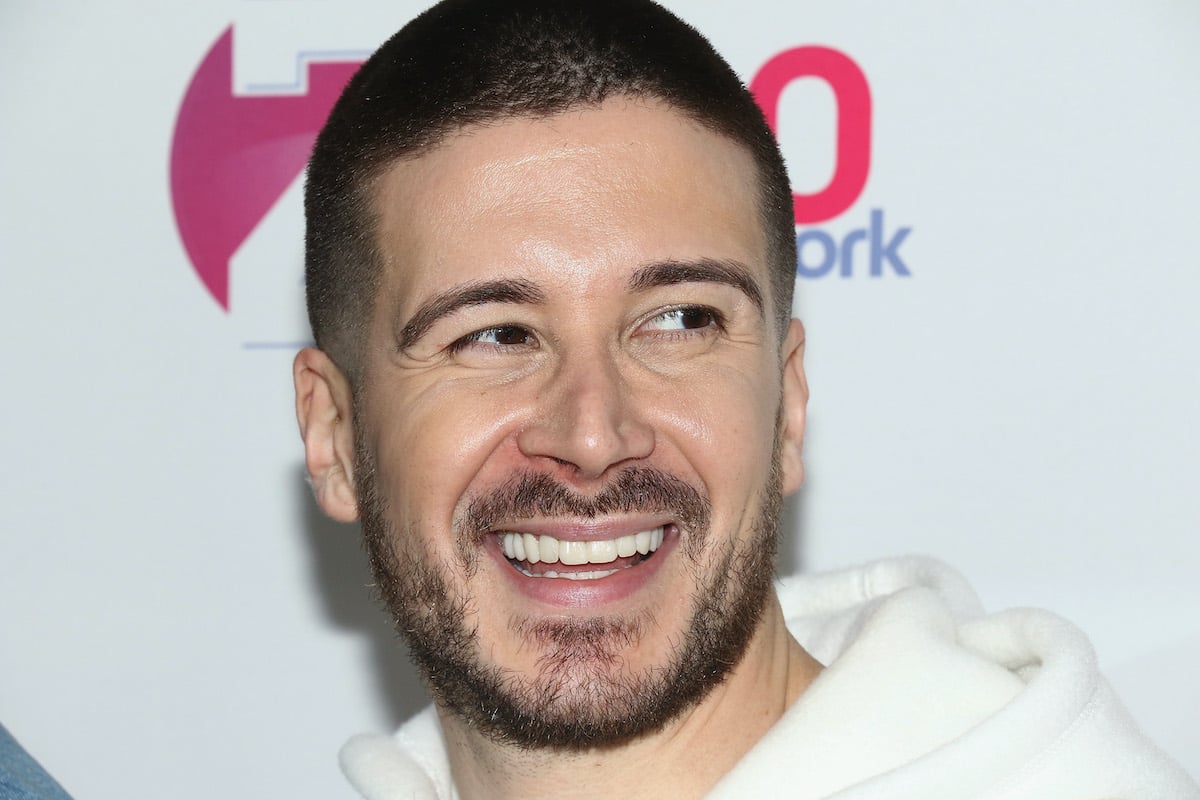 Vinny Guadagnino left 'Double Shot at Love' Season 1 with Alysse Joyner
Season 1 of Double Shot at Love focused on Guadagnino and Pauly DelVecchio finding love. The Jersey Shore duo lived in a house with 20-some women and dated them simultaneously. 
By the end of the season, DelVecchio decided to "roll solo." But Guadagnino asked Alysse Joyner to be his girlfriend over Elle Wilson. 
RELATED: 'Jersey Shore' Star Vinny Guadagnino Explains Why He'll Never Be on 'The Bachelor'
"Since the first minute we chilled with each other, I [have] always drawn to you," Guadagnino told Joyner. "It's effortless when I hang out with you. I know you're shy and introverted, and I am, too. But if you're ready for a shot at love, so am I." 
Unfortunately, things didn't work out between the two. Joyner claims Guadagnino didn't text her when they couldn't see each other, among other accusations.
DJ Pauly D and Nikki Hall will help Vinny Guadagnino look for a girlfriend
With Double Shot at Love Season 2, many fans thought the still-single guidos would date another group of women. This time, the show brought some of their exes from season 1 to live and work together in Las Vegas. 
As for the third time around, Double Shot at Love will focus solely on Guadagnino. DelVecchio is now in a relationship with Double Shot at Love star Nikki Hall. The two will use their reality dating skills to help Guadagnino find his person. 
"DJ Pauly D and Vinny will be back to find the perfect match for the latter," MTV said. "You know what they say: Third time's a charm!" The official release date for Double Shot at Love Season 3 is unclear. However, MTV promises fans new episodes "later this year."
One of Vinny Guadagnino's 'Double Shot at Love' Season 3 dates will mimic the Seaside Heights boardwalk
Double Shot at Love fans have pieced together that MTV crews are filming at the Adero Resort in Arizona. A fan local to the area has been sharing updates on Reddit.
"Just spotted!! The 'CARTS R HERE'" they wrote, sharing a photo of the mock-taxis the cast are likely using to get around the resort. The yellow golf carts are complete with Italian flags and DJ Pauly D stickers. That same user later shared photos of carnival rides being set up on the property.
"Today [production] shuffled vehicles/equipment around the parking lots and emptied one completely," the Double Shot at Love fan wrote. "Trucks arrived, loaded with everything they need to create possibly a 'new' version of the classic JS Boardwalk." According to this Reddit user, crews set up the makeshift boardwalk "within nine hours." 
It seems only one of Guadagnino's dates was filmed in this location. "They filmed at the carnival last night and I watched [and] took some pictures," the fan shared in another Reddit post, adding:
Glad I went back at night because after filming for a few hours the carnival was disassembled! Vinny, Pauly & Nikki were filmed along with about 12ish girls. Eventually, Vinny was filmed with just one girl, thus his 'date' for the night.
Fans will have to wait until "later this year" to see how things plays out for Guadagnino on Double Shot at Love Season 3.