'Double Shot at Love' Fans Are Criticizing This Season 1 Star for Posting a Photo With Pauly DelVecchio
Double Shot at Love star Elle Wilson has been under fire recently. Both fans and her former MTV castmates have had a lot to say about Vinny Guadagnino and Pauly DelVecchio's ex on social media. Now, they're criticizing Wilson for allegedly throwing shade at DelVecchio's girlfriend, Nikki Hall.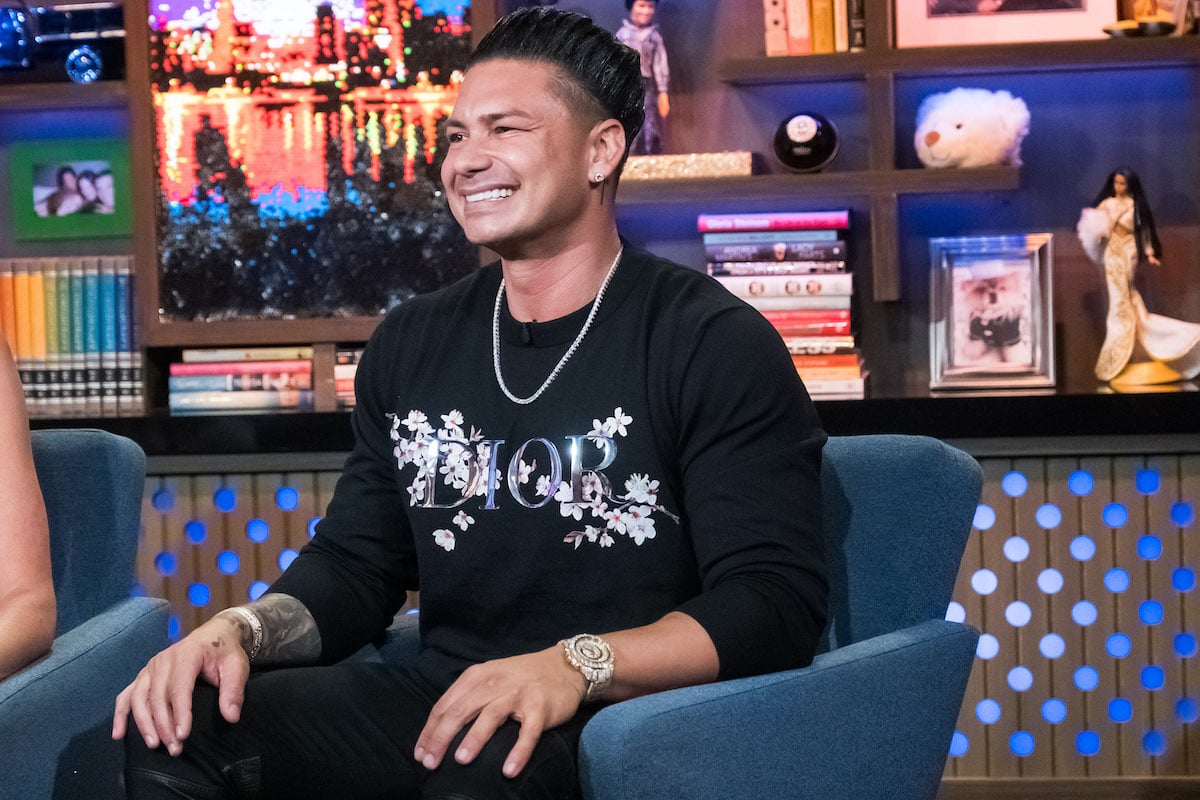 Elle Wilson didn't return for 'Double Shot at Love' Season 2
There's much debate about whether or not Wilson chose not to return for season 2 of Double Shot at Love or she wasn't invited back. Some fans think producers left her out of season 2 intentionally. Others think it was Wilson's choice not to return to the MTV series to pursue a degree. Wilson is currently working on getting her master's, as documented on social media. 
During a "Show me a picture of" session on Wilson's Instagram Stories, one fan brought up her lack of presence on season 2 of Double Shot at Love. 
"I was so sad that you didn't come back," they said (via Reddit). Wilson replied, writing: 
It's OK! I got (in May I'll graduate) my master's degree during that time so it was worth it. Maybe next season, or maybe something else.
Maria Elizondo says 'Double Shot at Love' didn't want Elle Wilson back 
In a since-deleted tweet, Wilson's Double Shot at Love co-star Maria Elizondo said something many fans are assuming is about her: "But you didn't get called back for the show?" 
"So it is about Elle?" a fan wondered on Reddit. "Seeing as she just posted about getting her master's degree instead of going on DSAL2. Maybe she took it as shade."
"Yea I don't know how Elle tried to change her tune saying she was busy getting her master's when originally she mentioned they didn't ask her back," another fan commented. "She's fronting now."
'DSAL' fans are shaming Elle Wilson for sharing a photo with DJ Pauly D
During that same "Show me a picture of" session, another fan asked to see Wilson's photos from Double Shot at Love. She shared a group photo of her and some of the other women from season 1, including Suzi Baidya. 
"I deleted like 90% of [my] Double Shot pics, so here's one of some bad bishes," Wilson wrote over the group photo. Wilson also shared a photo of herself sitting with DelVecchio. 
"LMAO, I have so many random screenshots…I didn't even know we were filming this night!" she captioned the photo of her and the Jersey Shore DJ. "I thought we were just going to check the house out, thank God I looked good."
This photo upset some Reddit users, who were bothered Wilson would share photos with "someone else's man." 
"No one else thinks it's weird she chose a photo of herself on a date with someone else's man?" an outraged fan said. "Why does she have this screen shotted after two years anyway? And if she deleted 90% of the DSAL photos, why she keep the one with Pauly?"
Many fans think Elizondo's attack on Wilson is tied to some behind-the-scenes drama between Wilson and DelVecchio's girlfriend Hall. 
"Judging from Maria's tweets and Nikki's co-sign, there's definitely some drama happening behind the scenes — so her posting this out of spite wouldn't be that farfetched," another fan explained. 
Whether or not something happened between Wilson and Hall is unclear at this time.