'Double Shot at Love': Has Nikki Hall Met Pauly DelVecchio's Daughter Yet?
Jersey Shore's DJ Pauly DelVecchio is officially off the market. He had his fair share of Jersey Shore hookups. Plus, he dated 20-some women on Double Shot at Love. Then there were a few celebrity girlfriends in between. But now, DelVecchio is dating reality star Nikki Hall. Now that DelVecchio has a significant other, many fans are curious — has Hall met DelVecchio's daughter yet?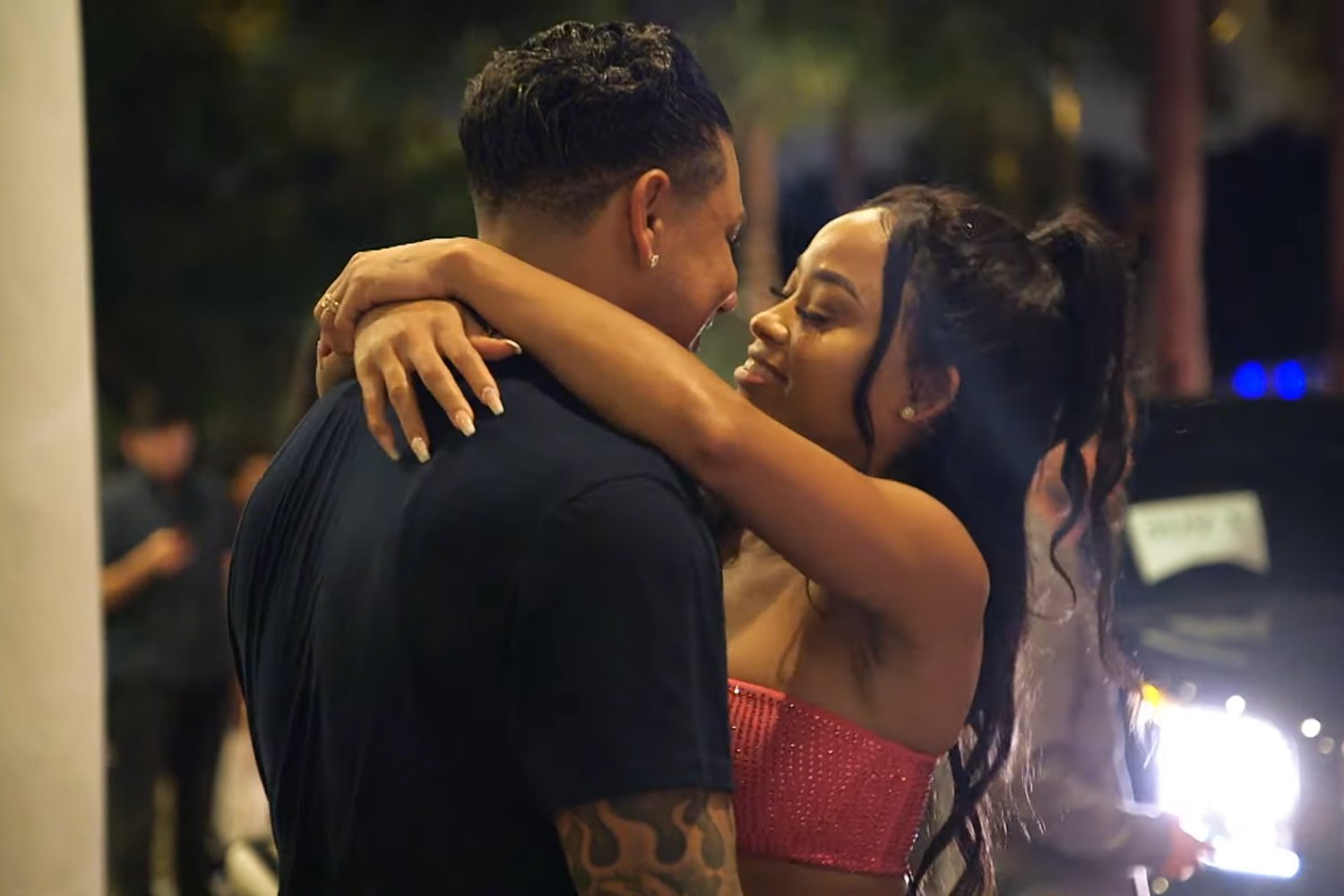 Pauly DelVecchio and Nikki Hall gave their relationship another shot
After breaking her heart in season 1, DelVecchio and Hall decided to "take things slow" and start over in the second season of Double Shot at Love. During the reunion special part 1, the two announced that they were officially a couple. 
Since season 2 wrapped, Hall has been living with DelVecchio in his Las Vegas home. "It kind of just happened," Hall explained. She and DelVecchio have been spending quality time getting to know each other without the cameras around. 
"Now we get to spend real time with each other on a different type of level altogether," DelVecchio added. "For one time in my life, I wanted to enjoy a moment for myself and not have to always put it out there for the world." 
Nikki Hall isn't the only important person in Pauly DelVecchio's life 
DelVecchio is the proud father of Amabella Sophia, who was born in May 2013. Us Weekly reported that Amabella's birth came as a shock to DelVecchio. Her mother, Amanda Markert, kept Amabella's birth from DelVecchio, who reportedly wasn't made aware he had a daughter until October 2013. 
Regardless of their past grievances, DelVecchio and Markert appear to have a more civil relationship today. Amabella lives with Markert in New Jersey, but DelVecchio is still extremely present in her life. 
Pauly DelVecchio keeps his relationship with his daughter private
Aside from speaking about her briefly during interviews, DelVecchio keeps a lot of information regarding his daughter under wraps. Unlike his Jersey Shore co-stars, who often bring their little ones around while filming and share photos and video of them on social media, DelVecchio takes the opposite approach. His daughter has never been on Jersey Shore or Double Shot at Love, and he doesn't post about her on social media.
That's likely because when Amabella was first born, DelVecchio accused Markert of treating her like "a winning lottery ticket" (via TMZ). Markert refuted DelVecchio's accusations on a since-deleted Twitter account, writing: "I love my children more than anything in this world. The chaos he has created is a shame," (via Heavy).
Today, Markert frequently shares photos of Amabella on her Instagram. Markert appears to have full custody of Amabella, but DelVecchio still seems incredibly involved in her life. Despite how little is known about DelVecchio's daughter, fans are still curious as to whether or not she has met his new girlfriend. 
Has Pauly DelVecchio introduced Nikki Hall to his daughter, Amabella?
At this time, it is unclear whether Hall has met DelVecchio's daughter. What's more, fans won't likely get to know much more about Amabella, let alone her relationship with Hall. 
UPDATE: During an interview with In Touch Weekly, DelVecchio revealed Hall met his daughter during a trip to Rhode Island in January 2021.