'Double Shot at Love': Honey Nguyen Blasts Haters on Instagram; 'What You See Is Not Always the Truth'
Double Shot at Love is back with all-new drama. Like the women of seasons past, the stars of DSAL Season 3 aren't afraid to speak their minds on social media. Honey Nguyen, one of the women vying for Vinny Guadaganino's heart this time around, spoke out on Instagram about the drama surrounding her reaction to Claudelia Zarate trying to leave the show. Here's what she had to say.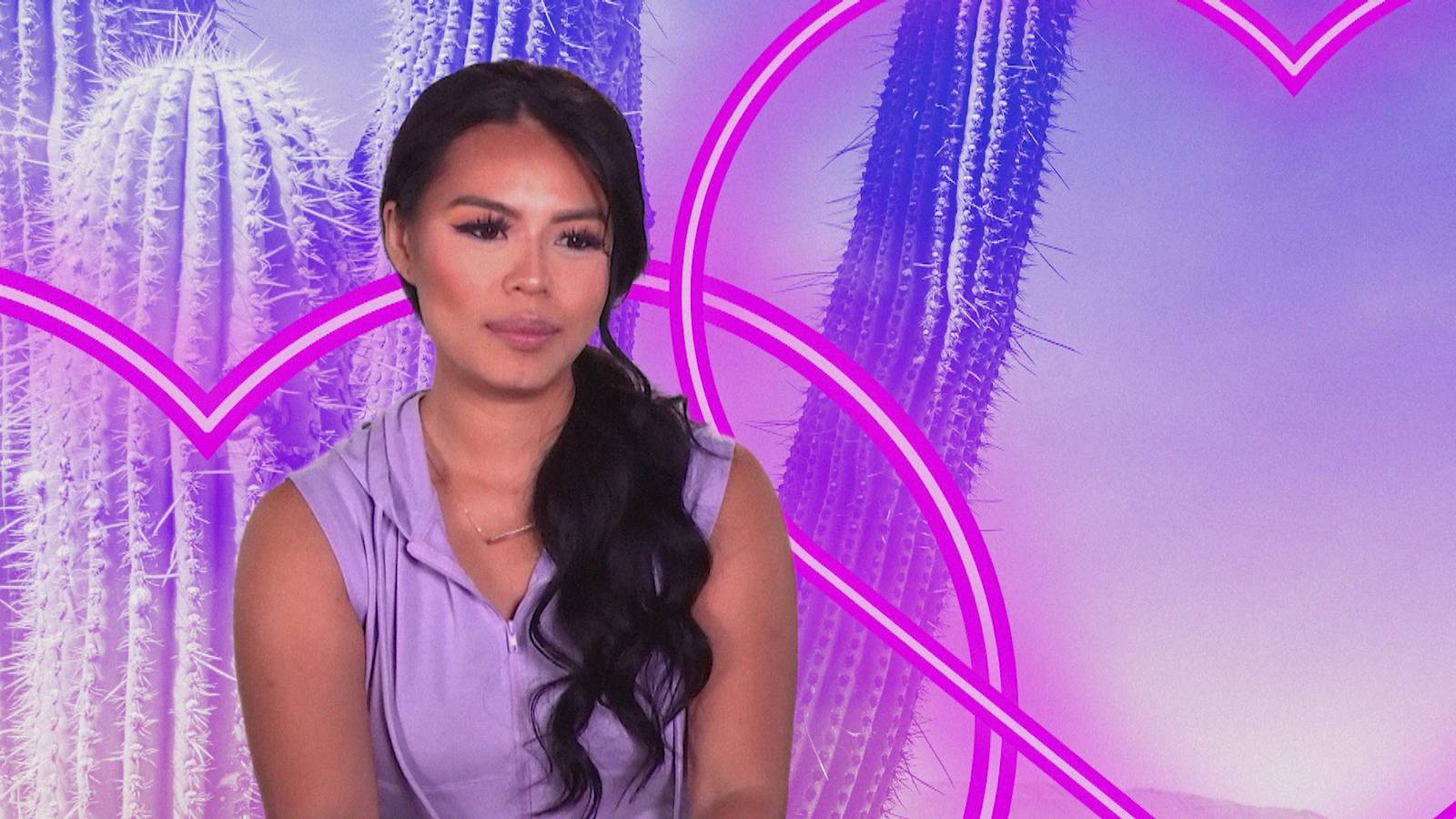 Vinny Guadagnino sends Honey Nguyen home
Nguyen and Guadagnino hit it off during their one-on-one charcuterie date, but his connection with her didn't withstand the test of time. The reality star sent Nguyen home in "Look Out for the Quiet Ones." 
During her first elimination dinner, Nguyen was safe, despite pressing Guadagnino regarding how serious he was about finding love. Nguyen once again pressed Guadagnino when he called her to another elimination dinner. This time, she addressed Guadagnino chasing after Claudelia Zarate, who tried to leave in the previous episode. 
Honey Nguyen says 'half the things' filmed for 'Double Shot at Love' 'didn't even air' 
Aside from confronting Guadagnino about Zarate's attempt to leave, Nguyen also addressed Zarate directly. During their conversation, Nguyen learns about Zarate's ex-boyfriend, who died. Expecting sympathy but receiving the opposite, Zarate fills Guadagnino in on Nguyen's actions later in the episode. Ultimately, Nguyen's reaction to Zarate's past is part of what sent her home. 
Now, Nguyen says there's more to the story. "All I have to say right now is that the truth will always come out," she wrote on her Instagram Stories on Oct. 31, addressing fans who criticized her actions. 
"Did you know half of the things that were filmed didn't even air," the reality star continues. "The whole concept of the show is to have people TALK about the show, whether it's good or BAD…it's free publicity."
'Double Shot at Love' star Honey Nguyen clears the air about her feud with Claudia Zarate
What aired on Double Shot at Love makes it seem like Nguyen had little to no regard for Zarate's feelings. But as Nguyen reports, that's not entirely what happened. 
"Most of you did not hear or see the full conversation!" her post continues. "As for Claud, I really don't have sympathy for someone who always wants to be [the] victim. She was clearly not the person I talked to that day or else she would've SPOKE UP and said that wasn't the full conversation, but the girl wanted to be [the] victim."  
In the end, Nguyen said she doesn't want to "compare" her trauma to Zarate's. "I said I was sorry that she had to go through that but that didn't mean I wasn't upset that she up and left!" she adds. "Be real. If anyone in real time and day walked out on you, would you chase them? F*CK NO." 
Overall, Nguyen urged Double Shot at Love fans to share her message and "find peace" within themselves so they're not "so quick to jump and hate on others." She concluded her Instagram Stories post with: 
"You guys don't even know half of the things that [go] down but are so quick to write hateful comments and spread hate like it's your job. Be mindful the next time you run your mouth because what you see is not always the truth. It's TV for goodness sake." 
Watch Double Shot at Love on MTV Thursdays at 9 PM EST.