'Double Shot at Love' Star Antonio Locke Explains Where the Nickname 'Pool Party Papi' Came From
Double Shot at Love added a new twist for season 2. Pauly DelVecchio and Vinny Guadagnino wouldn't be dating anyone at all! Instead, the two Jersey Shore guidos brought back their ex-girlfriends to work in Las Vegas — with the addition of three new men. 
Nicky Curd, Brandon Stakemann, and Antonio Locke joined the cast for season 2. As one of the more eccentric roommates, Locke is better known as his alter ego — "Pool Party Papi." Find out where the nickname came from.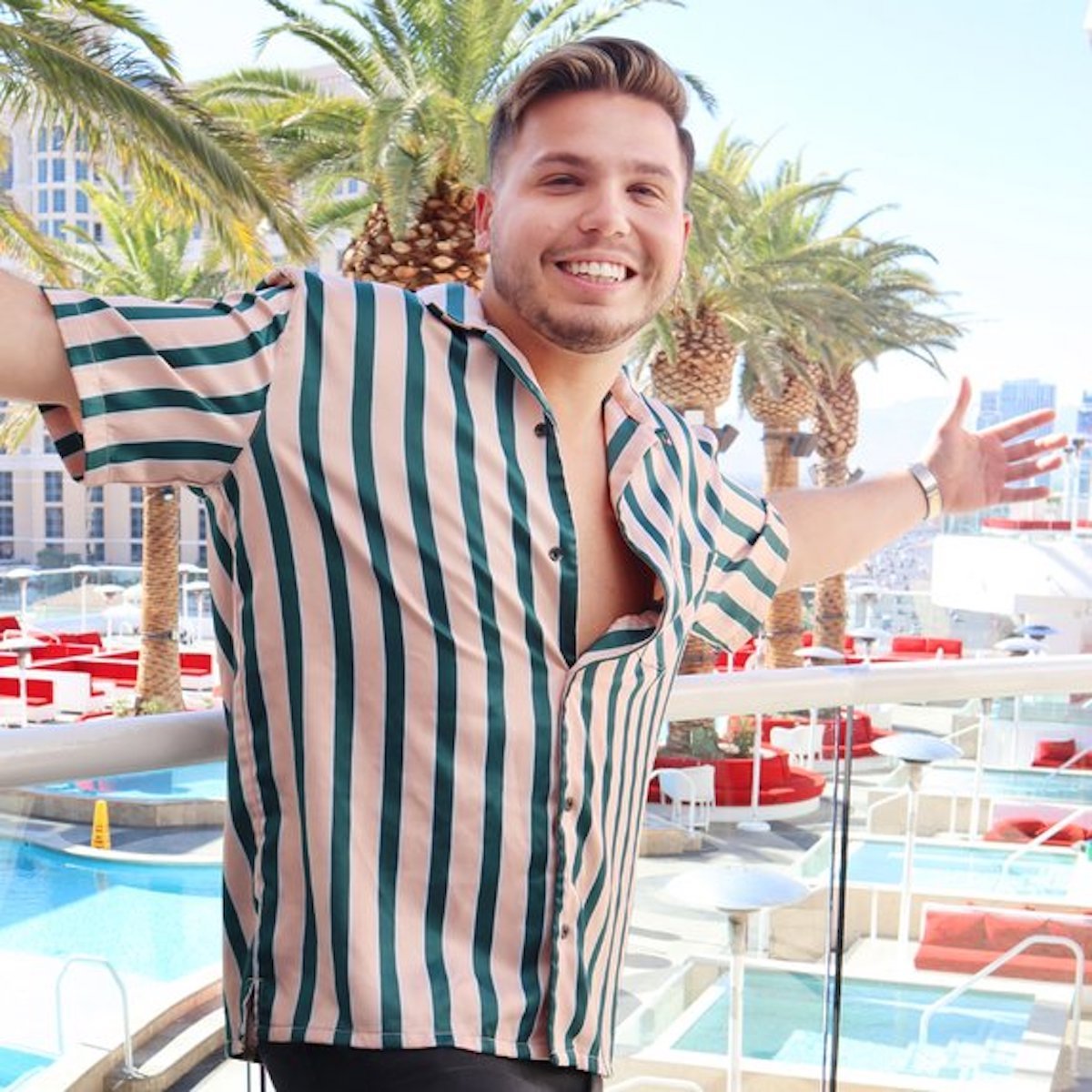 Fans think 'Double Shot at Love' could be the new 'Jersey Shore' 
Double Shot at Love became more about the roommates and less about DelVecchio and Guadagnino dating. This has caused many viewers to feel like the show might become a Jersey Shore spinoff. 
"It kind of feels like I'm watching a season of Jersey Shore, but in Vegas," one fan said on Reddit. "I don't mind the girls now that they're not competing for [Pauly and Vinny], and it's nice to see Nikki be a part of the group this time." 
Like the Jersey Shore roommates, the cast all lived together under one roof. Plus, there was plenty of drama in the suite, including hookups, arguments, and tears — all reminiscent of Jersey Shore. 
Nicky, Brandon, and Antonio might be the new 'MVP' 
There will never be a group of people quite like the cast of Jersey Shore, but the new additions to Double Shot at Love might be a close runner up. 
After seemingly meeting for the first time, Curd, Stakemann, and Locke quickly formed a brotherly bond similar to what Mike "The Situation" Sorrentino, Guadagnino, and DelVecchio share. The trio looks out for one another on the show — especially Locke, who left a girlfriend back home to film. 
Since the girls in the house already shared a connection from season 1, some viewers were unsure about adding new people into the mix. However, "Pool Party Papi" brought a good time. 
Where did the nickname 'Pool Party Papi' come from?
Before becoming a reality TV star, Locke worked in construction. Nowadays, Locke is better known for his alter ego.  
On Double Shot at Love, Locke primarily operates as "Pool Party Papi." The suave personality comes out whenever the cast goes clubbing in Las Vegas. 
During an interview with A Tale of Two Sams Podcast, Locke revealed where the nickname came from.
"I [became] Pool Party Papi in 2016," Locke revealed during his interview. "One of my first or second times in Vegas at Encore." Naturally, the nickname was bestowed upon Locke at a pool party.
Locke's alter ego is part of what makes Double Shot at Love so entertaining. Many fans believe MTV is trying to recreate the chemistry from Jersey Shore. "Pool Party Papi" definitely adds to that. 
"They're trying to give us maybe like a Jersey Shore spinoff," Locke said. "They want all new faces, which we appreciate and love." "Pool Party Papi" is part of the reason Locke was cast for the show. "Besides Derynn," of course. 
Locke revealed how grateful he was to take part in the Double Shot at Love experience. Fans are excited to see where the rest of season 2 takes the cast, and what the future holds for Locke.