'Double Shot at Love With DJ Pauly D and Vinny': Which Jersey Shore Bachelor Is Worth More?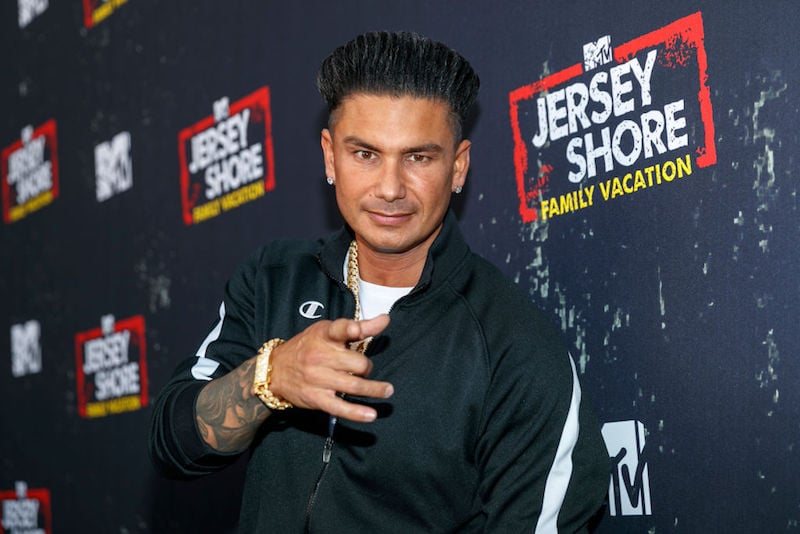 When DJ Pauly D and Vinny Guadagnino tied the bromance knot in a Las Vegas wedding chapel last October, some speculated that the Jersey Shore guys might be off the dating market for good. Nothing could be further from the truth. The pair is slated to star in a re-released version of the popular 2008-2009 game show, Double Shot at Love.
'Double Shot' redux
In case you weren't paying attention when it aired on MTV a decade ago, the original Double Shot at Love was a spinoff inspired by A Shot at Love with Tila Tequila. The spinoff show featured bisexual bachelorette twin sisters Victoria and Erica Mongeon, aka 'the Ikki Sisters,' who were looking for love amid a sea of 24 male and female contestants of all sexual persuasions.
Who is DJ Pauly?
Paul 'DJ Pauly D' DelVecchio hails from Providence, Rhode Island, where he was born within 24 hours of Independence Day in 1980. Notable for his accentuated east coast accent, DelVecchio is pure blood Italian on both his parent's sides. Claiming that he 'doesn't represent all Italians, only himself,' the 5'9″ reality show star appeared on more than 80 episodes of Jersey Shore.
In 2012, DelVecchio starred in the 12-episode series, The Pauly D Project. As evidenced by its short run, the show about a rave DJ heading toward the big time was not a big hit with viewers, but it certainly got the attention of the producers of the new Double Shot at Love.
Who is Vinny?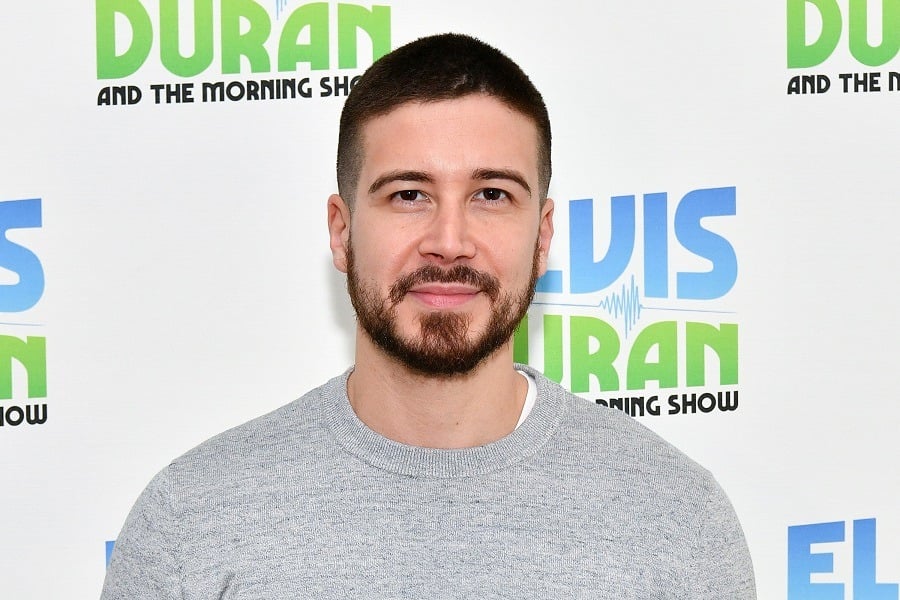 Vinny Guadagnino hails from Staten Island, New York, where he made his earthly debut on November 11, 1987. The Susan E. Wagner High School graduate served as an aide in the New York State Assembly. Prior to graduation from the College of Staten Island with a 3.9 grade point average, Guadagnino attended SUNY New Paltz.
In addition to his interest in comedic acting, Vinny is known for authoring the 2012 Hot 97 music video, Stay Sleepin' as well as for his portrayal of Cousin Vinny on the 2011 TV series, The Gate of Fallen Angels.
How much are Vinny and Pauly D worth?
Jersey Shore's youngest cast member, Vinny, is also one of the wealthiest. According to reliable sources, the 21-year-old reality show star is worth a cool $3 million. Pauly, who guested on Britney Spears' 'Femme Fatale' tour and currently performs DJ duties in Las Vegas, has at least $20 million in the bank, according to GOBankingRates.
Reality programming is still a wealthy business
Arising in the early 2000s, reality programs that spawned shows such as Double Shot typically feature non-professional actors in believable situations. Unscripted encounters and surprise outcomes are some of the things that make the genre so popular with viewers.
Before Double Shot came out, reality programming such as X Factor and American Idol helped otherwise unheard contestants become instant stars. Big Brother and other non-music shows launched the careers of numerous household names, including Jamie Chung, Stephen Colletti, Jacinda Barrett, Kristin Cavallari, and Jade Goody.
Jersey Shore was set in a communal house in Seaside, New Jersey where it spawned the careers of media sensations Nicole 'Snooki' Polizzi, Michael 'The Situation' Sorrentino, and Samantha ' Sammi Sweetheart' Giancola. In case you're wondering, MTV's Jersey Shore offered plenty of lucrative endorsements to stars Pauly D and Vinny.
When the 2019 version of Double Shot of Love premieres on MTV later this year, the show will feature 20 single women, each of whom will compete for the affection of one or both hosts. If they fail, an ignominious elimination ceremony will ensue, say the producers of the upcoming show.