'Double Shot at Love': Where Are DJ Pauly D and Vinny Guadagnino Filming Season 3?
DJ Pauly D and Vinny Guadagnino are back with another season of Double Shot at Love. Season 3 of Double Shot at Love will involve a new premise and plenty of new people. Find out where fans think Guadagnino and DelVecchio are filming the MTV reality series.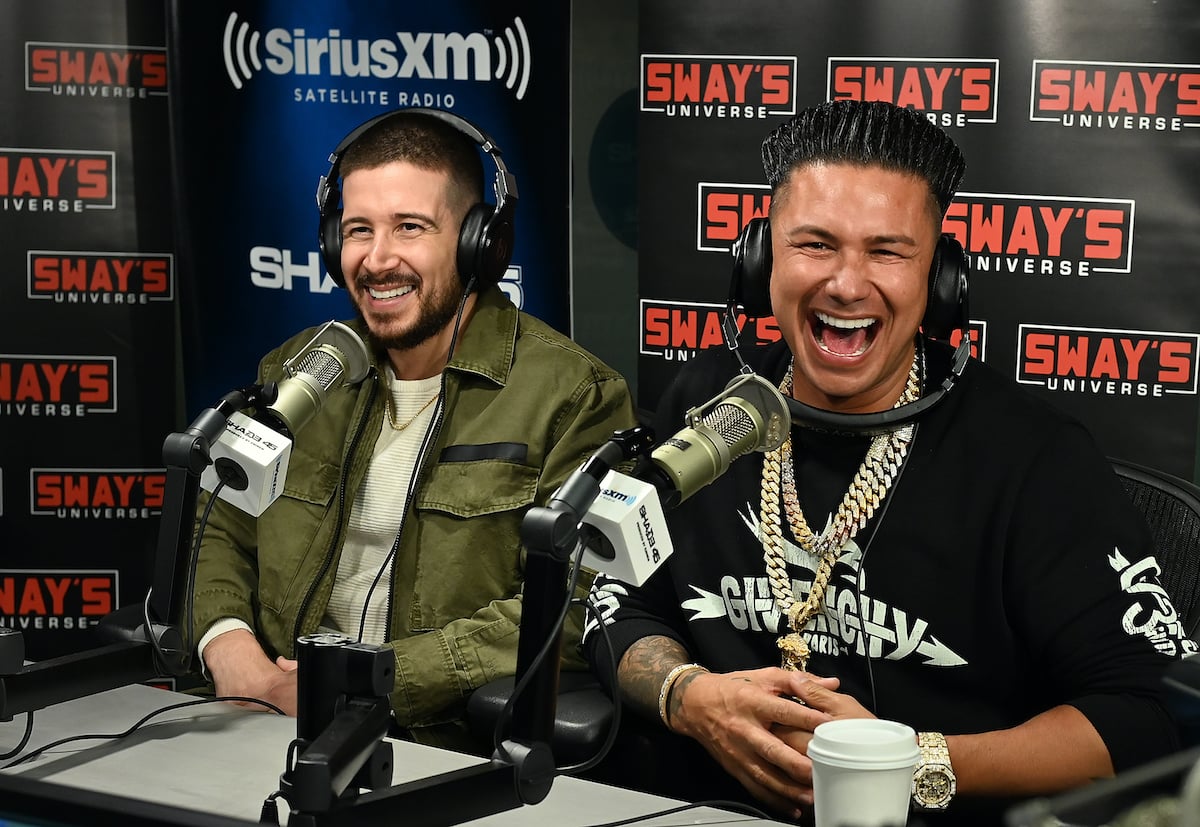 The premise of 'Double Shot at Love' is changing yet again 
When MTV announced the Jersey Shore spinoff series Double Shot at Love with DelVecchio and Guadagnino, fans couldn't wait. In season 1, DJ Pauly D and the "Keto Guido" dated 20-some of the same women looking for their perfect match.
At the end of the season, DelVecchio decided to "roll solo." Meanwhile, Guadagnino dated Alysse Joyner briefly, but things didn't work out between the two.
Because of the restrictions set in place by Double Shot at Love producers, Guadagnino and Joyner couldn't see each other when the show wrapped. This put a strain on their relationship. Eventually, Guadagnino announced their split on June 27, 2019. 
When MTV announced Double Shot at Love Season 2, some fans thought the guidos would be dating again. This time, DelVecchio and Guadagnino's exes returned to live and work with them in Las Vegas — in addition to a few new roommates. Now, for season 3, it's all about Guadagnino. 
DJ Pauly D and his girlfriend Nikki Hall will help Vinny Guadagnino find a girlfriend in 'Double Shot at Love' Season 3
Though he chose to "roll solo" at the end of season 1, DelVecchio and Nikki Hall were willing to give their relationship another shot by the end of Double Shot at Love Season 2. Today, the two are happy and in a committed relationship.
Now, it's time for the power couple to help Guadagnino. Together, DelVecchio and Hall will use their reality dating expertise to help Guadagnino find a girlfriend.
They'll guide Guadagnino through the process of "finding his own happiness" (via MTV). A release date for Double Shot at Love Season 3 is unclear, but MTV promises fans new episodes "later this year." 
Pauly DelVecchio and Vinny Guadagnino are allegedly filming in Scottsdale, Arizona
Season 2 of Double Shot at Love was filmed in Las Vegas. The cast spent much of their time working at Drai's Beachclub & Nightclub and living in a suite at The Linq. 
As for season 3, many fans speculate the cast is filming at the Adero in Scottsdale, Arizona. According to the Adero Resort website, they plan to "welcome guests starting May 14." Until then, the public can't book rooms, which leaves Guadagnino and DelVecchio plenty of time to shoot the new season. 
What's more, a fan on Reddit pointed out how the cast and crew are likely filming there thanks to Maria Elizondo's recent social media posts. "Her IG story matches the room pics!" said the fan.
Elizondo replied to the fan speculating her involvement in season 3, writing: "I am not [coming back] lol but nothing but all my love and support towards it." With other stars from Double Shot at Love stars return in season 3? Only time will tell. Stay tuned to Showbiz Cheat Sheet for Double Shot at Love updates.