'Doubling Down with the Derrico's': Why Deon and Karen Aren't Saying No to Having More Children
Deon and Karen Derrico are putting a new face on large families. Couples with multiple children on reality television have become a media phenomenon – with shows like John & Kate Plus 8 and following the Duggar family. But the Derrico family have other larger families beat, with 14 children of their own. They recently revealed why they aren't opposed to having more children.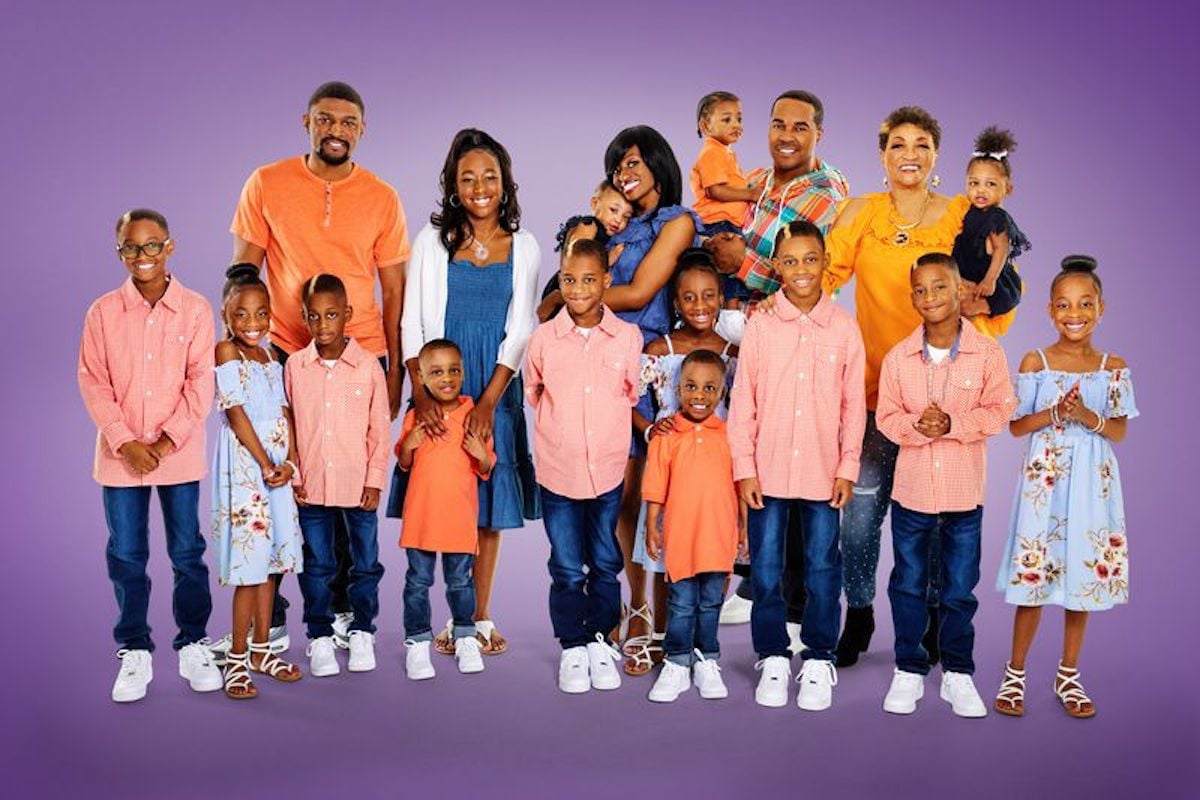 The couple are parents to 14 children, including four sets of multiples, all born naturally
Karen and Deon knew from the moment they began dating that they wanted a large family. They had two children, who they call singles, and every child thereafter were born as part of a set.
​​In their birth order, Karen and Deon are parents to Darian; Derrick; twins Denver and Dallas; quintuplets Deniko, Dariz, Deonee, Daician, and Daiten; twins Diez and Dior; and triplets Dawsyn, De'Aren and Dyver. None of the Derrico children were conceived through science, with procedures like IVF. 
They live in Nevada, with Karen fulfilling her duties as a stay-at-home mother and wife and Deon working in real estate. Karen was formerly in real estate as well, and she also worked as a flight attendant when they met.
To assist with their large family, they enlist the help of Deon's mother, as well as a close family friend who previously worked with Deon's real estate company. They also teach their children to look out for each other. 
In spite of having a big family, they find time for fun. They spend a lot of time dancing, having talent shows, and even going on vacations when feasible. One of their vacation homes is in Myrtle Beach, South Carolina. 
Karen says the couple are most passionate about being parents
Many assume that 14 children would be more than enough to keep the Derrico's happy as parents. But they say they are open to having more.
"We said from day one that we wanted as many children as God would bless us to have," Karen tells Shadow and Act. "I admire the women out there who said, 'Oh I know it was only two for me…I know it was only five for me,' I admire you because you know your numbers. But for me and him, we don't have a magic number. How can you put an end date on something that you're passionate about? Something that you love? I love being pregnant. I love the fact of carrying our baby and I love how God uses me as that vessel carrying a gift."
Having children prove to be meaningful for the couple. Before having multiples, they suffered four miscarriages. Karen went to a fertility specialist and learned that she suffers from low progesterone. After becoming pregnant moving forward, she was injected with progesterone to sustain her pregnancies. She considers having multiples to be a blessing.
The couple became pregnant during season 2 but unfortunately miscarried. Though saddened, they are not discouraged if they become pregnant again.
Doubling Down with the Derrico's airs every Tuesday on TLC.