Dove Cameron Reveals How her 'Descendants' Co-stars Helped Her Cope With Cameron Boyce's Death
Descendants 3 star Dove Cameron shares how she has been coping with Cameron Boyce's death.
The cast of Disney Channel's Descendants are definitel­y cl­ose and, when they l­ost their dear friend and co-star Cameron Boyce earl­ier this month, they leaned on each other as they coped with his death. Boyce died in his sleep on July 6 after suffering complications with epilepsy.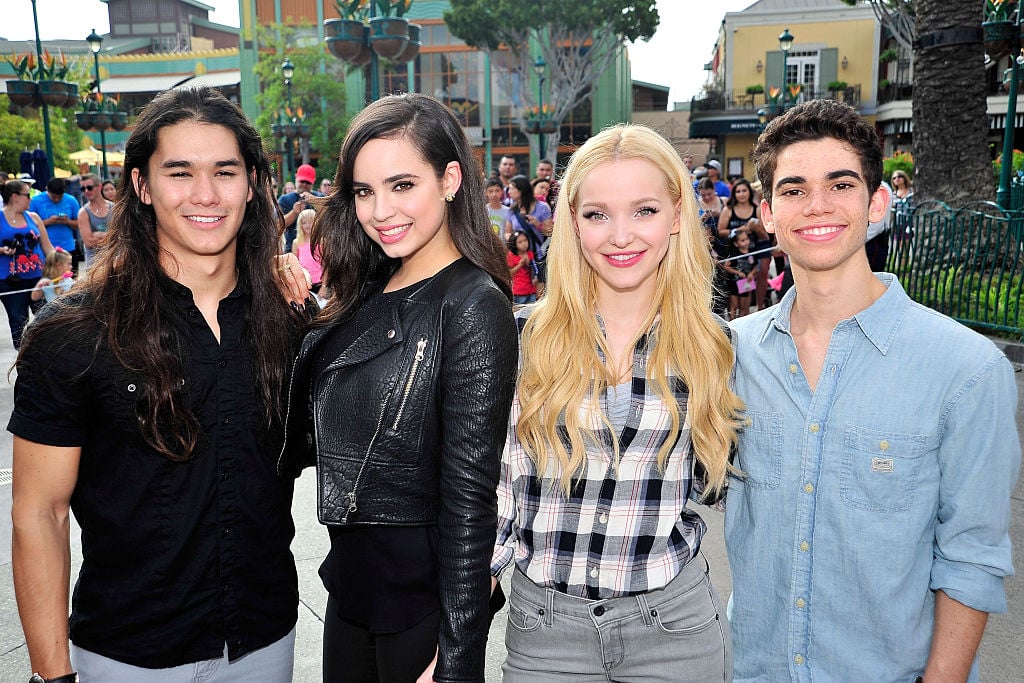 Dove Cameron remembered when she heard the devastating news
In a new interview with Seventeen, actress Dove Cameron recalled the moment she heard that Boyce had passed away. She shared: "When I heard about Cameron, I had just woken up early in a London hotel room to the sound of my phone ringing off the hook. I was nervous about why I could be getting so many texts and calls, so I only looked at my mother's text. I knew she would be the gentlest, and the most concise, whatever it was."
She continued: "It explained what had happened and I immediately phoned Boo Boo [Stewart], who had already called me twice. We just sobbed without speaking. If there was a word stronger than devastated that could describe the depth of pain that I was feeling, I would use it."
Cameron and Boyce were immediately close friends
The Descendants star also shared how she wanted to be friends with Boyce before they ever met and was thrilled when she finally got to work with the talented actor.
She knew him from his role on Disney's Jessie, sharing: "I had always thought, 'Damn, what a charismatic, bright and brilliant kid.'" When they finally met to co-star in the Disney movie, she told him, "This is going to sound so weird, but we're about to do this new thing together, and I'm going to hug you, because I can promise you now, we are going to be friends."
The actress continued: "From that first day onward, Cameron was my friend and he treated me like he treated everyone else; like they were the most important person in the room."
The two shared a special bond, she remarked, explaining, "I loved him like a brother, and I learned from him every day, how to be joyful, how to be resilient, how to be patient, no matter the circumstances. I couldn't begin to quantify the wisdom and generosity that this kid had. I still learn from him every day."
She and her Descendants co-stars supported each other
Cameron shared how she and her Descendants co-stars continue to support each other during what has been a very difficult time for all of them.
"Me, Boo Boo, Cam and Sofia [Carson] still have our core 4 group chat active and open, as we have for 5 years," she shared. "It's hard when there are no adequate words to express the pain we are all feeling, but the usual text is 'love you.' Or 'Are you eating?' Or 'How are we all today?'"
She added: "I think something like this horrible loss makes you realize how important you are all to each other. I am grateful for my chosen family at a time like this."