'Downhill': The Ending Explained By Julia Louis-Dreyfus and Jim Rash
Julia Louis-Dreyfus and co-director Jim Rash share their interpretation of the ending of 'Downhill.' Spoiler alert if you haven't seen the film yet.
A lot of couples probably had a very uncomfortable Valentine's Day date night if they went to see the movie Downhill. The movie stars Julia Louis-Dreyfus and Will Ferrell as a married couple on a family ski trip in Austria. During an avalanche, Pete (Ferrell) abandons Billie (Louis-Dreyfus) and their children. When everyone survives, the discomfort of Pete's actions hangs over the whole family.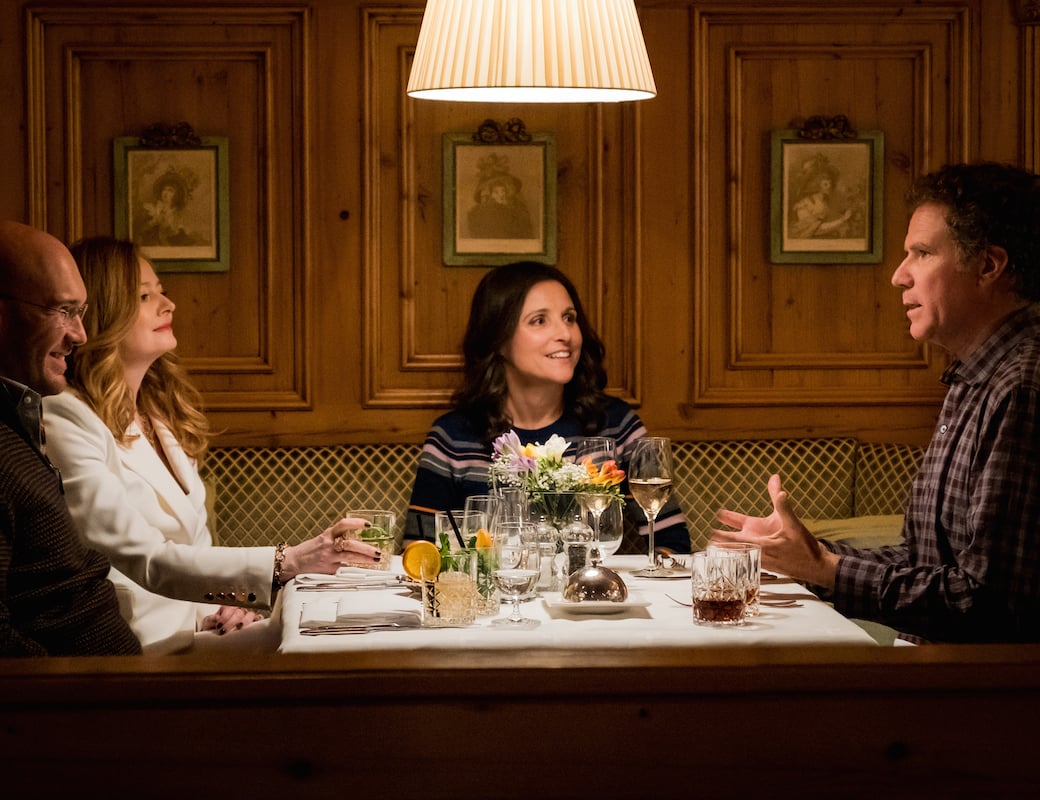 The ending resolves Downhill in an even more uncomfortable way. This article is for people who have already seen Downhill so it does include spoilers. Louis-Dreyfus and directors Jim Rash and Nat Faxon were at Sundance discussing the film. Here's how Louis-Dreyfus and Rash explain the ending. 
Julia Louis-Dreyfus made 'Downhill' different from the Swedish original
Downhill is an English language adaptation of the Swedish film Force Majeure. The 2014 original has the same premise but explores the couple in a different way. 
"Jesse Armstrong is one of the writers who did this adaptation and you may know him from the show Succession on HBO," Louis-Dreyfus said. "We all felt very protective of the bones of the original story. Of course, by making it Americans abroad it does change the story for sure. Additionally we wanted to open up certain areas, specifically the role that I play to make her a little bit flawed, shall we say. And, to make it not a black and white story but quite gray."
Why 'Downhill' ends that way according to Julia Louis-Dreyfus
At the end of Downhill, Pete has promised to win back Billie's trust and respect. However, as they leave the ski resort, a pile of snow falls from the roof and both Billie and Pete jump out of the way. The final shots of the movie are Ferrell and Louis-Dreyfus looking at each other, both having succumbed to fight or flight.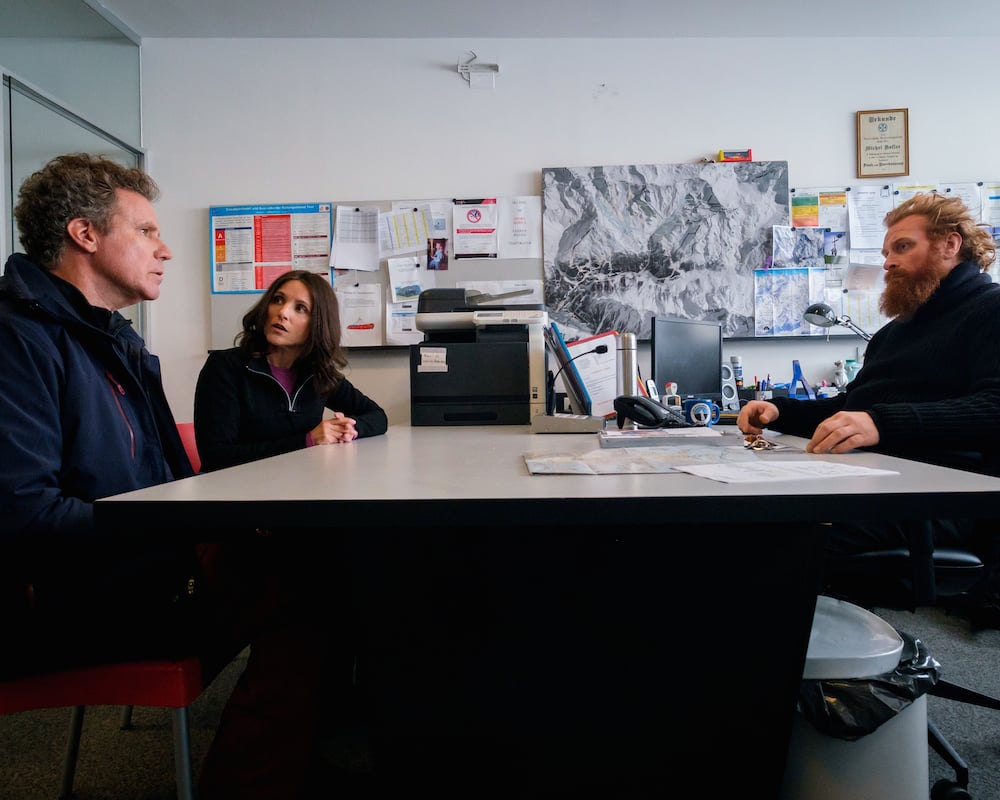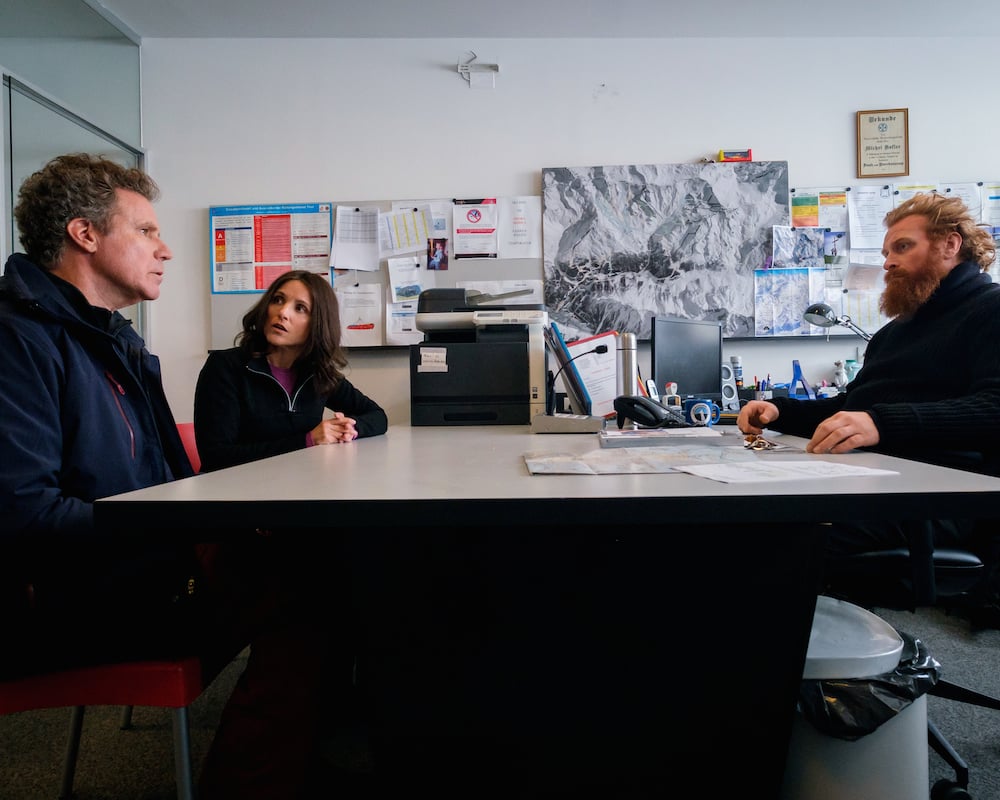 "The significance was to leave a certain amount of ambiguity in the film and leave it open for your interpretation," Louis-Dreyfus said. "We didn't want to approach this as a black and white story that we were telling. We wanted it to have a kind of grayness and we felt that perhaps that ending achieved that purpose."
Co-director Jim Rash weighs in on the ending
Downhill has a different ending than Force Majeure and that is largely a function of Billie's role in the American version.
"We took a journey that's slightly different in the sense that we really got into the head of Billie, Julia's character, and prepared to muddy it by having her bring the kids out during the argument, having her have this moment with Guillermo the ski instructor and not talk about it," Rash said.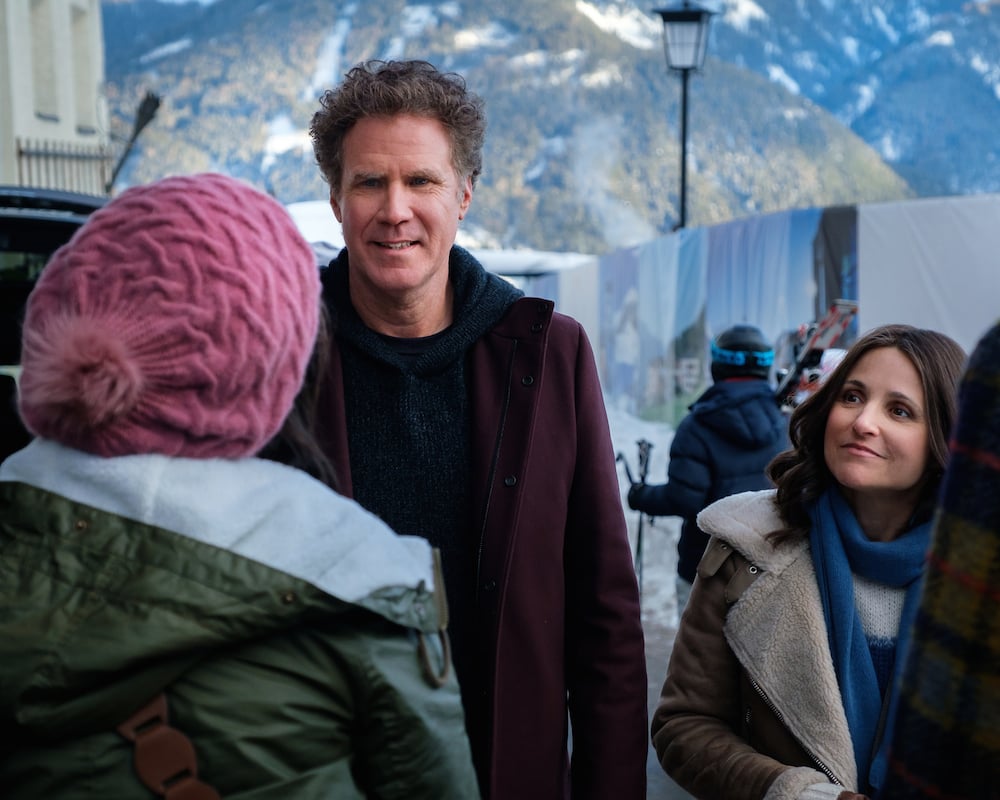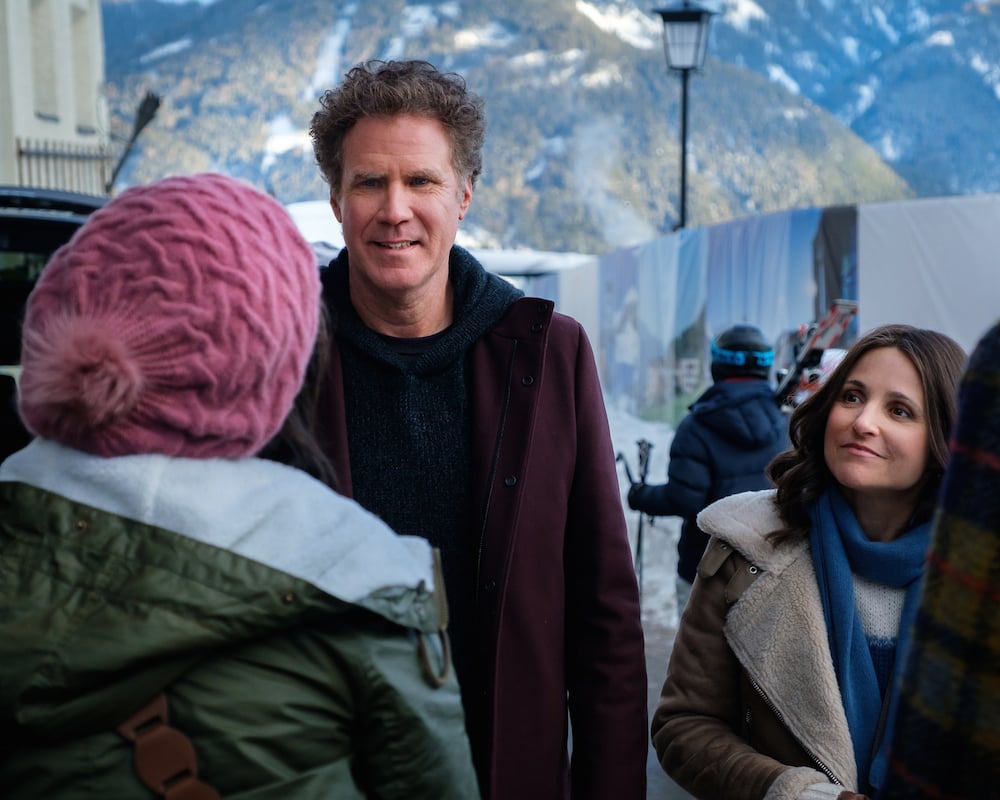 By the time the snow falls at the end, Billie already knows she's not as pure as she wanted Pete to be.
"Then you have this moment at the end when they both look at each other and sort of scoff at the idea of at that moment," Rash said. "Even though it's just some snow falling from a roof, they jumped to the sides of it. It is in fact what Billie knows is everything is not black and white. So I think that's what we were trying to take the spirit of what I believe in Force Majeure and do something similar but knowing that we have taken a journey with both these characters."