'Downton Abbey: A New Era' Cast, Director Hope for 3rd Movie
'Downton Abbey: A New Era' director Simon Curtis and stars Phyllis Logan and Kevin Doyle tell Showbiz Cheat Sheet the odds of a 'Downton Abbey 3'.
As soon as the first Downton Abbey movie ended, fans wanted another one. They got one. Downton Abbey: A New Era is here. Now, it's already time to look ahead. Fans aren't the only ones who want a Downton Abbey 3. The cast and director do, too.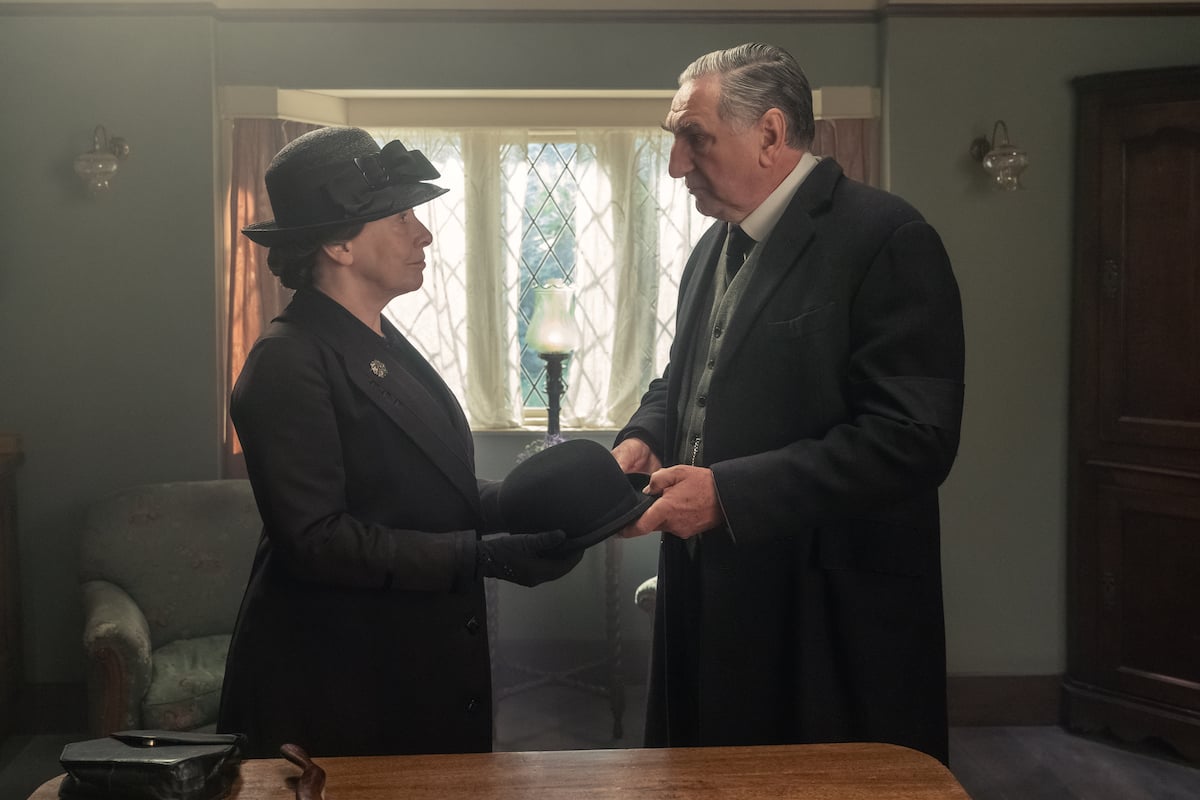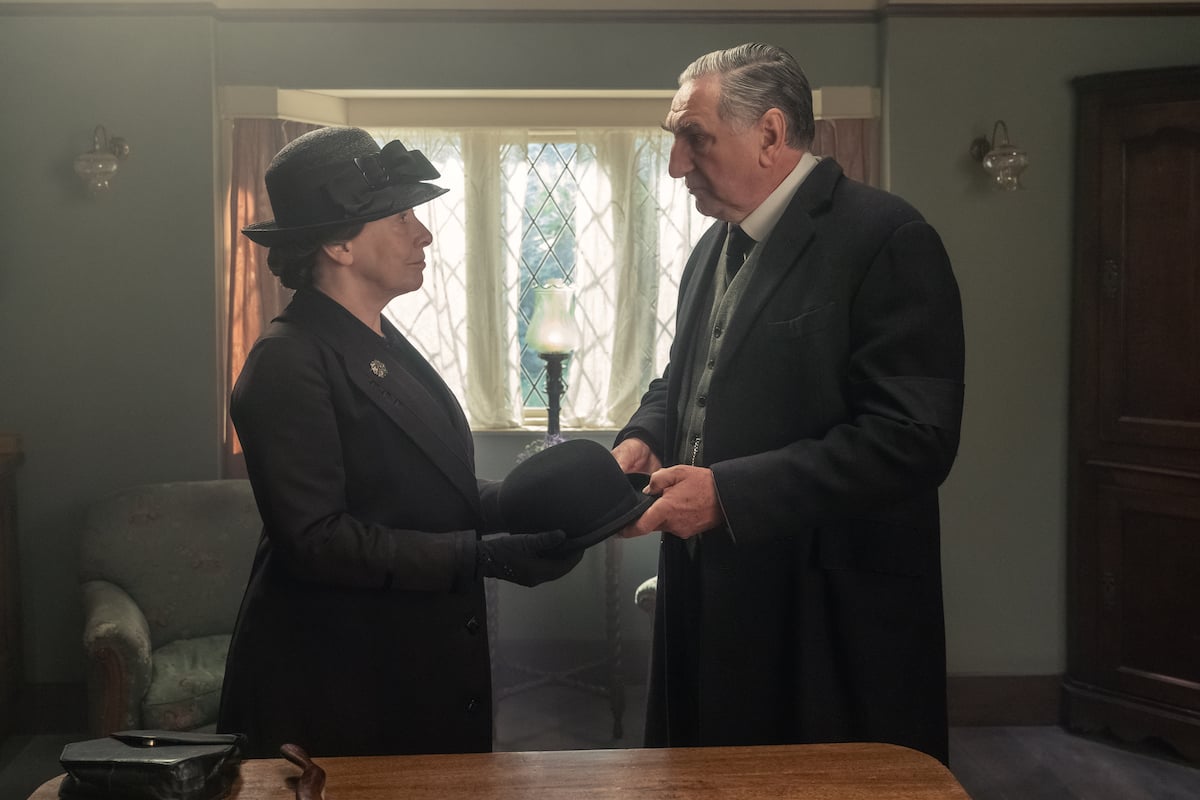 Phyllis Logan, Kevin Doyle and Downton Abbey: A New Era director Simon Curtis spoke with Showbiz Cheat Sheet on May 15. Here are their thoughts on Downton Abbey 3. Downton Abbey: A New Era is now playing. 
Phyllis Logan is on board for 'Downton Abbey 3'
Logan said she never expected to do one movie, let alone two. But, when the opportunities arose she signed up. Likewise, she would do the same for Downton Abbey 3.
"Well, we thought when we finished the sixth season and we knew it was the final one, we thought this is goodbye to Downton Abbey," Logan said. "But then we did the movie and at the end of that one, we thought well, this is probably definitely the goodbye to Downton Abbey. Then fortunately number two came up so you never know is what I'm saying. I'd certainly sign up for it in a heartbeat if it were the case."
Logan's final line in the first Downton Abbey movie almost ensured a sequel. When Mr. Carson asked about the future of the castle, Mrs. Hughes (Logan) said, "We'll see." She doesn't have a line that prophetic in Downton Abbey: A New Era but her first line may still hold true. 
"We need to cut to another century down the line before we know if it will fully come true but in the short term, yes," Logan said. "Downton Abbey is still standing and we're all still standing."
'Downton Abbey 3' will depend on Julian Fellowes, Kevin Doyle said 
Like Logan, Doyle expected his tenure at Downton Abbey to end with the TV series. Creator Julian Fellowes thought of an idea worthy of a movie, and then another one for a sequel.
"I thought the storyline of the royal visit was a really terrific way of bringing everybody together," Doyle said of the first Downton Abbey movie. "I thought well, you can't really get any better than that. Then of course he's come up with this other brilliant idea. So I've kind of stopped saying goodbye to the character now because you never know what's going to happen next. If this is the end, it's a fantastic end but it wouldn't surprise me if there was more to come, especially if the audience wanted."
It depends on the audience 
Simon Curtis made his Downton Abbey directorial debut with A New Era. As the newcomer to the team, Curtis said a third movie will entirely depend on the audience. 
"I think Julian's attitude is if the fans and the world want it, let's see," Curtis said.
However, Curtis offered some insight into why audiences keep coming back to Downton Abbey.
"I think it's because the world is full of these rich human beings and everyone can identify with somebody or at least one person in that group," Curtis said. "People want to see an ensemble of characters played by brilliant actors all having their stories and their drama. I think Julian offered us that."