Dr. Amie Harwick Was so Much More Than Drew Carey's Ex-Fiancé — the Slain Therapist Had Multiple Restraining Orders on the Suspect
In a tragic turn of events, renowned sex therapist and women's abuse advocate, Dr. Amie Harwick, died after falling off a third-story balcony. Details are still infolding but authorities arrested Harwick's ex-boyfriend, Gareth Pursehouse on suspicion of murder. He was released Tuesday on $2 million bail. Grieving fans of Dr. Harwick say she was so much more than an ex-fiancé of The Price Is Right host, Drew Carey. Here's what we know.
What happened to Dr. Amie Harwick?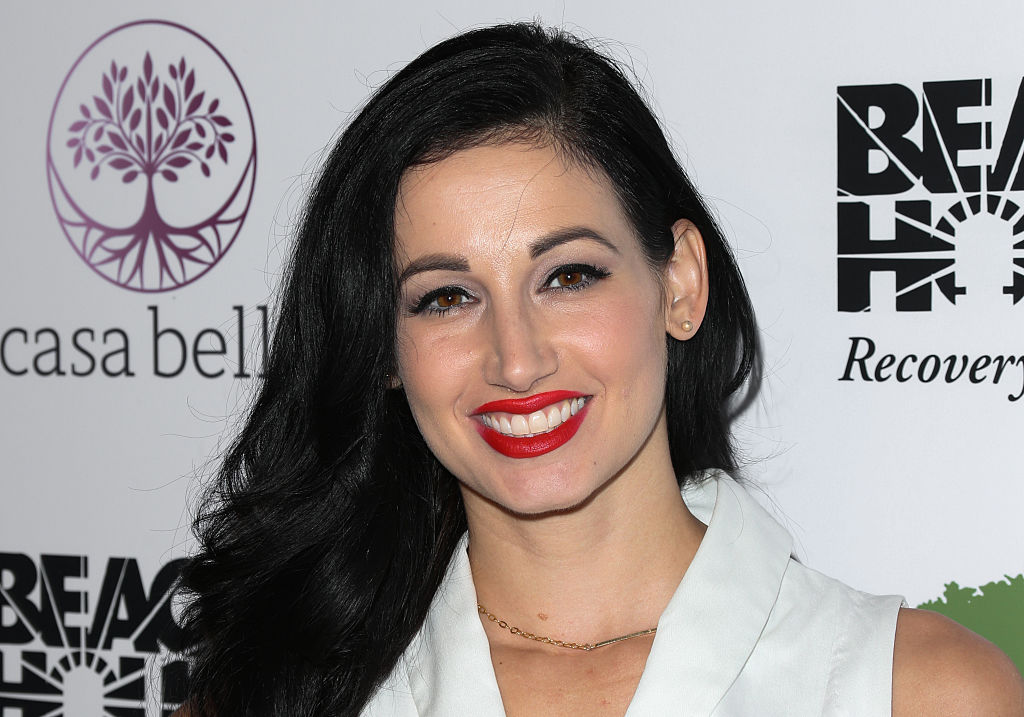 Dr. Amie Harwick, who served as a family and marriage therapist, died by "blunt force injuries to her head and torso," with evidence of manual strangulation," according to The Hollywood Reporter. The injuries sustained were "consistent with a fall."
Police responded to reports of a "woman screaming" Saturday night. Harwick's roommate said Harwick was being "assaulted inside of her residence." When officers found Harwick, she was "unresponsive." Harwick's body was found at her Hollywood Hills home, at the bottom of the three-story balcony.
Harwick's ex-boyfriend, Gareth Pursehouse, was arrested Feb. 15 on suspicion of murder. Harwick previously had a restraining order on him after several incidents of alleged abuse but they had expired.
"He has suffocated me, punched me, slammed my head on the ground, kicked me," Harwick stated in court documents, per The Los Angeles Times. "This has resulted in bruises, inability to walk, bleeding, broken blood vessels around face, whiplash, sore neck, and back."
Pursehouse has a court date scheduled for March 10.
A chance reunion 'reignited' Pursehouse's 'obsession'
Harwick and Pursehouse were in a relationship nearly a decade ago, with the first restraining order in 2011, and another following in 2012. Friends of Harwick referred to Pursehouse as a "stalker" who wouldn't leave Harwick alone, per KABC.
Pursehouse ran into Harwick at a recent event which "reignited his obsessive preoccupation with her." The restraining order against him became null and void two weeks before Harwick's death. In that time, sources say she began to fear for her life.
A previous post to Pursehouse's Instagram page alludes to a scene from Game of Thrones in which someone is thrown from the top of the castle. The haunting video adds to an already heartbreaking ending for a woman adored by so many.
Ex-Fiancé Drew Carey 'overcome with grief'
Harwick dated The Price Is Right host, Drew Carey, in 2017. They announced their engagement in 2018 but split a year later. Carey issued a statement via Us Weekly after news of Harwick's death.
"Amie and I had a love that people are lucky to have once in a lifetime. She was a positive force in the world, a tireless and unapologetic champion for women, and passionate about her work as a therapist. I am overcome with grief," he said.
"I would like to thank you in advance for giving myself and everyone who loved Amie privacy while we try to work through this tragic situation."
The star also took to Twitter to speak of Harwick saying, "I hope you're lucky enough to have someone in your life that loves as much as she did."
Carey is taking time off hosting duties to grieve. Filming has been pushed to the week of Feb. 24, or later.
Fans want Dr. Harwick's legacy to live on
Former and past clients want Harwick, who had a master's degree in clinical psychology and a doctorate in human sexuality, to be remembered for her extensive work in helping others — not only as someone connected to Carey. The therapist appeared in the 2015 documentary Addicted to Sexting and is the author of the 2014 book, The New Sex Bible for Women.
"F*cking enraged to hear this news…she was my therapist. …we spoke in detail about my past history w domestic abuse. She dedicated her LIFE to helping women like me. feels unreal. RIP dr.amie," this heartbroken person wrote.
"I was so saddened to receive this news today. Dr. Amie Harwick was my therapist. Her work changed my life. It's truly heartbreaking that she passionately dedicated her life helping others heal from trauma and live freely. This shouldn't have happened to her," another wrote.
"When will we stop contextualizing women's' lives and deaths with their relationships to men. This is not a story about the Price is Right. It's a story about Amie Harwick. Drew Carey should be a footnote here, not the lead," this fan added.
A friend created an online petition to change laws for domestic violence victims
Clearly Harwick made a huge impact on the lives of many. Diana Arias, a friend of Harwick, started an online petition in hopes of getting laws changed so that restraining orders remain valid for five years.
Harwick's death came as "a result of poor laws not protecting the victims and treating the offenders."
"I refuse to let her death be in vain," Arias said via USA Today.
Modifying the laws would also expand the rights of domestic violence victims by not having them testify in the same room as their alleged abusers in court.
Arias added, "We want to push for laws to be changed in her honor so this doesn't happen to anyone else."
Carey also boosted the petition saying, "Please sign this petition and chip in if you can. #JusticeForAmie. Thank you and bless you"
May Dr. Harwick be remembered for her life, and those she helped through the years. And, may her death serve as a stark reminder that there is more work to be done to better protect those in domestic abuse situations.
How to get help: In the U.S., call the RAINN National Sexual Assault Telephone Hotline at 1-800-656-4673 to connect with a trained staff member from a sexual assault service provider in your area.