'Dr. Brain': Apple TV+'s First Sci-Fi K-Drama Starring 'Parasite' Actor Lee Sun-kyun
Apple TV+ is joining the venture into the global fame of Korean dramas. Dr. Brain is Apple TV+'s first K-drama in conjunction with Korean production company Bound Entertainment. The K-drama stars Lee Sun-kyun, a well-recognized actor who rose to even more stardom starring in Parasite.
Dr. Brain is a short 6-episode sci-fi drama about a genius scientist. When tragedy strikes, the scientist looks to an extreme solution to find answers. Dr. Brain on Apple TV+ promises riveting new content that will try and be up to par with already existing popular dramas like Squid Game and Disney+'s plan to debut original K-dramas.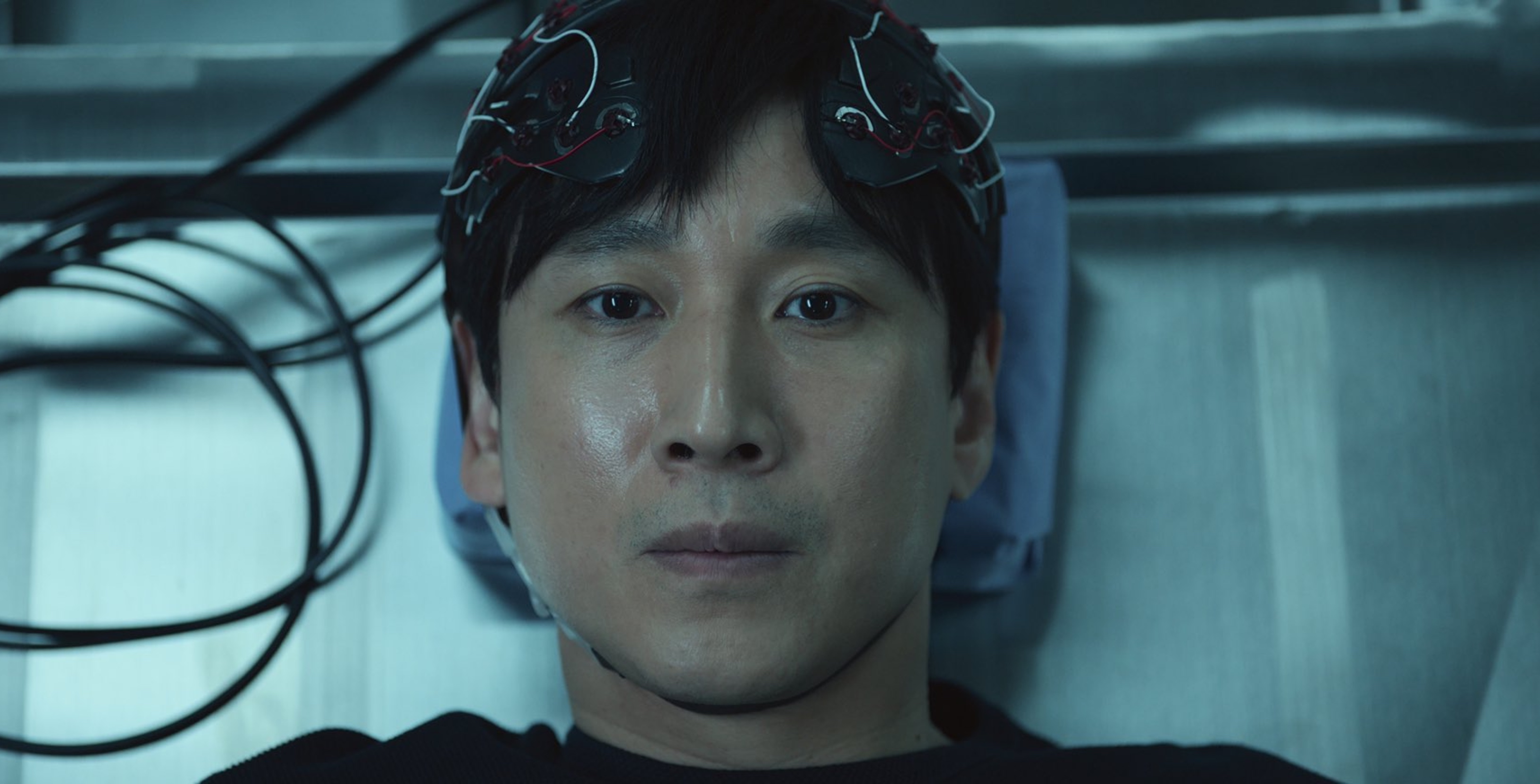 Apple TV+ picked up 'Dr. Brain' in October
According to Deadline, multiple Korean companies were behind the creation of Dr. Brain. Besides Bound Entertainment, Kakao Entertainment and YG-owned Studioplex, and Dark Circle Pictures have taken part in the project since May 2019. Apple did not pick up the K-drama until Oct. 2020. Dr. Brain is Apple TV+'s first venture into a Korean language series.
Korean movie fans will be delighted to know director Kim Jee-woon is in charge of Dr. Brain and its story. Kim is the genius behind the horror movie, A Tale of Two Sisters. Deadline describes the movie as "a psychological horror movie with more twists and turns than your average genre entry." It is often tagged as one of South Korea's most recognized movies alongside Parasite.
Apple TV+'s 'Dr. Brain' involves entering the minds of the deceased
Dr. Brain takes looking for the truth to new extremes in a riveting sci-fi storyline. The K-drama is based on a popular webtoon of the same name. Sewon (Lee) is obsessed with emerging technologies that can access consciousness. The K-drama's synopsis explains Sewon's family falls victim to a heinous tragedy. Seeking answers to what occurred, Sewon puts his research to the test and performs "brain syncs" with the dead to access their memories for clues.
Apple TV+ released Dr. Brain's first trailer and premiere date. The trailer begins with a voice-over showing images of a young child explaining he has a unique mind, a new type of genius. The scene transitions to show Sewon in his office. In a voice-over, an unnamed character asks Sewon if he believes they can access a person's thoughts and memories. Also, what purpose the new scientific phenomenon has.
The trailer reveals Sewon's family suffers an accident. Sewon uses a new technology to access the memories of the deceased involved to find answers. But along the way, the memories of the deceased interweave with Sewon's consciousness making him unable to differentiate reality from memories. The trailer eludes that Sewon also inherits the deceased characteristics and skills.
Actor Lee Sun-kyun is joined by 'My Name' actor Park Hee-soon
The storylines for Dr. Brain's main characters have not been revealed. Included in the main cast is actor Park Hee-soon. The actor recently gained praise starring as Choi Mu-jin in Netflix's newest original K-drama My Name. Park's character is the leader of one of South Korea's most feared drug rings. In My Name, he aids Yoon Ji-Woo (Han So-hee) seek revenge and find her father's killer.
Park will play the role of Lee Kang-mu in Dr. Brain. The trailer has no information about the character. In an official still of Dr. Brain for Apple TV+, Kang-mu crouches on the floor alongside Sewon. Actor Lee Yoo-young will also star as Jung Jae-yi, Sewon's wife, alongside actor Seo Ji-hye as Lieutenant Choi.
Dr. Brain's Lee is recognized for his main role in the Oscar-winning movie, Parasite. The 2019 movie had Lee as Park Dong-ik, the patriarch of the Park family. He and his family fall victim to a scheme by the Kim family, who infiltrates their home as employees, leading to dire consequences.
Dr. Brain will premiere on Apple TV+ on Nov.4.