'Dr. Brain': Episode 1 Has a Gifted Scientist Delve Deep Into the Minds of the Dead for Answers
Apple TV+ brings a riveting sci-fi thriller story to life in its first Korean drama, Dr. Brain. The premiere episode will take K-drama fans into the mind of Koh Sewon (Lee Sun-kyun), a scientist gifted with an extraordinary brain and knowledge. The storyline takes the most common wondered phenomena into reality as Sewon taps into the memories of the deceased.
Looking for answers to his family's tragedy, Sewon's story and character evolution within the first episode will have fans hooked. Dr. Brain balances between fabricated reality caused by the memories of others and Sewon's tragic reality. The K-drama shows promise as Apple TV+ looks to ride the wave of Korean content popularity.
[Spoiler alert: This article contains mild spoilers about Dr. Brain.]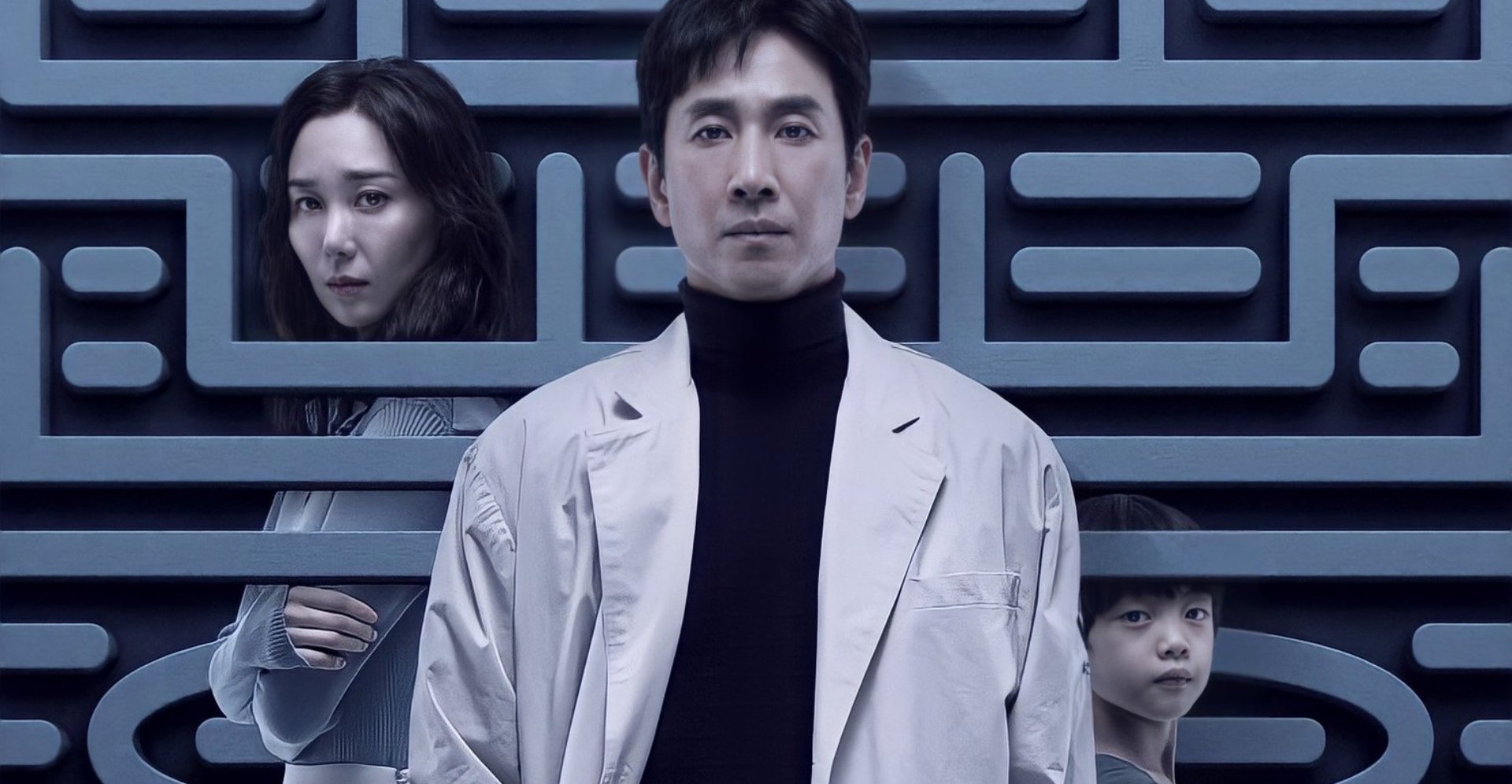 'Dr. Brain' gives its main character a difficult circumstance between tragedy and his own mind
Episode 1 of the Apple TV's Dr. Brain does the job of introducing why Sewon is special compared to the people around him and how it affects his life. Sewon was born with a high intellect and larger brain capacity than most humans. While viewers will come to sympathize with the character, Sewon feels no real empathy. While his mind can calculate complex theories, it can not calculate how to display human emotion, even after his mother's death as a child.
At the beginning of Dr. Brain's episode, the K-drama makes it a point that Sewon is clearly dedicated to his life's work. Sewon admits he knew he could never be the husband and father his family deserved. After his son dies and his wife spirals into grief, Sewon's inability to feel compassion leads him to further his research. The events of the first episode work as a start to hopefully have Sewon look past his emotionless barrier.
'Dr. Brain' on Apple TV+ uses the complexity of the brain tied with an eerie setting and mystery
Dr. Brain's premise uses a common scientific theory for the Apple TV+'s K-drama storyline. According to Apple's press release it "is an emotional journey that follows a brain scientist who is obsessive about figuring out new technologies to access the consciousness and memories of the brain." But, Sewon's research takes on a sci-fi thriller mystery.
In episode 1, Sewon uncovers the secret to making the brain sync work and tests his theory. It is the events after that bring the K-drama's story to a new level. When a mysterious investigator approaches Sewon about the knowledge of a client, it kickstarts Sewon's inquisitive brain.
The events with the investigator soon make sense to Sewon when detectives visit his home. They are looking for the same man the private investigator was. He has a connection to Sewon's wife. Plagued by the mystery of who the man is, Sewon connects to his memories, opening a can of worms. Sewon is initially unable to differentiate reality from the memories of the dead. The memories lead to a bigger picture and a dark truth to his family's tragedy. Viewers find themselves on the same journey as Sewon, traveling through the intricate system of the mind to solve a bigger mystery.
'Dr. Brain' K-drama uses impressive cinematography and Lee Sun-kyun dazzles on screen
Dr. Brain on Apple TV+ will dazzle fans not only for its dark eeriness but for its cinematography in episode 1. Bright colors and shadows often differentiate the K-drama's scenes. Sewon is often in unflattering and grey lighting when in the lab. It gives off a cold and unalluring feel, similar to Sewon's lack of emotion. The complete opposite is used with lieutenant Cho Ji-un (Seo Ji-hye) and her team. A neon purple light illuminates their office.
The memories Sewon taps into are often bright, colorful, and play out like a dramatic movie compared to the real world. Viewers will be impressed when Sewon's dive into the mind develops as hallucinations. A grotesque manifestation of the dead's memories appears in an alley illuminated by neon and street lights. Sewon's complex mind manages to differentiate the memory that needs to be heard in the mass of faces and voices.
According to the New York Times, Director Kim Jee-woon "takes these as opportunities to inject visual pizazz into the generally naturalistic mise-en-scène, in the form of giallo and Asian-horror motifs."
Parasite actor Lee Sun-kyun brings Sewon's character to life in the first episode. His low baritone voice is free of emotions and shows the often lack of feeling. As the episode develops and Sewon entangles himself with memories, he starts to feel things he has felt before. Lee manages to successfully display Sewon's slow emotional awakening as he delves into his family's mystery.