'Dr. Brain': Where You've Seen the K-Drama's Main Cast Before and Their Most Recognized Work
Apple TV+'s Dr. Brain stars a list of South Korean actors well known by Korean dramas and cinema fans. Taking the lead in the K-drama's main cast is Parasite actor Lee Sun-kyun as Koh Sewon, the scientist who looks for answers about his family's tragedy.
Alongside Lee are recognized actors like Park Hee-soon and Lee Yoo-young. The K-drama's main cast has flourished on the big and small-screen in multiple genres from thrillers, drama, and even romance.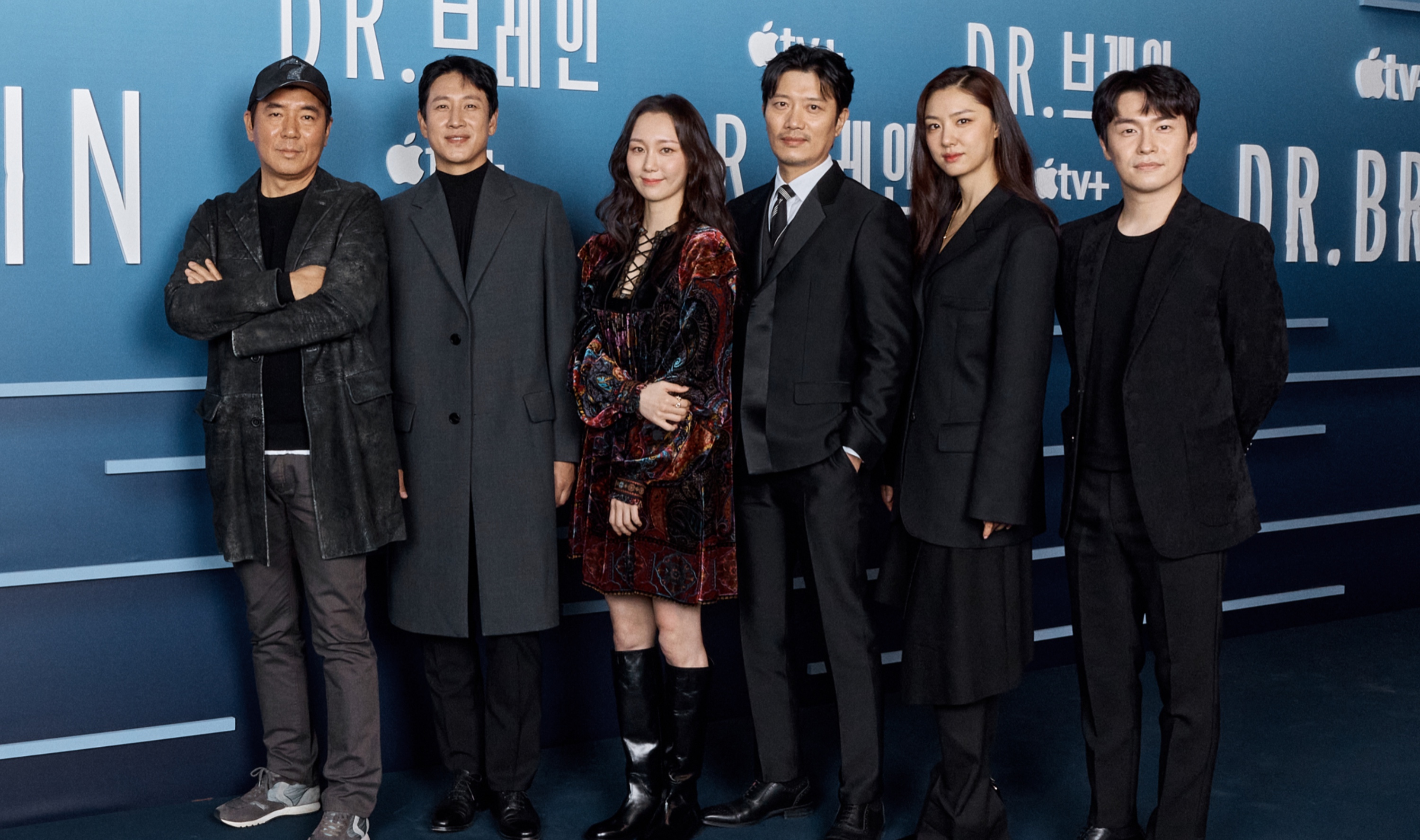 Lee Jae-won joins 'Dr. Brain' main cast as scientist Hong Na-mil
South Korean actor Lee plays one of the leading characters as Hong Na-mil. In Dr. Brain, Na-mil is Sewon's colleague and the only person who worries about him. Lee has appeared in many notable roles in different popular K-dramas. In 2021, he made a guest appearance in Sisyphus: The Myth as Kim Dong-Hyeon.
One of his most recently acclaimed roles was in the historical gender-swap K-drama, Mr. Queen as Special Director Hong. In the Netflix original K-drama, Record of Youth, he played the role of Sa Gyeong-jun, the older brother of the male lead. Lee has also starred in the mystery K-drama VIP.
Seo Ji-hye is widely recognized for a Netflix original K-drama
Part of Dr. Brain's main cast includes recognized actor Seo Ji-hye in the leading role as Lieutenant Choi Ji-un. The actor started her career in 2004 in All In, starring Squid Game's Lee Byun-hun. In 2016 Seo played the role of Hong Hye-won in Jealousy Incarnate as a news anchor and the daughter of the Senior Secretary to the President for Public Affairs.
Seo's biggest claim to fame came from Netflix's 2020 hit original K-drama Crash Landing On You. She played the role of Seo Dan, the heiress of a North Korean department store and aspiring cellist. K-drama fans came to recognize the actor and character as part of a "second-lead" couple. The following year, she starred as the lead in Dinner Mate.
According to Soompi, Seo started filming Dinner Mate right after Crash Landing On You. "I was stressed out, so I worried a lot about the drama, but I was able to finish it well and show a different side of myself, so I feel very proud," said Seo.
Lee Yoo-young plays Se-won's wife in 'Dr. Brain' K-drama
Dr. Brain centers on Si-won's need to find clues about his wife and child's tragedy. His wife appears in the K-drama in a series of memories. Playing the role of his wife, Jung Jae-yi is actor Lee Yoo-young. The 31-year-old actor already has a claim to fame, making her debut in Late Spring in 2014 and becoming the first Korean to receive Best Actress at the 14th Milan International Film Festival.
Lee has appeared in many well-known movies and K-drama in her career. Before joining Dr. Brain's main cast, she starred as Kim Seo-hee in the K-drama thriller, The Lies Within. In 2018, she starred in the 32-episode K-drama Your Honor.
'My Name' actor Park Hee-soon joins 'Dr. Brain' main cast as a private investigator
Apple TV+'s new K-drama stars Netflix's My Name actor Park Hee-soon. Park recently starred in the dark crime-thriller alongside actor Han So-hee. The short-episodic K-drama had Park play the role of Choi Moo-jin, the boss of a crime organization. In Dr. Brain, he is a private investigator who comes to help Sewon find clues.
Park has a longer list of movie accolades than roles on the small-screen. Korean movie fans will recall the actor in the controversial serial killer movie V.I.P. as a North Korean police officer. In 2018, he played the role of Mr. Choi in Netflix's The Witch: Part 1. The Subversion. Park's latest move credit is from 2019 in the historical comedy Jesters: The Game Changers.
'Parasite' actor Lee Sun-Kyun stars as Koh Sewon in 'Dr. Brain'
South Korean actor Lee Sun-Kyun plays the main character of Koh Sewon. In Dr. Brain, Sewon is an extraordinarily gifted scientist obsessed with accessing the memories and thoughts of the human brain. When his family is struck with tragedy, he looks for answers in the minds of the dead.
Lee is highly credited for his leading role in Bong Joon-ho's Oscar-winning black-comedy Parasite. He played the patriarch of the Park family. Before his Oscar stardom, Lee was also recognized for his role in the 2018 drama, My Mister with K-Pop idol and actor IU.
According to Soompi, My Mister is a must-watch "slice of life" K-drama as "It emphasizes the beauty in building tight-knit relationships that can help you get out of difficult situations. It's an emotional rollercoaster, but one worth going on."