'Dr. Death': Is the Joshua Jackson Series Based on a True Story?
Actor Joshua Jackson stars in the 2021 Peacock series Dr. Death. He portrays a surgeon who, despite acting as though he knows what he's doing, continues to severely maim (and sometimes kill) his patients. It's a terrifying concept, to be sure. But is the TV show Dr. Death based on a true story of a real doctor?
Joshua Jackson is known for 'Dawson's Creek' and 'Fringe'
Jackson began acting at a young age. After appearing in The Mighty Ducks movie franchise, he was cast as Pacey Witter in the WB teen drama Dawson's Creek. This role took Jackson from child star to teen idol, cementing his place in popular culture for many years to come. Around this time, he appeared in films such as Cruel Intentions.
Though he's still best known as Pacey to many fans, Jackson's done well in the years since Dawson's Creek went off the air, especially when it comes to his TV roles. He starred in the Fox sci-fi drama Fringe throughout its five-season run. He recurred in the Showtime drama The Affair. Jackson also appeared in the Hulu miniseries Little Fires Everywhere.
He stars in the Peacock series 'Dr. Death'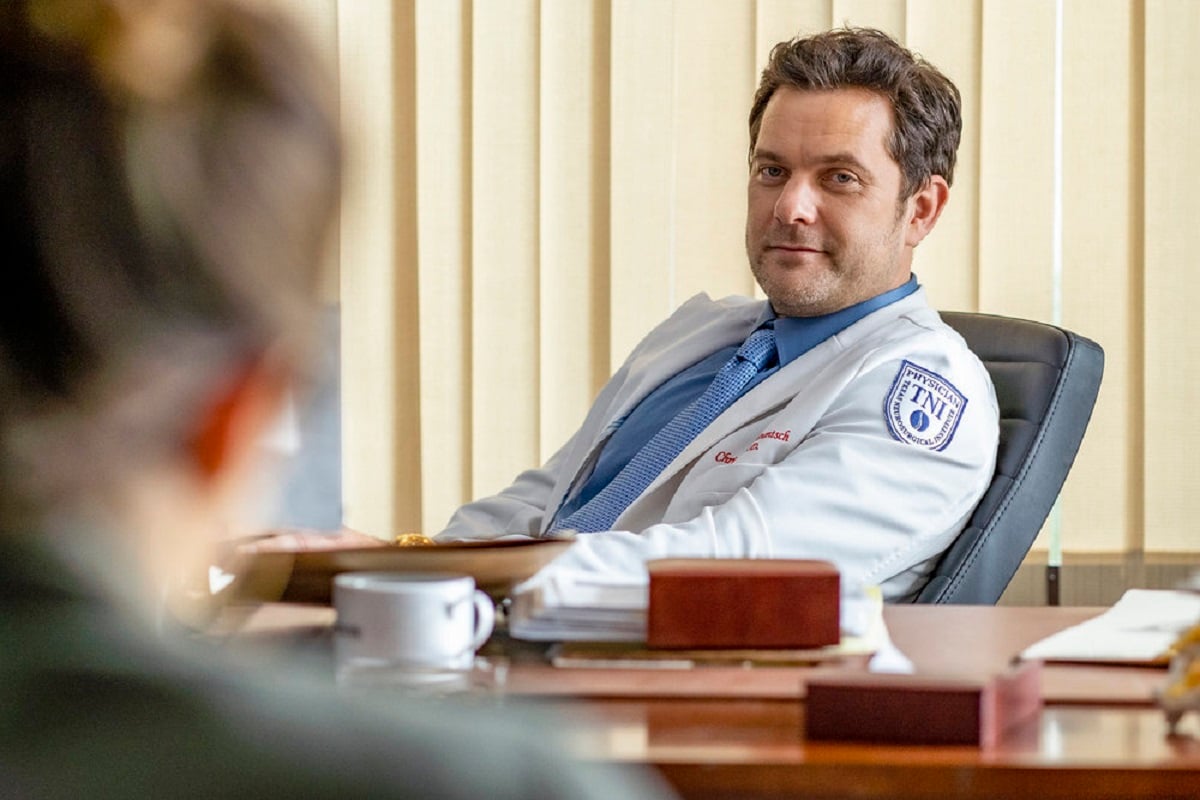 Jackson stars in the 2021 crime drama miniseries, Dr. Death. He portrays Dr. Christopher Duntsch, a Texas-based neurosurgeon who charms those around him. Patients coming in for routine procedures are comforted by his words — but leave the hospital following serious complications, if they survive at all. This catches the attention of other doctors.
"As victims piled up, two fellow physicians, neurosurgeon Robert Henderson and vascular surgeon Randall Kirby, as well as Dallas prosecutor Michelle Shughart, set out to stop him," reads the show's logline (via TVLine). Jackson's adversaries mentioned above are played by Alec Baldwin, Christian Slater, and AnnaSophia Robb, respectively.
The show is based on a podcast
Before receiving the small-screen treatment, Dr. Death earned a following as a podcast. The first season, which focused on Duntsch, aired from September through December 2018. Hosted by Laura Beil, the six-episode true-crime podcast later received a second season highlighting another doctor.
The initial season featured testimonies from former patients. "I was in pain, and [he] a neurosurgeon, said 'I can fix you," a voice from the trailer said of Duntsch, calling those 'magic words.' Past colleagues and others weighed in, too. "He has this dark side that he likes to keep separate and hidden from everybody else," said another.
Who was the real Christopher Duntsch?
Christopher Duntsch graduated from the University of Tennessee Health Science Center. While in school, he used drugs, a behavior that may have continued into his practice. He worked at multiple hospitals in the Plano and Dallas areas, with increasing concern surrounding his behavior.
Dunstch's degree was revoked in 2013, and multiple lawsuits followed. He was arrested in 2015 on several felony charges, including injury to an elderly person. A 2017 trial led to his conviction. The former doctor was sentenced to life in prison, not eligible for parole until 2045.