Dr. Dre Once Accused Diddy of Really Hurting the Art Form of Rap
Dr. Dre once felt that the way Diddy approached rap music was really hurting the art form of the rap genre at one point.
Music producers Dr. Dre and Diddy are both known for their contributions to the industry, Similarly, they've both been successful businessmen and have groomed some of hip-hop's most popular artists. But Dr. Dre once believed there was a difference between how the two approached music. And to Dre, the way Diddy operated as an artist was hurting the art form of rap.
Dr. Dre Once Shared that the last beat that Floored him came from Diddy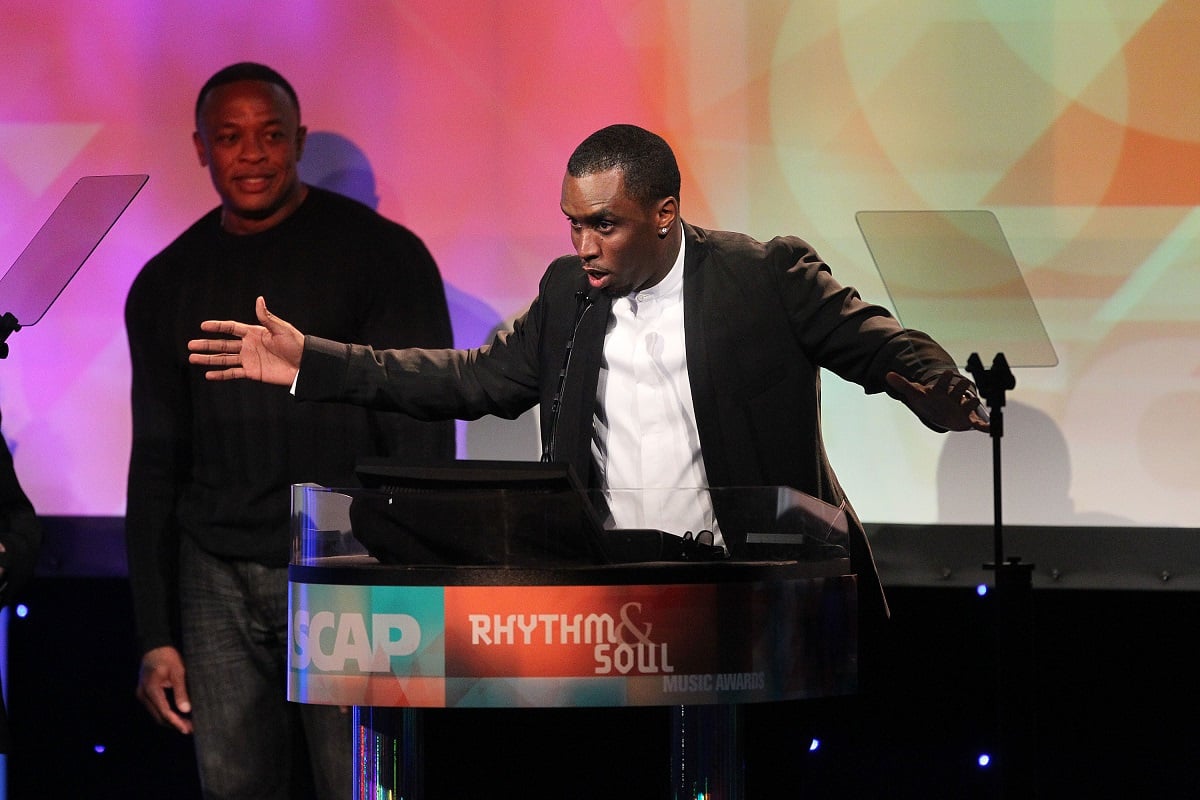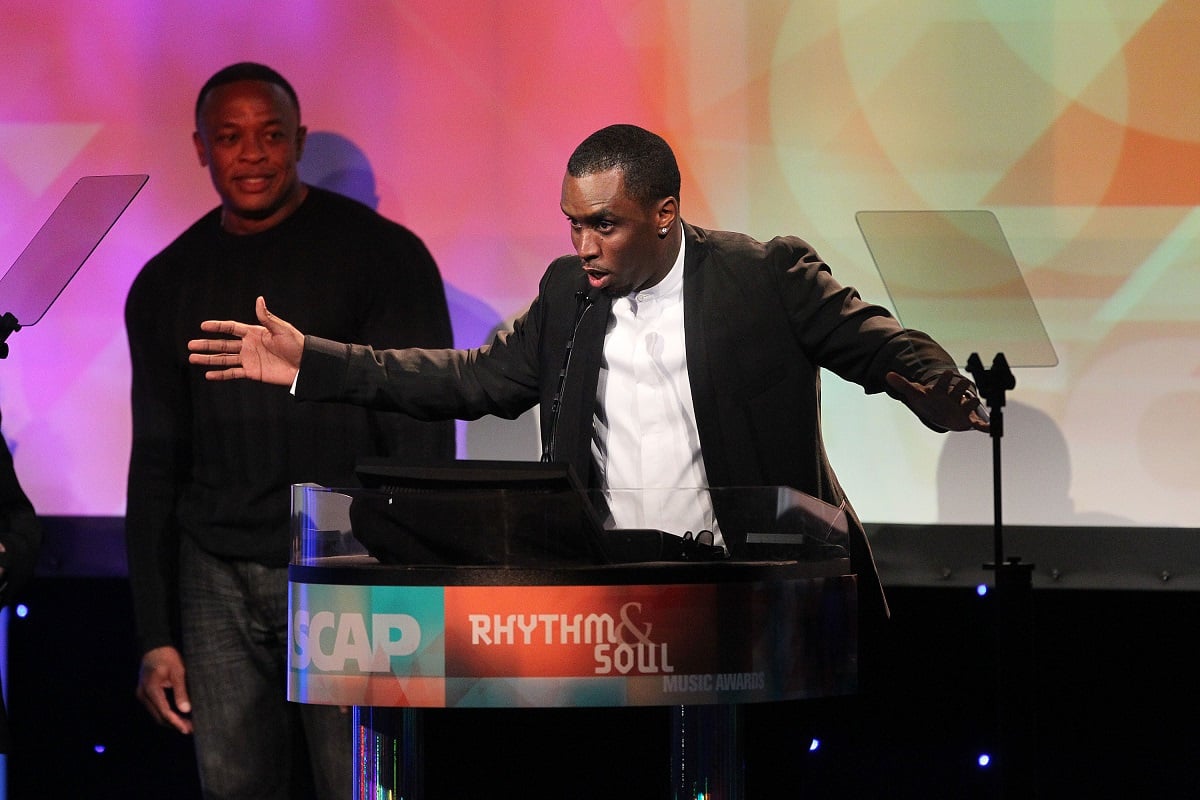 Dr. Dre and Diddy have long had great respect and admiration for one another as artists. Diddy has even regarded Dre as one of his inspirations.
"I'm not ashamed to say that Dr. Dre's one of my heroes," Diddy once said in an interview with Real Talk. "As a producer, I've always dreamed to have my stuff sound like his stuff. When I did Ready to Die, Biggie's first album, I did that after I heard The Chronic. And that's what got me starting to do interludes and really mixing my stuff real loud."
Likewise, Dr. Dre has often shown his own level of respect for Diddy. According to Vibe, Dr. Dre once shared that one of the last beats he was truly impressed by was Diddy's "All About the Benjamins." When Diddy heard about this, he was more than grateful.
"It's humbling. I was in the studio with Dre the other day. He started working on a record for me," Diddy said. "Watching him as a producer is watching greatness. We had a lot of similar traits. It was like looking in the mirror. He would ask questions like, 'How you feel about this?' People don't really understand true producers want to know how you feel about things. We are some of the most observant people on the planet."
Dr. Dre once criticized Diddy for hurting the art form of hip-hop
Dre didn't always have such a high opinion of Diddy's approach to music. As some may know, Diddy is known for occasionally using samples for his beats. In a 1999 interview with Newsweek, Dre confided that he was a bit disappointed with the number of samples used in rap. So much so that he found it offensive to the music artists who came before.
"Listening to the stuff on the radio today, you'd think rap is one big sample. That's an insult to all of us who've been here from the beginning," he once said.
He also revealed that, at the time, he was referencing his contemporary Diddy in his criticism.
"I respect Puffy as a businessman," Dre said. "I can't front on that. But as a musician, he's really hurt the art form. Be creative–learn the craft. Don't just throw something out there over somebody else's beat. Some of us work hard to make the art form something people can respect."
Diddy wants to battle Dre in a verzuz battle
Diddy has been eager to test his own music hits against Dre's in a verzuz battle. The prolific CEO even once claimed that he and Dre were in serious talks about making the event happen.
"We're definitely talking about it," Diddy once told Joe (via Revolt). "You heard it here. You heard it here on the show."
However, there hasn't been an update on the anticipated verzuz battle since then.