Dr. Dre Was Accused Of Violence Against Women Before Marriage To His Soon-To-Be Ex-Wife
Dr. Dre's wife has filed for divorce after 24 years of marriage and Dre's past violent behavior toward Michel'le and Dee Barnes remain in people's memory.
Dr. Dre's marriage is ending and his fortune is at stake as several media outlets report that the producer and his wife did not sign a prenup. Dre has spoken lovingly of his longtime wife in the past but prior to his marriage, his reputation with women was less than stellar. He had a long and volatile relationship with many women in his past.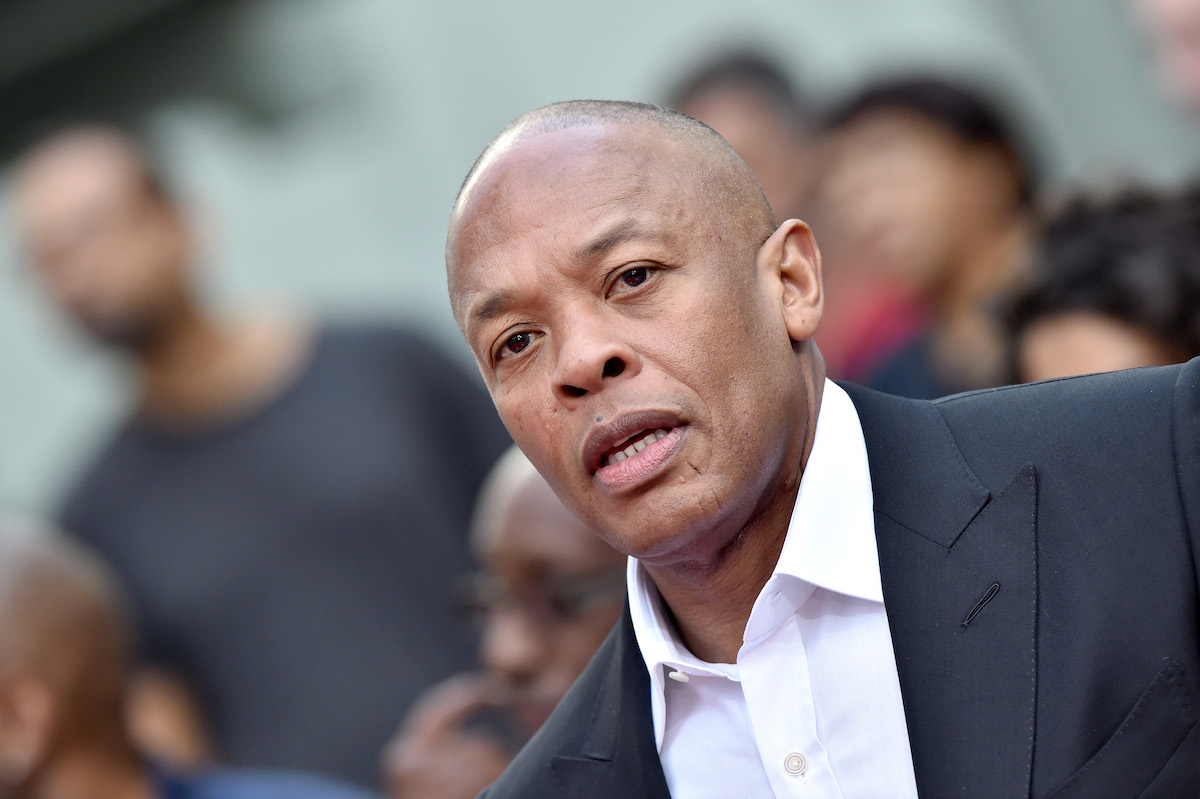 Singer Michel'le accused Dr. Dre of physical abuse during their relationship
Dre met Michel'le when she was signed to Eazy E's Ruthless Records. They began dating in 1988 and he was a producer on her album. But Michel'le, and others closely associated with the former couple, would come forward years later with recounts of Dre being a raging alcoholic who took his anger and frustrations out at the singer.
In her 2016 Lifetime biopic Surviving Compton, Dre first beat Michel'le after a night out drinking when he came home and beat her out of her sleep. He apologized and they cried together in bed, but the abuse continued. She also spoke of the abuse during her TV One Unsung special.
He was also unfaithful throughout their union and had other children by other women. For her, things became worse when she put her career on the back burner to support Dre and their growing family. Together, they had a son, and the beatings from Dre became more frequent.
She told Vlad TV in a 2015 interview that Dre once attempted to shoot her. "We partied and one night we were arguing and he went and got the gun and I just made it through the bedroom door and he shot at me and he missed me by that much," she explained. "The bullet went through the door, through the side of the wall in the bathroom and I left it there for a while, just so he could see it…he never tried to shoot at me again thank God but the beatings were a lot."
Among the injuries she said she received from Dre included a broken nose, which she said had to be surgically corrected. She also said he gave her five black eyes, one of which she said had to be covered up for a music video shoot – as well as a cracked rib. 
They became engaged but the relationship ended when Michel'le alleged that she discovered Dre was cheating on her with his current wife.
Hip Hop journalist Dee Barnes sued Dr. Dre for brutally attacking her
Dre's abuse didn't stop in his romantic relationships. While dating Michel'le, Dre attacked hip hop journalist Dee Barnes in 1990 after he approached her about an interview she did with Ice Cube that left him feeling disrespected. Prior to the incident, Barnes and Dre were friendly and he accused her of being disloyal.  
Barnes spoke to Rolling Stone about the incident in an August 1991 interview, telling the publication that she was slammed into the wall, thrown down a stairway, and cornered into a bathroom as Dre's entourage blocked her exit while she was repeatedly punched by Dre.  
Related: What Is Dr. Dre's Net Worth?
Barnes sued Dre for $22 million before they settled out of court. She left the industry for a while but continued to tell her story from time to time, including ahead of Straight Outta Compton's release in 2015. At the time of the 1990 incident, Dre was unapologetic to Barnes.
Dr. Dre apologized for his past violent behavior toward women
It took Barnes and Michel'le retelling their stories before Dre addressed his past actions and issues an apology to them, along with other women he'd been accused of being violent toward. In 2017, The Root shared Dre's apology:
I apologize to the women I've hurt. I deeply regret what I did and know that it has forever impacted all of our lives. … Twenty-five years ago I was a young man drinking too much and in over my head with no real structure in my life. However, none of this is an excuse for what I did. I've been married for 19 years and every day I'm working to be a better man for my family, seeking guidance along the way. I'm doing everything I can so I never resemble that man again.

Dr. Dre
Dre credited his wife, Nicole Young, for changing his behavior. After 24 years of marriage, she filed for divorce.