'Dr. Pimple Popper': Does the Show Pay for People's Treatments?
'Dr. Pimple Popper' follows dermatologist Sandra Lee treating patients for their zits, cysts, and more. But does the show pay for the treatments?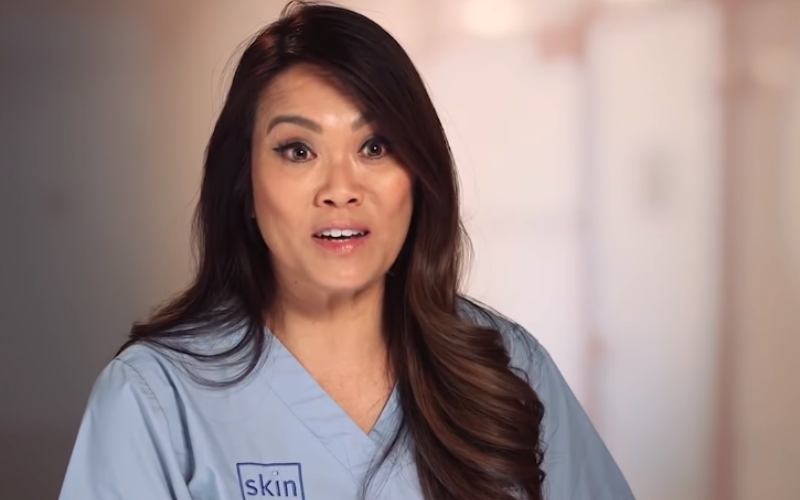 Correction: This article previously pointed out that there was a report that the show pays $500 for recommendations. A casting producer from Dr. Pimple Popper has since clarified that the show doesn't offer a finder's fee.
TLC has multiple medical reality shows but it tapped into an interesting phenomenon with Dr. Pimple Popper. That show follows dermatologist Dr. Sandra Lee and her patients who have different skin conditions like cysts, lipomas and more. Some of her patients also share their incredible stories. Fans may wonder do people have to pay for their treatments on the show? Here is everything you need to know.
Dr. Pimple Popper pays for travel, accommodations, and treatment
The show is pretty generous when it comes to potential patients. According to Allure, people get free travel, accommodations, and treatment with no added cost in order to be on Dr. Pimple Popper. The requirement is to have lipomas, cysts, large growths, undiagnosed skin conditions, or something "oozing, draining, or bleeding" in order to get those accommodations.
This report was from the show's first season. Although Dr. Sandra Lee was pretty popular on YouTube this might have been a way to get people on the unknown show.
They don't pay for recommendations on the show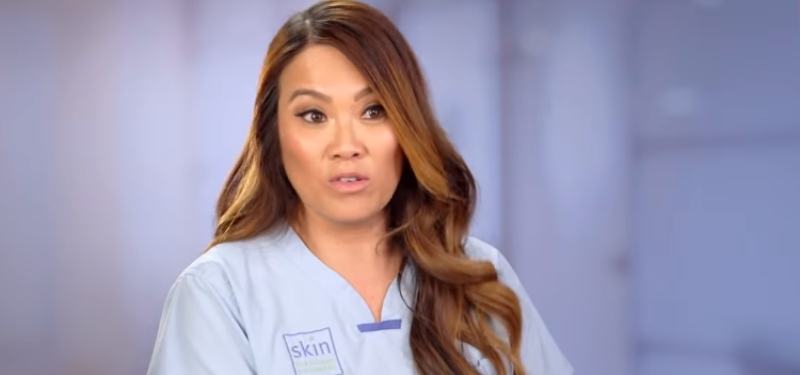 Don't meet those requirements? Well, you could help out by recommending someone to go on the show. Although it has been reported that there are payments for recommendations a rep from Dr. Pimple Popper has clarified that isn't the case. Fans can help find new people but there aren't payments for doing so.
Dr. Sandra Lee previously offered free treatments for those who allowed her to record for YouTube
On YouTube, Dr. Sandra Lee had 770,000 subscribers and millions of views on her videos. It turns out people find it really satisfying to see pimples popped so she turned that into her side business. She came up with a way to get people to allow her to film them. The reality show seems to be following Dr. Sandra Lee's business model on YouTube.
She previously told Forbes that she would give things like blackhead removal treatments for free for her YouTube videos as well. Typically these patients were already going to her to pay for other treatments so this was a complimentary treatment on top of that.
"So, many dermatologists we won't remove them, they say, 'You have a blackhead there but don't worry about it.' But now, I'll do the extractions for free if my patients let me videotape and use the video," Dr. Lee said. "Of course, I make them anonymous and remove anything identifying."
She also revealed that this kind of coverage does something that insurance won't do. "A lot of these people really want these things to be removed," added Lee. "They're benign and they're not anything that needs to be removed medically, which is why insurance won't pay. So my patients win because they get the blackheads removed for free."
All of that work and investment has paid off. Dr. Sandra Lee got a TV show from her YouTube videos, which then got the highest ratings for a new show on TLC in the last five years.
Read more: 'Botched': Does the Show Pay for the Plastic Surgery for Patients?
Check out The Cheat Sheet on Facebook!