'Dr. Pimple Popper': How Did Dr. Sandra Lee Get Her Name?
No doubt some of you did a double take last year when seeing Dr. Pimple Popper for the first time on your TV listings. Over the last year, this became one of the most popular shows on TLC since the days when Trading Spaces put the cable network on the map.
Dr. Popper is otherwise known as Dr. Sandra Lee. Ultimately, it isn't a reality show with a faux doctor. Dr. Lee is a real dermatologist who found her start on social media before winning a TV deal. Since then, she's gained a loyal following with "Popheads", aka those with an overtly strange pimple obsession.
It's not really why Dr. Lee became known as Dr. Pimple Popper.
Starting her career in swanky L.A.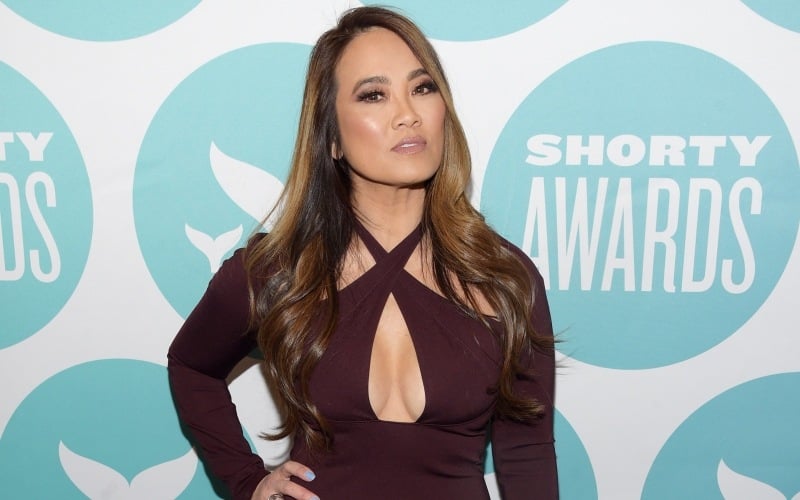 Even back to Dr. Lee's early days, she was taking on formidable medical roles. She began by being an assistant to an allergist that involved some medical procedures not for the squeamish. As related in a recent autobiographical piece she wrote for Wealthsimple, she's been used to seeing things from patients most people don't want to think about.
She and her husband soon opened a dermatology practice in Beverly Hills after her graduation from college in the late 1990s. This was already ripe for a reality show in the making, even if reality shows didn't go there until much later.
Based on the increasing demand to be a patient on her show, the morbidly curious can probably expect more inside looks at odd medical professions.
Dr. Lee's success on social media
Pimple-Popathon Part 1: My grossest cyst and pimple pops of the year! One even squirts us! from popping
As you might guess, Dr. Lee wasn't known as Dr. Pimple Popper during her professional dermatology days. Even when she moved to San Diego during the 2000s to expand her role in laser dermatology, she didn't partake in offbeat marketing to promote herself.
Only on social media did she decide to brand herself after realizing the success she could have there. It started a mere five years ago when she decided to post videos and pics of zit-popping procedures on her Instagram account. She soon gravitated to opening a YouTube channel that became a huge sensation. At one point, Dr. Lee was making a better living on her YouTube channel than she was as a dermatologist.
Where did the name Dr. Pimple Popper come from?
Someone recommended she post on Reddit next, and it's there where she reportedly decided to call herself Dr. Pimple Popper.
While this makes for a great story, it's often impossible to come up with a brand name without colliding creatively with someone else. Did Dr. Lee inadvertently choose this name from a famous episode of Seinfeld?
'Seinfeld' and Jerry's Pimple Popper M.D.
Perhaps you remember the 1990s episode of Seinfeld where Jerry dates a dermatologist he snarkily calls "Pimple Popper M.D." Despite Dr. Lee saying she came up with the name on Reddit, she's admitted to some media outlets she partially took inspiration for the name from this episode.
Of course, Seinfeld seemed to invent a lot of popular tropes, so they can't realistically protest.
Most people think of Dr. Lee now when they hear the name, Dr. Pimple Popper. Part of this brand was in knowing she once gave free skin treatments to her most ardent YouTube fans.
Dr. Lee's continuing presence on social media
When you thought you weren't a #popaholic, but then you get a glimpse of a pop! ????‍♀️ https://t.co/VeKzL44S3G

— Dr Pimple Popper (@SandraLeeMD) January 11, 2019
https://www.instagram.com/p/BstN56DANx-/
As you can see, Dr. Lee also has an active presence on Twitter where she often replies directly to all her Popaholic fans. Plus, her Instagram account is still very active where you can see plenty of graphic photos of cysts and other skin conditions she treats.
Her YouTube Channel continues as well, yet demonetization there has lowered the income she used to make. Reportedly, she doesn't receive any pay for the TLC show.
Hopefully, she's trademarked her Dr. Pimple Popper name. At least we've shown that some of the best pop culture ideas are sometimes borrowed from the very best comedians.