'Dr. Pimple Popper': How Much Does an Extraction Session Cost with Dr. Sandra Lee?
'Dr. Pimple Popper' star, Dr. Sandra Lee got famous from sharing her extraction sessions online. But how much would they really cost?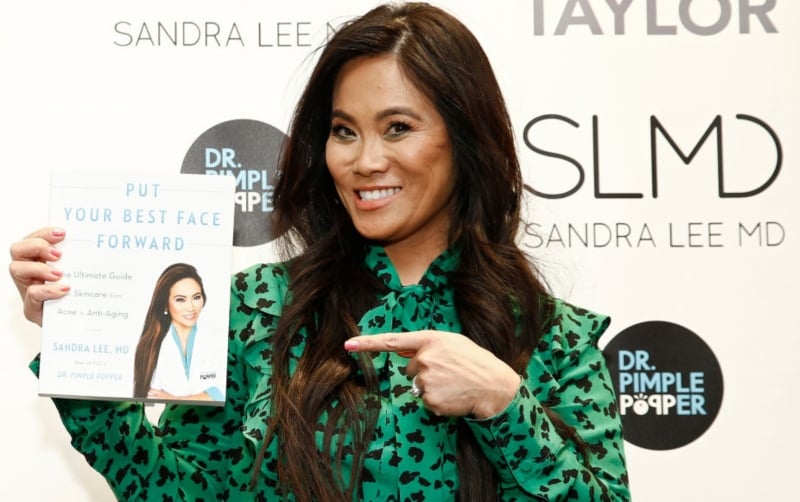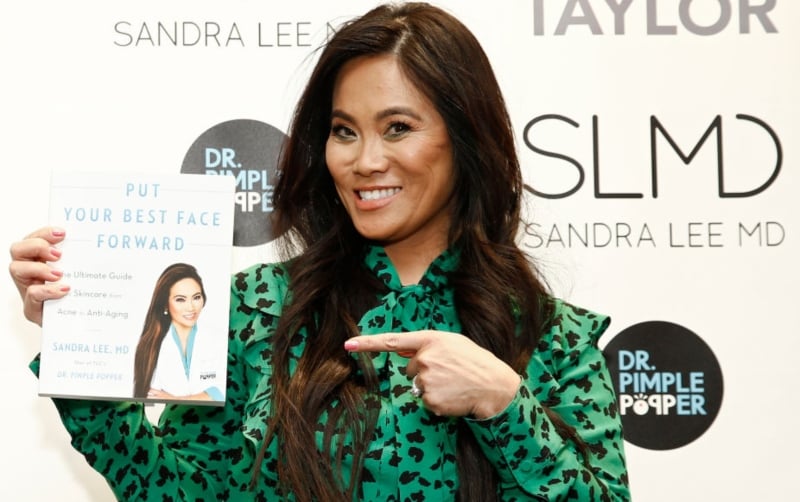 Dr. Sandra Lee of Dr. Pimple Popper rose to fame by posting videos of extracting things and popping pimples on her clients. Those clients were usually in her office for something else, and didn't have to pay for it. How much does a real extraction session cost? Here is everything you need to know.
Fans can go see Dr. Sandra Lee at Skin Physicians and Surgeons
Fans who are obsessed with watching Dr. Sandra Lee on Dr. Pimple Popper and online might want to see her personally. You can get an appointment with her at Skin Physicians and Surgeons.
Everything starts with a consultation, which has a $120 fee that goes toward your future treatment. There are all types of procedures and treatments offered, but one that might be most interesting to her fans are extractions.
Now that Dr. Lee has her own show she is getting more fans in her office. She also revealed some famous ones.
Ayesha Curry hired her for a pimple emergency
The reality star revealed that celebrities could be popaholics too. "Some will come out and say it," Dr. Lee told Refinery 29 "like Gillian Jacobs from Love, who went on Jimmy Kimmel and talked about it. Ashley Graham follows me and likes my posts."
She also said, "Even Ayesha Curry called when she had a mini pimple emergency, so I drove down to give her a cortisol injection on set." The dermatologist revealed an Oscar winner has written to her and bought her merchandise.
Celebrities could dish out a lot of money to keep up their appearance, unlike most fans. It makes you wonder, how much do extractions cost? The answer could be surprising to fans.
It costs between $500 to $600 for an extraction session
According to Mamma Mia!, an extraction session could cost $500 to $600. That's a lot of money, but that's because of a specific reason.
"A lot of these people really want these things to be removed," Dr. Lee told Forbes. "They're benign and they're not anything that needs to be removed medically, which is why insurance won't pay."
The dermatologist went on to explain how she used this to her advantage. "So, many dermatologists we won't remove them, they say, 'You have a blackhead there but don't worry about it.' But now, I'll do the extractions for free if my patients let me videotape and use the video," Dr. Lee told Forbes. "Of course, I make them anonymous and remove anything identifying." That way people were happy to get a free treatment and she had footage.
In the end, a consultation with Dr. Sandra Lee costs $120 and that fee reportedly can go toward the price of the extraction session. Extraction sessions then cost between $500 to $600. People in her videos usually don't have to pay for the fee, but regular patients will because it's not covered by insurance.
Read more: 'Dr. Pimple Popper': How Much Money Did Dr. Sandra Lee Make in Her First Months on YouTube?
Check out The Cheat Sheet on Facebook!