'Dr. Pimple Popper': Sandra Lee's Most Gruesome Cases Involves Smelly Squirt
Dr. Pimple Popper is one of TLC's newest shows that is sweeping the nation. The show has been on the air for two years and features board-certified dermatologist, Sandra Lee. At her private practice in Upland, California, Lee shows viewers a wide range of irritating, gross, and downright frightening things that can pop up on our skin from time to time.
During the four seasons that the show has been on the air, it has quickly become one of the most-watched shows on the TLC network. There are several gruesome and frightening skin conditions that are featured on Dr. Pimple Popper, but Lee shared some of her most gruesome cases and they all have one thing in common: They involve smelly squirt.
Who is Sandra Lee and what is 'Dr. Pimple Popper?'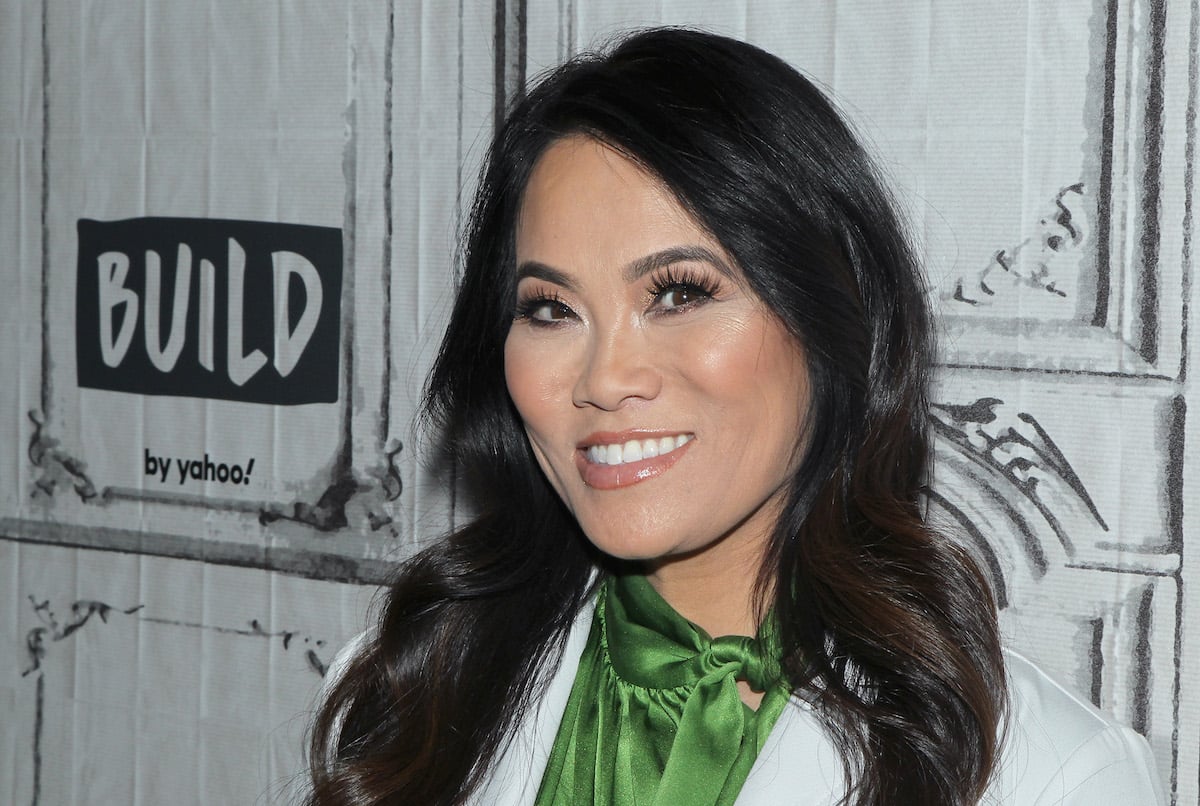 RELATED: Dr. Pimple Popper: Is Sandra Lee a Real Doctor?
Sandra Lee is a dermatologist who lives in California and first gained worldwide recognition when she started posting videos of blackhead extractions on her Instagram account in 2015. A few years later, she gained even more popularity when a TV crew came to her office to watch her treat patients that were afflicted with some of the most severe types of skin disorders.
The hour-long special aired on TLC on January 3, 2018. Then, in July 2018, the network aired the first episode of the first season of DR. Pimple Popper.
Before the show first aired, Lee would get thousands of views on her popular social media videos. And apparently, people loved her show just as much as her Instagram account.
According to Broadway World, Dr. Pimple Popper gets around 2 to 3 million viewers per episode. And her season three finale got a 2.7 rating, which makes it the highest-rated show of the season. It is also the most-watched series for that time slot. 
When the show first aired, many fans had their doubts that this new medical reality show would be on TV for very long. The gruesome and fighting depictions of some of the skin disorders that are featured on the show made some fans feel that the show would be too much for the public to handle. But apparently, the public cannot only handle watching different cyst, pimples, and blackheads getting popped, but they actually can't get enough of it.
Sandra Lee's most gruesome cases involve smelly squirts
Lee had an interview with Mashable where she talked about different aspects of her career. When asked about some of the most gruesome cases that she has ever had to deal with, Lee didn't hold back.
She responded by saying: "The ones that are most shocking to me are the ones that get you. They squirt. We have protective gear, but sometimes you might even forget your protective gear and not expect that something's gonna get you. If you get cyst on your hair, it's sort of like a campfire when you smell it. You gotta take a shower. You get it on your arm, you feel like it's acid on you. When you have an infected cyst or inflamed cyst (it's called an abscess at that point) that can be messy. Those are probably the most gruesome."
When you hear Lee describe some of her cases, you may wonder why she chose this profession. But Lee is a true professional and some of the more gruesome aspects of her job don't seem to bother her as bad as it would other people.
Sandra Lee's other projects
In addition to her very popular TV show, Lee has also written a book entitled Put Your Best Face Forward: The Ultimate Guide to Skincare from Acne to Anti-Aging. She has also created an operation-styled board game called Pimple Pete, where players get to take turns trying to "pop" Pete's pimples without getting squirted. And, she also has her own skincare line called SLMD Skin that sells products to treat a wide variety of skin conditions including acne and dry skin.