Dr. Wendy Osefo Hates How She Looks on 'RHOP': 'The World Met Me at What I Consider My Worst'
Dr. Wendy Osefo is the newest cast member on this season of the Real Housewives of Potomac, and it is pretty safe to say that she brings her fair share of drama to the show. Osefo is a surprising addition to RHOP, having come from a background of politics and academics. However, she fits right …
Dr. Wendy Osefo is the newest cast member on this season of the Real Housewives of Potomac, and it is pretty safe to say that she brings her fair share of drama to the show. Osefo is a surprising addition to RHOP, having come from a background of politics and academics. However, she fits right in, and we can only imagine how many fans are tuning in each week to see what she is up to. 
There is no doubt that Dr. Osefo is an extremely attractive woman. The Nigerian-born professor and news commentator has long, dark hair, great style, and a smile that captures instant attention. It is highly likely that there are quite a few fans of the show who are envious of how beautiful she actually is, but as it turns out, Osefo is her worst critic. Here is why Dr. Wendy Osefo hates how she looks on Real Housewives of Potomac.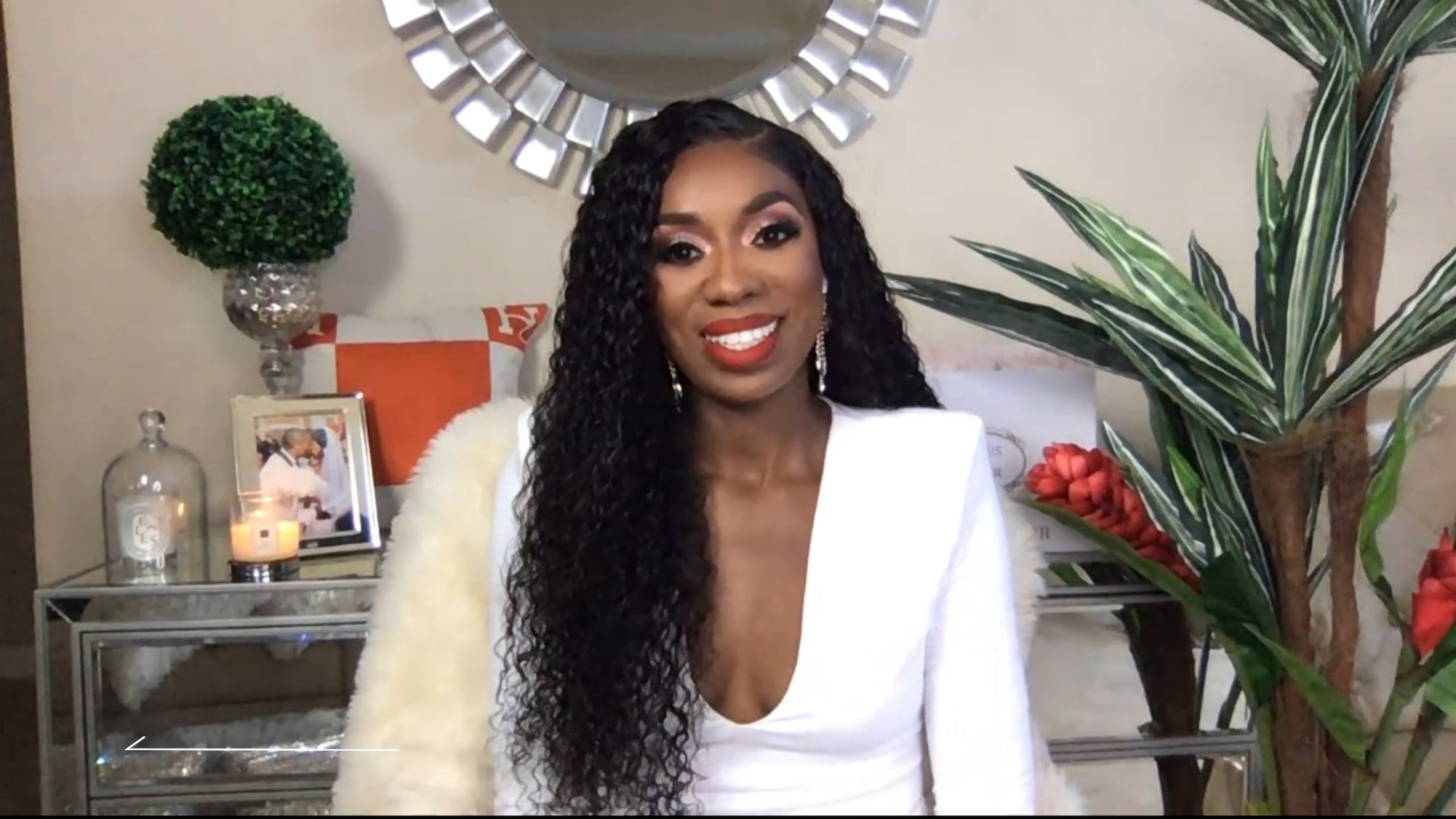 Taking the show by storm
Osefo made her first appearance on the show in the current season, and there are already plenty of fans who can't get enough. She brings a unique vibe to Real Housewives of Potomac, however, the general opinion of Osefo still remains pretty divided. While there are some viewers who enjoy all the drama, there are others who think that Osefo might be a little too conceited about all of her accomplishments.
We know that she is highly educated, and has done some pretty cool things, but even so, some think she may be flaunting it just a little too much. She has already had some not-so-good confrontations with other cast members on the Bravo series, such as Ashley Darby, although she does have another housewife, Candiace Dillard Bassett, in her corner. It remains to be seen just how Osefo's relationships will pan out as the season progresses, but there are some viewers who think that she needs to back down just a bit.
Osefo is more than a television personality
Osefo has a pretty long resume, and she has done much more than just reality television. Although she seems to be doing just fine as an RHOP cast member, she does a number of other things as well. Osefo is an assistant professor at Johns Hopkins University, a researcher, and a political commentator. She has been praised extensively for her work, and to say that she is intelligent is quite an understatement. With four degrees under her belt, including a doctorate, Osefo is known for her desire to empower others, and she loves giving political and cultural lectures in addition to her other work.
Dr. Wendy Osefo hates how she looks on the show
Despite how much time Osefo has spent in front of the cameras during her career, we are now finding out that she hates how she looks on Real Housewives of Potomac, telling Danny Pellegrino on his podcast Everything Iconic, "the world met me at what I consider my worst." Apparently, she was very unhappy with her appearance, saying that "I literally just got off the phone with one of my castmates [Candiace], and I was just like, 'I hate every episode and the way I look.' … I absolutely hate the way I look." She spoke about how the show started filming shortly after she gave birth, saying "you're seeing a mom who's not sleeping." Osefo continued by saying that "I was just like throwing on my wigs like they were basketball caps" and she revealed that her hairstylist even canceled on her, leaving her feeling less than her best. Although we think she looks absolutely great, Osefo obviously disagrees with us.