With One Frontrunner Already Disqualified, Here's Who Fans Want to Win the 'RuPaul's Drag Race' Season 12 Crown
There's plenty of charisma, uniqueness, nerve, and talent on this season of RuPaul's reality competition series. However, only one performer will walk away as "America's Next Drag Superstar." With one contestant ineligible for the crown and a few more already eliminated, who is the fan-favorite queen, looking to snatch the season 12 title? Here's what Drag Race fans are saying on social media.
This article contains spoilers from the latest episode of RuPaul's Drag Race season 12. Read at your own risk!
One of the contestants on season 12 of 'RuPaul's Drag Race' is already eliminated
If you watch Drag Race, chances are, you've seen the announcement pop across the screen before each episode — due to allegations, an article from Buzzfeed News, and the person's response, one participant is unable to win the crown or attend the season 12 finale. 
Out of respect for the other contestants, the season aired as it was originally filmed. That means that this contestant already walked away with a few wins. (Some of her confessionals, however, have since been removed.) As a result, some fans are wondering who will be the winner of season 12 of this reality competition series.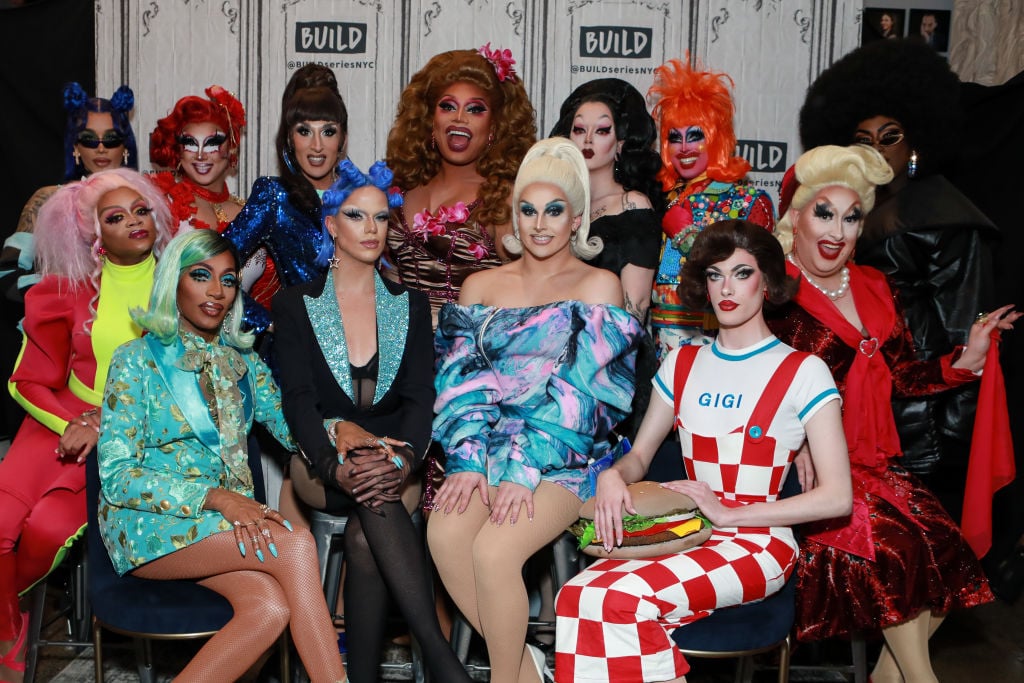 The front-runners for season 12 include Jaida Essence Hall and Gigi Goode
Who are the front runners of this season? So far, contestants like Jan, Jaida Essence Hall, and Jackie Cox are dominating the challenges. (However, these drag queens mostly landed in the "safe" category during each challenge.) 
One performer who's been in the top more than once, and even won the Snatch Game with her "Maria the Robot" impersonation, is Los Angeles native, Gigi Goode. She was in the top two during the premiere's episode and stole the show during the "Ball Ball," even winning that week's challenge. 
Some fans shared their thoughts of their favorite queens from 'RuPaul's Drag Race' season 12
With a few episodes already released and available for binge-watching, some viewers took to social media, sharing their support of the contestants. After the Snatch Game episode aired, some Twitter users drew connections between Gigi Goode and a winner of the competition series, Aquaria. 
"Aquaria and Gigi were both 21 in Drag Race, both fashion queens, both played a grandma part, both slayed in their verses. Both wore a chain with their names on it and now, they both WON snatch game," one Twitter user said, noticing a pattern between the queens.
"Can we just give her the crown already. I'm sorry but Gigi Goode is in her own lane and that lane is the Season 12 winner of RuPaul's Drag Race," another Twitter user said.
Some fans even took it one step further, asking for a season in which Gigi Goode and Aquaria compete against each other. One Twitter user wrote, "I need a winners competition because I need to see what happens when Gigi Goode and Aquaria are in the same competition, it would end me."
Episodes of RuPaul's Drag Race premiere on Friday nights on VH1. Fans can binge-watch already released seasons on VH1.com and episodes of Untucked on the World of Wonder YouTube Channel.