DragCon LA Has Been Canceled Due to Coronavirus — Is RuPaul's DragCon NYC Happening During September 2020?
Everyone wants to see all of the RuPaul's Drag Race charisma, uniqueness, nerve, and talent up close. Unfortunately for people living in Las Angeles, that event is now about a year away. Will there be a RuPaul's DragCon NYC during 2020? Will the cancelation of DragCon LA impact future conventions? Here's what we know about this weekend event.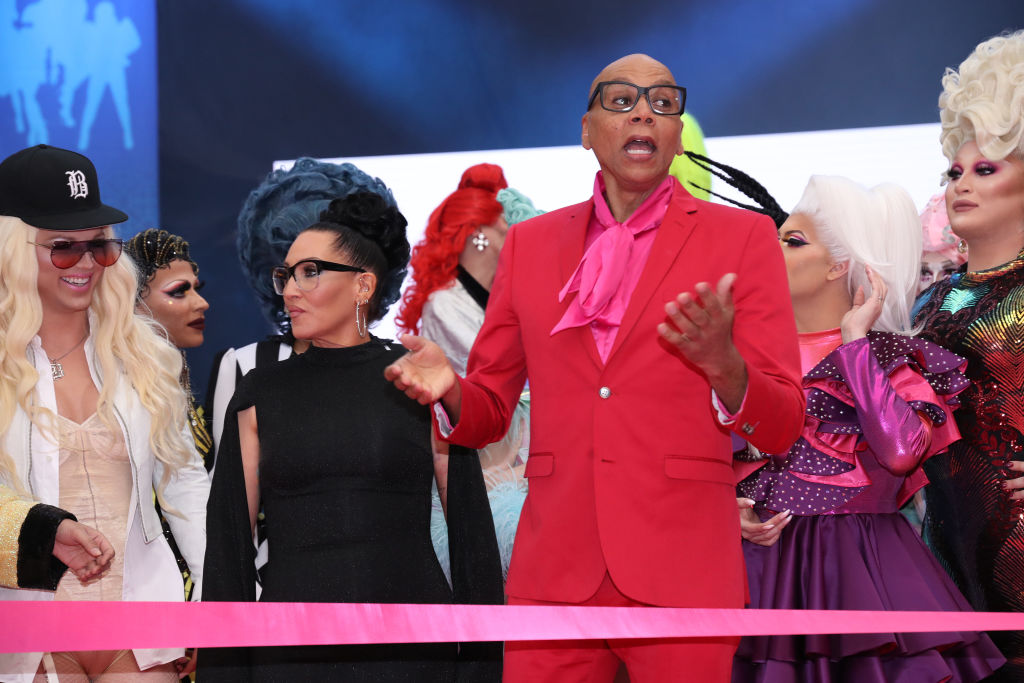 RuPaul's DragCon was scheduled to return to Los Angeles during Spring 2020
A weekend of glitter, tea, and shade — every year, LA gets a little bit more fabulous, thanks to RuPaul's convention, DragCon. There, former Drag Race contestants, current performers on the series, and drag fans strut their stuff. This year, RuPaul's DragCon LA was scheduled for May 1 through May 3, 2020.
This comes hot off the heels of DragCon's debut in the United Kingdom. There, contestants on the spinoff series, Drag Race UK, in addition to Drag Race alumni and local performers enjoyed the world's largest drag convention. However, RuPaul's DragConLA has since been postponed, due to coronavirus fears.
RuPaul's DragCon LA has been canceled
Due to fears regarding coronavirus surge both in LA and across the United States, DragCon LA has been canceled for 2020. On the website for the event, there's an announcement regarding the canceled convention. 
"Unfortunately, there's no way for anyone to know what the situation will be like in May. Due to that uncertainty, and out of an abundance of caution, we've decided that it's in the best interest of the talent, staff, and attendees to cancel RuPaul's DragCon LA 2020," the statement reads. "DragCon LA will return in 2021, better than ever."
Those who already purchased tickets for this convention will be refunded. Other events taking place in California, and the United States as a whole, have since been postponed due to the pandemic. That includes the Coachella Music and Arts Festival, which will now take place during October 2020. 
New York's Governor's Ball, originally scheduled for June 2020, has been canceled altogether. That leaves some New York City drag fans wondering whether or not DragCon will take place later during 2020.
Will there be a DragCon NYC during Fall 2020?
There's no word regarding if coronavirus will impact RuPaul's annual New York City convention. As of March 2020, there isn't even an announcement stating if, and when, DragCon will return to the Javits Center. 
Because DragCon LA was canceled, and not postponed, some fans believe that means the convention is scheduled to stop in New York City during the fall. (In the past, DragCon NYC has typically taken place during early September.) However, nothing has been confirmed by RuPaul or the convention's website. 
Presumably, more information regarding DragCon NYC (and the 2021 DragCon LA) will be announced in the coming months. In the meantime, fans can watch videos of some of their favorite drag performers, thanks to six new shows coming to WOWPresents Plus and new episodes of RuPaul's Drag Race premiering on a weekly basis. 
Episodes of RuPaul's Drag Race are available for streaming on VH1.com. To learn more about DragCon, visit their website.