'Dragon Ball Super: Super Hero': Release Date, Cast, and Everything We Know
Dragon Ball Super: Super Hero debuted in Japan on June 11, and international fans of the anime franchise are eager for the movie to come overseas. Fortunately, its worldwide theatrical release isn't far off. The second Dragon Ball Super film will arrive this summer. So, when is the release date for Dragon Ball Super: Super Hero and what can fans expect?
What is the release date for 'Dragon Ball Super: Super Hero'?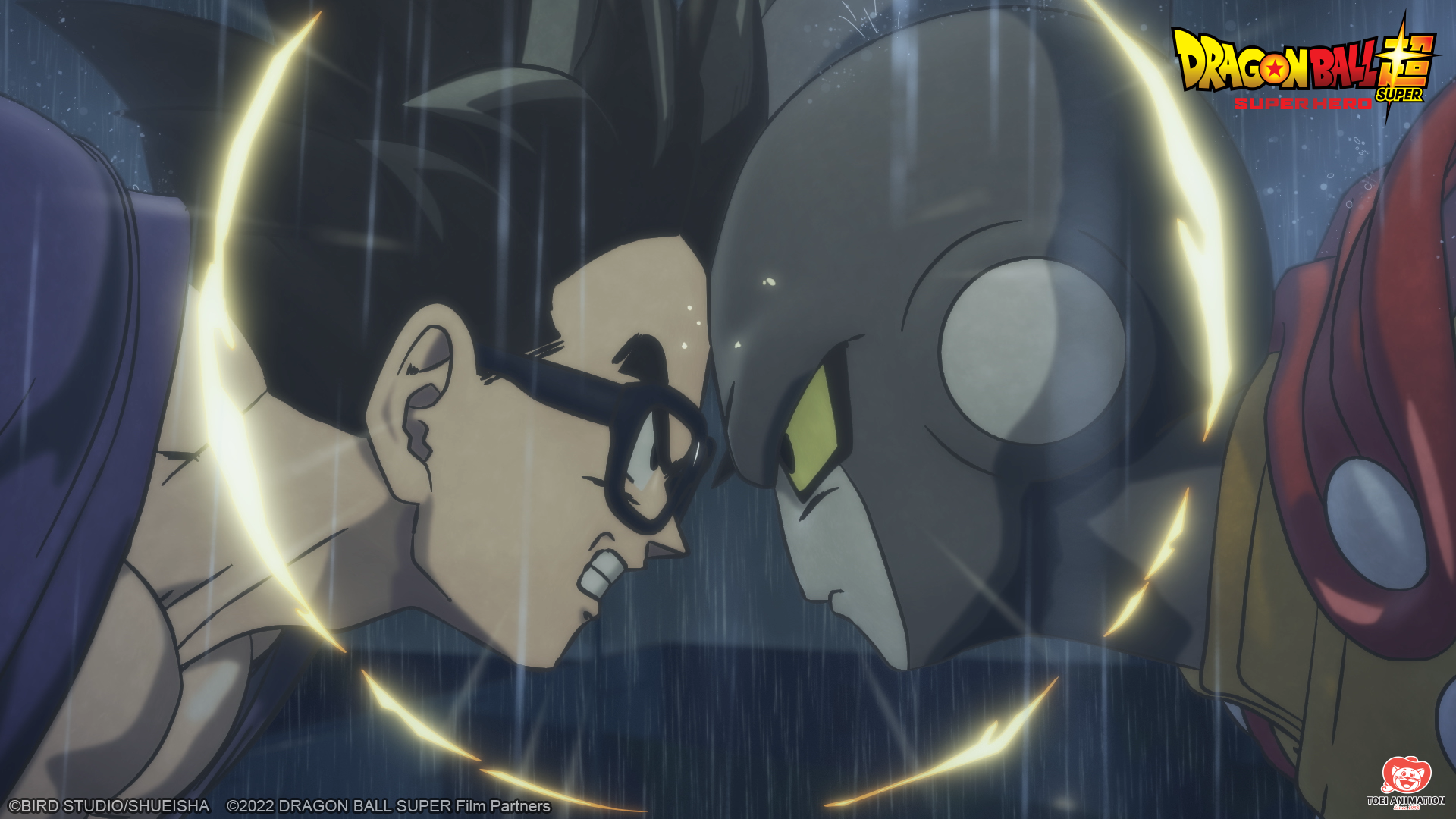 The worldwide release date of Dragon Ball Super: Super Hero varies depending on where you live, but the film will make its way to movie theaters outside of Japan starting this August.
According to a press release sent to Showbiz Cheat Sheet by Crunchyroll, the film debuts on the following dates:
Aug. 18: Australia, New Zealand, Mexico, Brazil, Peru, Chile, Argentina, Colombia, Central America, Ecuador, Bolivia, Uruguay, and Paraguay
Aug. 19: U.S., Canada, U.K., Ireland, South Africa, Zambia, and Vietnam
Aug. 26: India, Indonesia
Aug. 30: Malaysia, Brunei
Aug. 31: the Philippines
Sept. 1: Singapore
Sept. 8: Taiwan
Sept. 15: South Korea
Sept. 29: Thailand, Hong Kong, and Macao
Crunchyroll also noted that more release dates will be added as they're decided upon. As for what fans can expect from the upcoming Dragon Ball Super film, the official synopsis reads as follows:
"The Red Ribbon Army was once destroyed by Son Goku. Individuals, who carry on its spirit, have created the ultimate Androids, Gamma 1 and Gamma 2. These two Androids call themselves 'Super Heroes.' They start attacking Piccolo and Gohan… What is the New Red Ribbon Army's objective? In the face of approaching danger, it is time to awaken, Super Hero!"
Fans get a look at these new foes in the trailer for Dragon Ball Super: Super Hero. At first glance, it appears taking them down will prove a challenge for our heroes. Fortunately, that just means more action for us.
The trailer for 'Dragon Ball Super: Super Hero' promises an action-packed movie with lots of Gohan
As we approach the release date for Dragon Ball Super: Super Hero, fans can look to the official trailer for clues about what's to come. Much of the initial footage backs up the synopsis, introducing the remnants of the Red Ribbon Army and their powerful androids.
There are shots of Goku and Piccolo fighting these new enemies during the brief trailer. However, fans seem more interested in Gohan's involvement in the film. The trailer puts Goku's son in the spotlight, and fans are excited to see him take on a bigger role.
With so many familiar faces, Crunchyroll's English cast announcement for Dragon Ball Super: Super Hero is mostly predictable. However, there are a few exciting actors joining the franchise. So, who is in the cast of the upcoming film?
Crunchyroll announced the English cast of the movie
When Crunchyroll revealed the release dates for Dragon Ball Super: Super Hero, the company also announced the English dub cast for the film. Tickets for the subbed and dubbed versions of the movie will be available in the U.S. As such, those seeing the latter can expect the return of Dragon Ball Super's usual voice actors. That includes:
Gohan – Kyle Hebert
Goku – Sean Schemmel
Goten – Robert McCollum
Piccolo – Christopher R. Sabat
Bulma – Monica Rial
Vegeta – Christopher R. Sabat
Krillin – Sonny Strait
Trunks – Eric Vale
Videl – Kara Edwards
Pan – Jeannie Tirado
Additionally, Crunchyroll announced five new voice actors, most of whom will take on the movie's villains. Fans may recognize them from their roles in series like My Hero Academia, Demon Slayer, JoJo's Bizarre Adventure, and even the Super Mario Bros. video games:
Dr. Hedo – Zach Aguilar
Gamma 1 – Aleks Le
Gamma 2 – Zeno Robinson
Magenta – Charles Martinet
Carmine – Jason Marnocha
So, now that we have an idea of what to expect from Dragon Ball Super: Super Hero, what else should fans know about the movie?
What else we know about 'Dragon Ball Super: Super Hero'
So now that we know the release date and other important details for Dragon Ball Super: Super Hero, what else can fans expect? Crunchyroll bills the film as its "first truly globally distributed theatrical release." Toei Animation is the studio behind the film, with Crunchyroll and Sony Pictures Entertainment distributing.
Additionally, Tetsuro Kodama serves as director after working as CG sequence director on Dragon Ball Super: Broly. Longtime fans will also be pleased to know that Dragon Ball creator Akira Toriyama was involved with the project.
Overall, it sounds like Dragon Ball Super: Super Hero has the power to exceed fans' expectations. With any luck, that's what will happen when it makes its international debut.
Dragon Ball Super: Super Hero hits theaters across the globe starting this August.
RELATED: 7 of the Most Exciting Anime Movies Coming Out in 2022