Drake Says Sleeping on His $400,000 Mattress Made of Stingray Skin Is Like 'Floating'
Learn more about Drake's reported $400K mattress.
Drake is a legendary figure in the music industry. The rapper has become an icon, smashing records to pieces in his swift rise to the top. He may have started his entertainment career as an actor, but he has become one of the greatest hip-hop artists of all time. 
Like other successful celebrities, Drake's net worth is a staggering figure that most of us couldn't even dream of having in several lifetimes. Also like many celebrities, he's spent quite a bit of money to make his home a unique and comfortable place. His interior designer is something of a genius, creating beautiful (and kind of weird) pieces for Drake's home that you won't find anywhere else.
Drake earned his success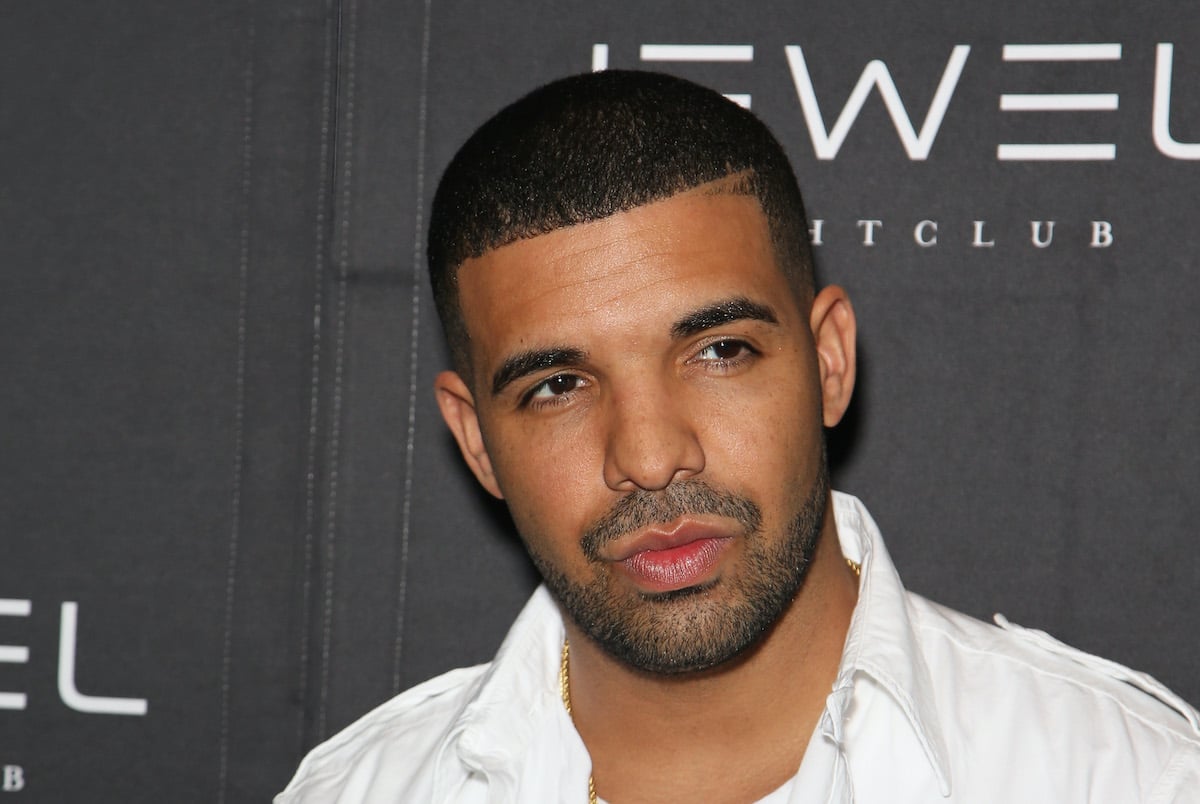 Drake was born and raised in Canada. He was the only child of his parents, whose cultural backgrounds combined to make Drake feel quite unique. His  mother was white and Jewish, while his father was a Black Catholic. His parents divorced when he was five, and he spent most of his time with his mother in an affluent Jewish neighborhood. 
Drake recalls feeling somewhat like an outsider during his time in a mostly white, private high school. He felt like there was really no one he could relate to, but he saw the experience as something that made him a stronger person in the end. It was during Drake's time in high school that he was encouraged to audition for the television show that launched his career in the entertainment industry.
One of Drake's classmates in high school had a father who was an agent and always told his son to let him know about the potential talent at school. Drake auditioned for his father, who immediately became his agent. Soon after, he was a main character on the series Degrassi: The Next Generation. 
During his time on Degrassi, Drake began to explore a music career. He released his first two mixtapes in 2006 and 2007, and his first single came from that second mixtape. The music video for the single, "Replacement Girl", debuted on BET's 106 & Park. 
In 2010, Drake released his first studio album, Thank Me Later. The album reached No. 1 in both Canada and America, and became certified platinum. He released his next album in 2011, which won the 2013 Grammy for Best Rap Album. Drake was rapidly becoming a music icon. 
During the past decade, Drake has become one of the most impressive music artists of all time. He has released five full-length studio albums, which smashed a record held by The Beatles. Drake's latest album, Scorpion, had seven singles simultaneously reaching the top 10 on Billboard's Hot 100, surpassing the legendary British group's long-reigning record of five. 
His interior designer created a unique piece of furniture for his home
The artist was recently celebrated at the 2021 Billboard Music Awards, where he received the coveted Artist of the Decade award. He's spent his career breaking records held by some of music's greatest artists, including Eminem, Madonna, and Michael Jackson. One can imagine that all of these record-breaking and insane album sales lead to quite a sizeable bank account — and you would be correct. 
Forbes estimated Drake's 2019 net worth to be around $150 million. His sprawling manor house in Toronto is incredibly lavish, the 50,000 square feet adorned with ornate decor and awesome amenities like an indoor regulation-size basketball court. He also has some very interesting furniture, created just for him by his talented interior designer. 
Ferris Rafauli teamed up with a Swedish furniture company to create a unique mattress for the rapper's home. The price tag is nearly $400,000, and the mattress is made of stingray skin, horsehair, and compressed leather. They call it the "Grand Vividus" and it takes 600 hours to make.
"Grand Vividus changed the symbolism of what the word 'mattress' means," Linus Adolfsson, founder of The Hastens Sleep Spa LA + New York, told Insider. "If your favorite object in your life is not your mattress, you are not sleeping on the right mattress."
Drake reportedly loves his mattress and owns one of the 10 made. "[Each individual] bed takes over 600 hours to [create and is] fully handmade," Rafauli told Insider. "We jumped through hurdles to make sure that Drake had the first one ever produced. He's currently sleeping on it and he loves it. He's been quoted [as saying it's like he's] 'floating' while he's sleeping."
Drake's home is a work of art
Drake's 50,000 square feet Toronto home is a work of art inspired by traditional Beaux-Arts architecture. It reportedly has a 3,200-square-foot master bedroom suite.
"The bedroom is where I come to decompress from the world at the end of the night and where I open my eyes to seize the day," he told Architectural Digest. "The bed lets you float, the shower lets you escape and gather your thoughts, and the closet makes you want to talk to yourself while you're getting dressed."
Architectural Digest reports:
The bed and bed base, which weigh roughly one ton and cost more than many people's entire homes, is from Rafauli's new line for Hästens, called Grand Vividus. The headboard, accented with antique mirror and channel-tufted leather, encompasses a whiskey-and-­champagne bar on the reverse side. The nightstands feature mother-of-pearl inlays, and the bedding incorporates an Alexander McQueen hummingbird tapestry from The Rug Company.