Drake and J. Cole Both Should've Known Better About Problematic Lyrics From Their Collaboration
Drake and J. Cole should have known better about 1 offensive song.
New music sometimes creates controversy, that's how art asserts cultural changes and challenges established social assumptions. Sometimes though, artists have taken controversial lyrics and statements a bit too far. Many tracks have caused a lot of fallout for artists from insensitive statements, like J. Cole and Drake's 2013 collab, "Jodeci Freestyle". While fans expect a certain level of provocative lyrics from rap, one bar in particular of the song landed both Drake and J. Cole in serious hot water. While shade between artists in rap and hip-hop isn't uncommon, this drew criticism from a wide range of listeners. With the line bringing almost instant criticism, Drake and J. Cole should've known better than include the lyrics.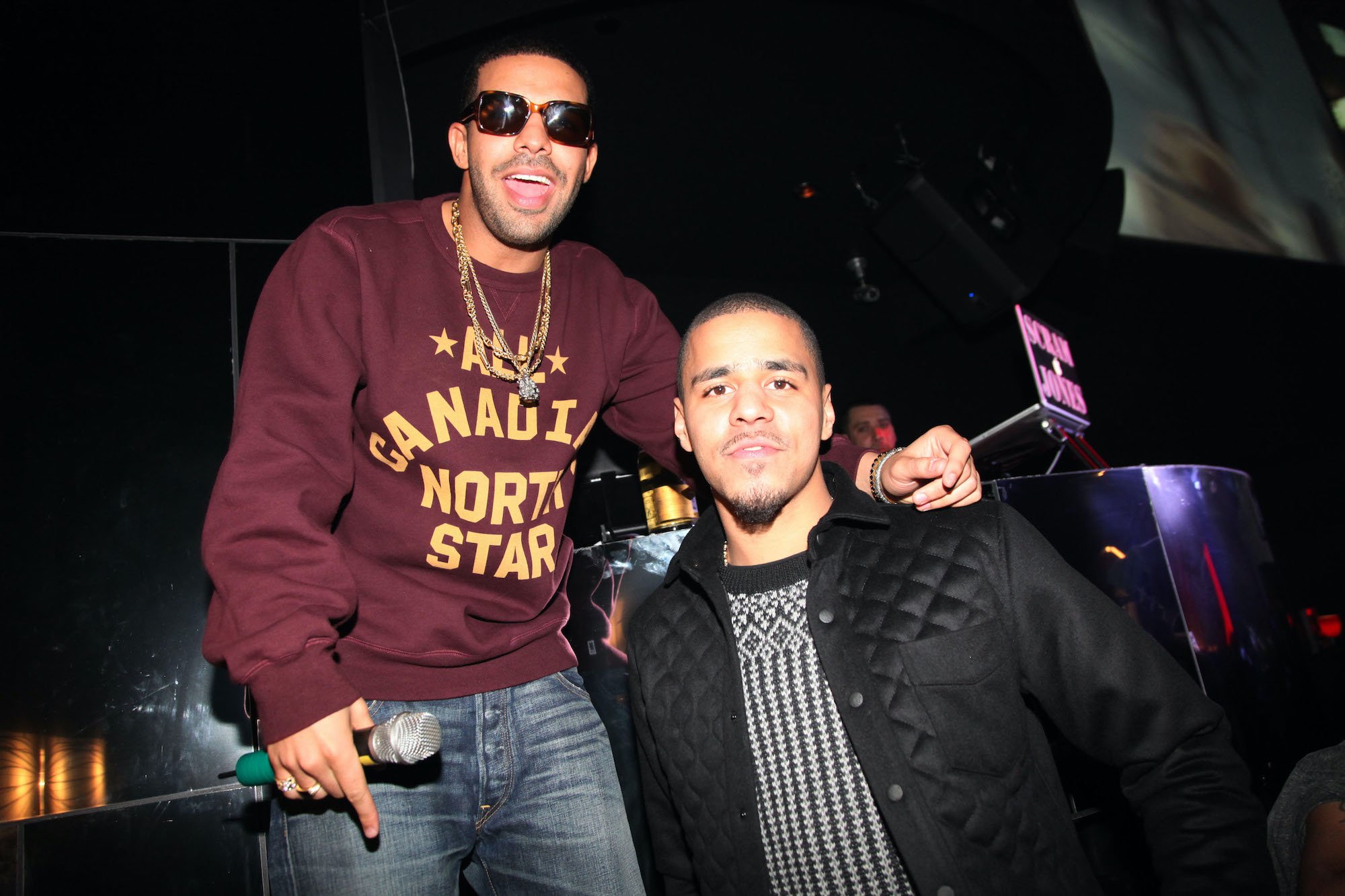 'Jodeci Freestyle'
The 2013 collab wasn't the first for Drake and Cole, who had worked and toured together regularly over the past several years. The song did well on charts, but backlash from the controversial lyrics was sudden and extreme for the two artists. The lyrics that offended so many were just one bar, that packed calling haters autistic, a racial slur, and an ableist slur into one line.
Both artists immediately released apologies about the choice of including the track, but it really should've been obvious to the two that the line wouldn't be well-received by many groups. Still, the song peaked at 18 on the Billboard charts, so the drama didn't seem to hurt the song's performance too terribly. Still, both artists had bigger hits in the previous few years, so who knows how well the song could've done without controversy weighing it down.
Drake and J. Cole in 2013
Though both Drake and J. Cole were rising stars in 2013, they weren't rookies to the entertainment industry. They both really could have known better than to risk including such inflammatory lyrics. Drake had been making waves in the music industry for more than five years at that time, and before that he was a working actor for nearly a decade. He had plenty of experience with public relations to see how those lyrics were problematic at some point during the production.
J. Cole was a little newer to the industry, only having really had a big breakthrough with the release of his second mixtape, The Warm Up in 2009. He had been rapping and recording since he was 12 though, and had graduated magna cum laude from St. John's University with a business degree in 2007, according to IMDb. He had both the education and the performing experience to know that line could be offensive to many.
Apologies and editing
In 2013, both artists were incredibly quick to apologize for offending people with their lyrics. Cole almost immediately took to his blog to apologize according to Rolling Stone, writing: "I was instantly embarrassed that I would be ignorant enough to say something so hurtful. What makes the crime worse is that I should have known better … this letter is sincere. This apology IS necessary."
Drake was quick to join Cole in apologizing. "J. Cole wrote a beautiful and moving apology to individuals and families affected by autism who were understandably hurt by a verse in 'Jodeci Freestyle'." Drake wrote, according to MTV, "I share responsibility and offer my sincerest apologies for the pain this has caused." Future releases of the track have come with the line censored, including the version on Drake's 2019 Care Package according to Billboard.
In 2013 after the song's release, Drake said "This was a learning lesson for both of us, and I'm grateful for the opportunity to try to right this wrong. J. Cole and I believe that it is the right, responsible, and respectful decision to remove the lyric from the song." It looks like he's keeping true to that decision over the years. Still, a lot of controversies could've been avoided for the two if they would've just thought through the lyrics before releasing the track. Though rap is often provocative, they both should've known how offensive that line would be.