Drake Gives Fans a Glimpse Into What He'll Be Like as a Sideline Dad
There are tons of parents who often cause scenes at their children's sporting events, and Drake recently admitted that he'd mostly do the same if his son Adonis were to become an athlete in the future.
Drake is known for causing quite the scene at sporting events, especially when his favorite NBA team, the Toronto Raptors, are playing.
Since he gets pretty vocal while attending games, the rapper doesn't think he'll ease up on his sideline behavior when his son Adonis starts playing sports and recently gave fans a look at how he'll most likely act when that time comes.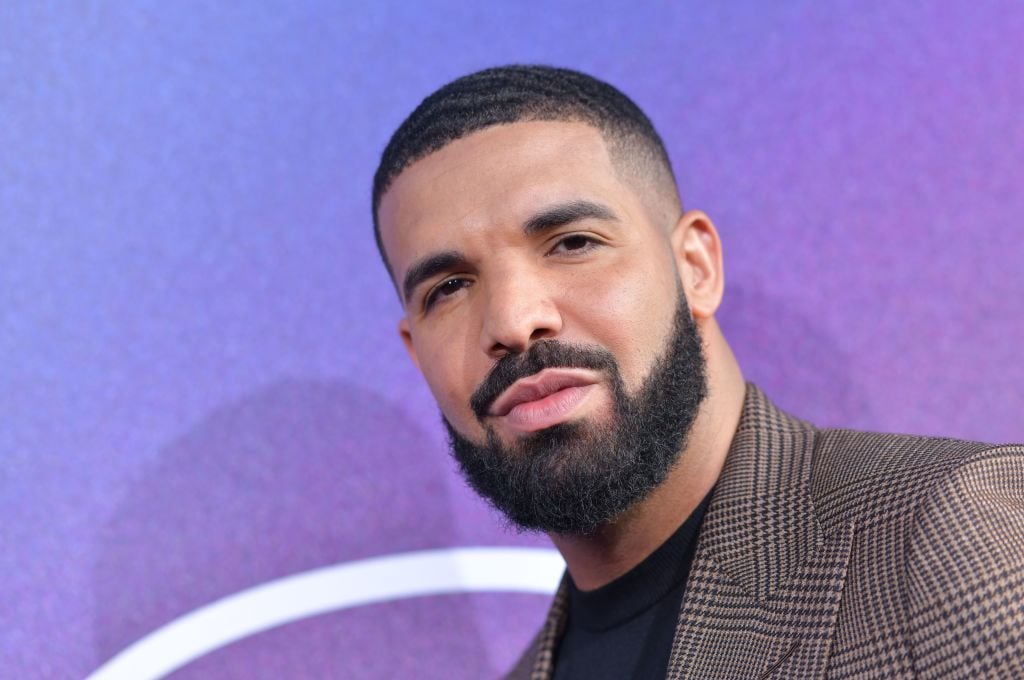 Drake jokes that he'll get fined for his behavior as a sideline dad
There are a ton of parents who often cause a scene at their children's sporting events, and Drake recently admitted that he'll mostly do the same if Adonis were to become an athlete in the future.
On May 4, the "Tootsie Slide" rapper gave fans a look at how he would behave if his son pulled off an impressive play, and needless to say, it won't be any different than how he acts while sitting courtside at NBA games.
Under a video that showed a child scoring a soccer goal from the middle of the field then pointing toward his father on the sidelines, Drake commented, "Nahhhhh if Adonis ever does this I'm for sure getting fined by the Calabasas Youth Soccer Foundation for making a scene." 
For those of you who don't know, Drizzy is notorious for his sideline antics and courtside behavior while cheering on his beloved Toronto Raptors. 
The rapper's caused so many scenes at basketball games in the past, that NBA officials have had to speak to the Raptors about his behavior.
The Milwaukee Bucks coach Mike Budenholzer even voiced his issue with Drake's sideline antics to the press following the Eastern Conference Finals in 2019.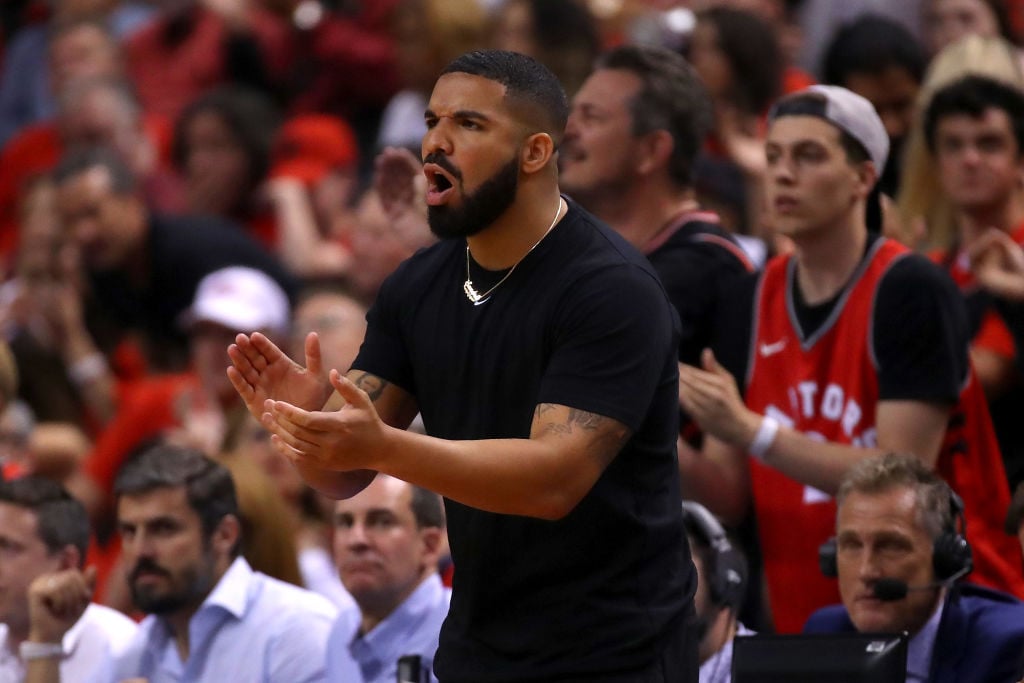 "There's certainly no place for fans and whatever it is exactly that Drake is for the Toronto Raptors," Budenholzer previously told USA Today. "To be on the court, there's boundaries and lines for a reason, and like I said, the league is usually pretty good at being on top of stuff like that."
The rapper recently gave fans a look into his life as a father
Back in March, Drake shared the very first photos of his son Adonis on Instagram.
The series of snapshots included one professional picture featuring the rapper hugging Adonis as the toddler stared at the camera. Another showed Drake, Adonis, and 2-year-old's mother, Sophia Brussaux, all posing together. The Grammy winner also included a picture of his parents in the gallery.
On May 1, Drake opened up about being a father and his recent decision to share photos of his son on social media during the second episode of Young Money Radio with Lil Wayne on Apple Music.
The rapper revealed that him sharing the photos of his son wasn't something he had "talked to anybody about or anything I planned."
"It was great for me. It was great to just share that with the world," the rapper said of his Instagram post. "I just woke up one morning and I was like, you know what? This is just something that I want to do."
He added, "I want to be able to go places with my son and share memories with my son. I don't want to feel like just because of a life choice I made to be a 'celebrity' that I got to make everybody live under this blanket… I just wanted to free myself of that."
Though Adonis is still young, we might not see him hanging out with his famous dad in public anytime soon, but once he's a little older, we have a feeling the father-son duo will be spending quality time at sporting events pretty often.
Adonis might even learn a few of his dad's sideline antics while the two cheer on their favorite teams together.