Drake is Preparing for His Future Wife With Over a Million Dollars in a Luxury Bags
Aubrey "Drake" Graham doesn't have a wife yet, but he appears to have his future life partner on his mind…or better yet, on his arm. In an upcoming Architectural Digest for May 2020, fans get to see Drake's mansion up close and personal.
Photos have already been released, and they have all of us swooning over the fact that Drake has a little surprise for his future wife. He also has a tub that was carved from a block of marble, but that's beside the point.
The former child actor turned extremely successful rapper has an eye for Hermes Birkin bags. He doesn't collect them for himself, though. He claims to have started a collection as "a gift for the woman I end up with."
Not only has Drake been collecting Birkin bags for years, but he is also the owner of one of the rarest types of Birkin bags: the Himalaya Birkin, which reportedly cost $382,000.
What is the Hermes Birkin bag?
A Birkin bag is an extremely high quality, handcrafted bag made of different types of animal skin. In rare cases, like the Himalaya Birkin, Nile Crocodile skin is used.
Each bag is hand-painted and takes a long time to make. Diamonds are often included in designs, as well as other luxury material. But if you think anyone can simply order these designer bags, you're wrong.
On Hermes' official website, women's handbags and clutches range in price from $540 to $13,000. The only bag on the site for $540 is an eight-inch pouch, and the bag that costs $13,000 is another mini bag. It looks like any shopper can add bags within this range from the website to their cart for purchase.
Bags on the website are supposed to be readily available unless you are making a large order of the same item. Take this information with a grain of salt though, because, upon investigation, other websites have reported that purchasing the bags online is not possible.
The Hermes Himalayan Birkin is a rare gem
According to CNBC "even the simplest bags are famous for their often months- or years-long waiting lists to purchase." As for the not so simple bags, like the Himalayan? Christie's estimates that only one or two bags are made per year.
Each bag is different, and only the most elite clients have access to them. Client names are kept confidential, but Kim Kardashian-West has been seen with a Himalaya Birkin.
David Beckham reportedly bought his wife, former Spice Girl Victoria (a.k.a Posh Spice), an albino Himalaya Birkin in 2008 for $100,000. If you think that's expensive, Vogue reported in 2014 on what appeared to be the most expensive Himalaya Birkin bag as of 2014, with the market value of $432,000.
Is a Birkin a better investment than the stock market?
Drake is onto something with his collection, too. It may seem silly, and even unreasonable to most people, to spend this kind of money on a handbag.
According to a 2016 Business Insider article, however, the bags are more than just bags; they are investments. The bags increase in value by an average of around 14 percent every year. The bags have never lost value, either.
That's what makes them such a good investment, according to many. When you invest in the stock market, there is always a chance that you will lose value in your investment, but not with a Birkin.
Due to the waiting lists, one of a kind designs, high-quality materials and the excruciating coloring process for special bags like the Himalayan, the resale value of Birkin bags to personal collectors is phenomenal.
When can we see the rest of Drake's Birkin bags?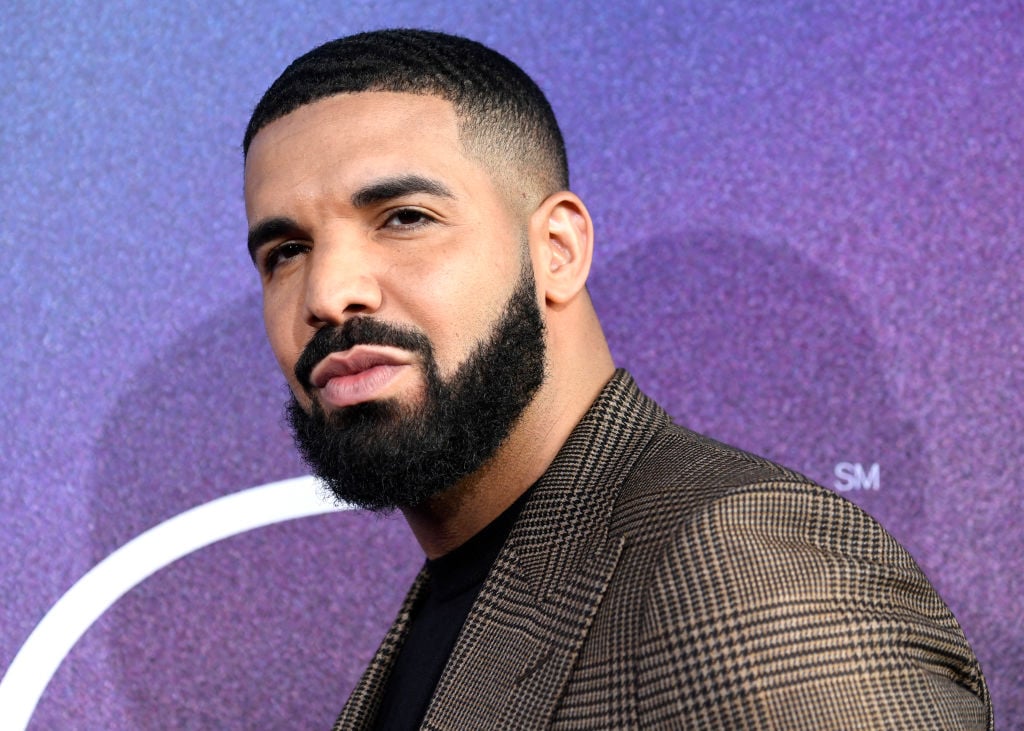 Currently, from what we can see in the pictures of Drake's mansion, we can tell that his future wife will be very pleased with her inherited collection of the bags that fill his two-story closet. Owning a Birkin bag is the new status symbol, and if anyone holds his status in high regard, it is Drake. All fans can do now is hope that he finds a wife sooner than later and that she starts parading around with her bags so we can see the entire collection.