'Drake & Josh': A 'Pretty Little Liars' Star Guested on the Show Before Making It Big
One of the lead actors on Pretty Little Liars actually had a guest star role on Drake and Josh many years ago.
Drake and Josh and Pretty Little Liars seem like pretty distinct TV shows. The two shows aired on different networks during different time periods, they were aimed at different demographics, and the subject matter of each show is remarkably different.
At the same time, there are some similarities: both are centered around a set of teenaged characters, and focus on things more relevant to adolescents and young adults. On top of all of this, one of the lead actors on Pretty Little Liars actually had a guest star role on Drake and Josh before she starred on Pretty Little Liars. But which actress? And what role did she have on Drake and Josh?
'Drake and Josh' was a popular sitcom for tweens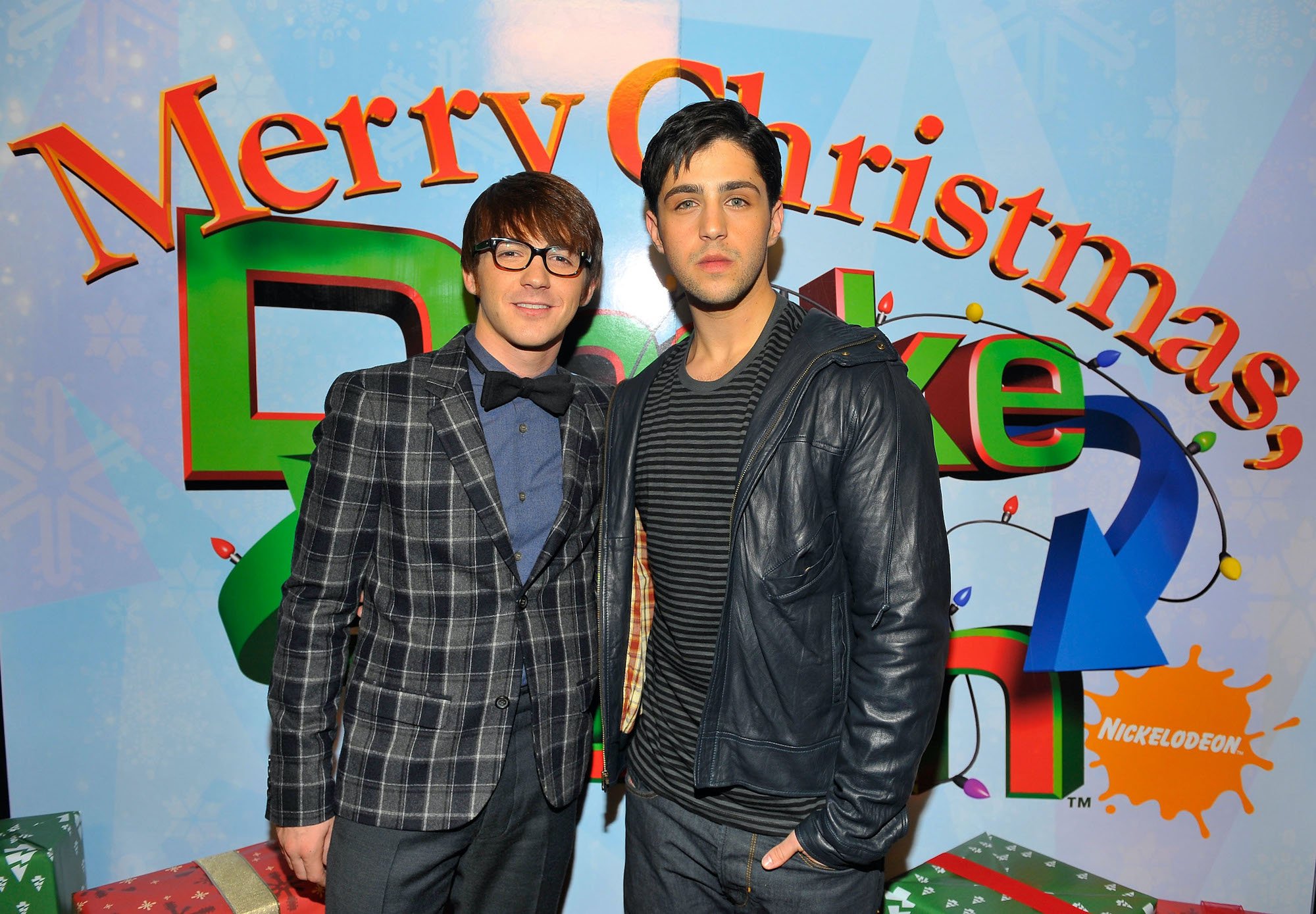 Drake and Josh is incredibly nostalgic for most people who were kids in the 2000s. This sitcom aired on Nickelodeon from 2004 to 2007, and was about two stepbrothers: Drake, played by Drake Bell, and Josh, played by Josh Peck, whose respective mother and father marry when Drake and Josh are entering high school.
The two are opposites: Drake is a relaxed musician, and Josh is a dorky high-achiever. However, they soon form a pretty significant friendship, and frequently have to work together to deal with many of the lighter issues that face teenagers.
The show had many supporting characters as well: one of the more memorable ones was Megan, played by Miranda Cosgrove, who was Drake's diabolical little sister. Josh had a long-running girlfriend, Mindy, played by Allison Scagliotti, but Drake's girlfriends tended to change from episode to episode.
'Pretty Little Liars' was a dark teen drama
Pretty Little Liars started airing on ABC Family in 2010, and ran until 2017. It was based off of a series of novels by Sara Shepard, but the show soon grew to eclipse the books. It took place in a small, upper-class town called Rosewood, and focused on four teenage girls: Spencer, played by Troian Bellisario, Emily, played by Shay Mitchell, Hanna, played by Ashley Benson, and Aria, played by Lucy Hale.
These four girls start receiving threatening messages and blackmail from a figure called A, who takes on the persona of their dead best friend, Alison.
Throughout the series, the girls have to figure out who A is to keep their secrets from being revealed. But over the course of a very complicated plot, the secrets grow from things like cheating on a paper to things like deep family secrets and serious crimes. It's a far cry from the lighthearted sitcom plots of Drake and Josh!
One star of 'Pretty Little Liars' was a guest on an episode of 'Drake and Josh'
In season three of Drake and Josh, on an episode entitled 'Theater Thug,' Lucy Hale took a guest role as a girl named Hazel. This was before Hale had many major acting roles; before this episode she had only had one other role on another Nickelodeon sitcom.
Hale's role on this episode of Drake and Josh wasn't huge: Hazel was a girl Drake was seeing at the beginning of the episode. Drake goes to the theater Josh works at to hang out, and meets a girl named Hazel to see a movie with.
Fans of Lucy Hale unfortunately won't be able to see much of her in this episode; she only appears in the first few minutes. Luckily, her career has exploded since then, so there's a lot more for her fans to enjoy.